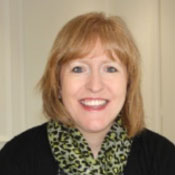 Susie Nicholas PJ Dip
Charity Manager
I became part of the Beaverbrooks family back in August 1992. Having just completed a secretarial course at college, I joined the office as a secretary in our Personnel Department. I enjoyed working within a people orientated environment and my role developed quickly - I was made Assistant Manager of Personnel Administration in 1997 and a Manager in 2001.
Although I enjoyed the HR/Personnel elements of my work, my passion grew with the charity and community side of our business. As our business developed, so did my role. I started getting more and more involved with our charitable activities and in 2008 was appointed Charity Manager.
My big passion is our charity work and I am so very proud of the amazing difference we make to the world we live in. My role is to encourage our people in all aspects of charity so things like volunteering, payroll giving and fundraising. I also support partner charities with projects including the annual Beaverbrooks Blackpool 10K Fun Run and the Beaverbrooks Bike Ride.
I now work within our Communications team and share my working days with the most terrific group of people. In 2015 I was asked to become a Trustee of the Beaverbrooks Charitable Trust which is something I really enjoy and am hugely proud of. A personal highlight of this year was being invited to attend the Queen's Garden Party at Buckingham Palace.
Our purpose at Beaverbrooks is Enriching Lives and I would highly recommend a career at Beaverbrooks to anyone wanting to a great career and wanting to make a real difference in the community.
I've had an amazing career with Beaverbrooks to date and look forward to celebrating my 25 years' service in 2017.