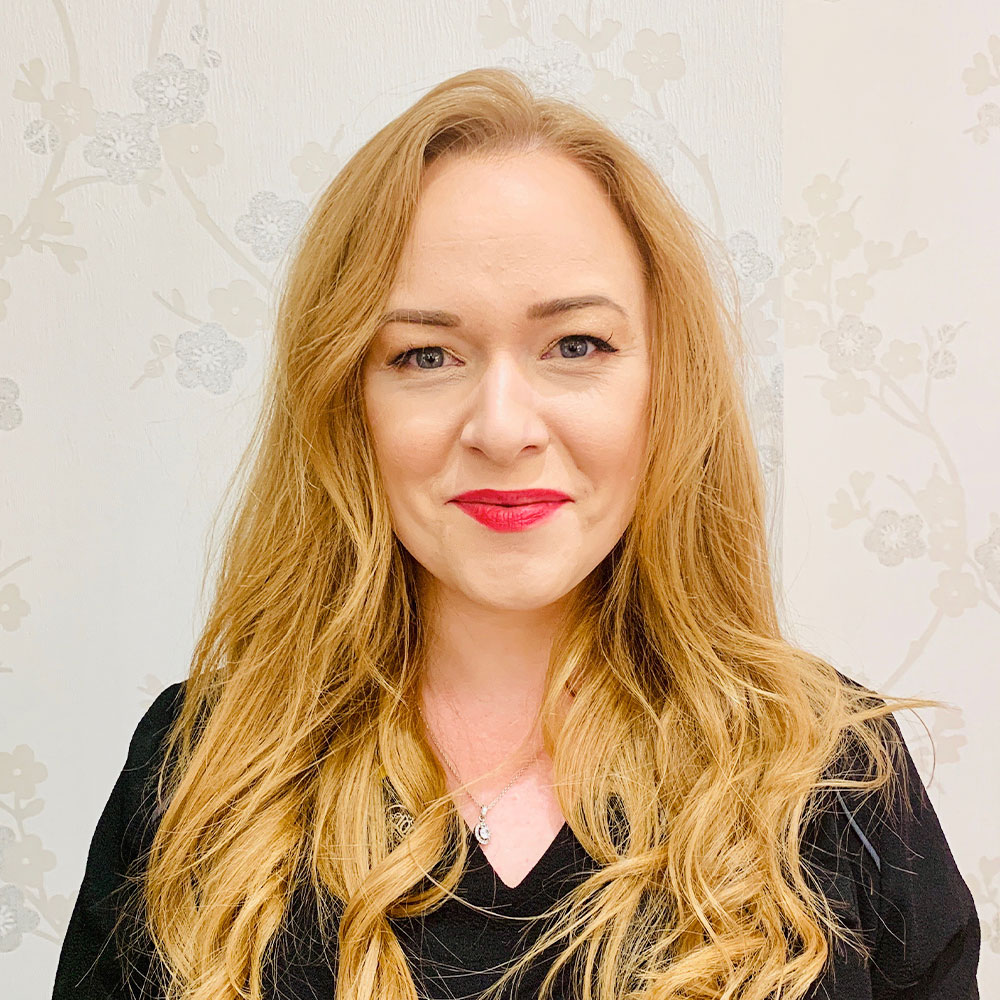 Gemma Cawood
Store Manager
I started my ever-expanding career with Beaverbrooks in 2011.
I'd come from a sales background and was looking for a new job. My Mum had shopped with Beaverbrooks in Milton Keynes a few times and commented on the wonderful atmosphere in store and recommended that I hand my CV in. I'd never had any jewellery experience so was unsure whether this would be the right place for me. I was wrong!
From the moment I started I knew I had made the right decision. There was so much to learn but I felt supported through my whole transition. I was empowered to manage my results and given the tools and resources to do so. I was celebrated and recognised not just from my management team, but from colleagues and customers alike.
Making experiences special is such a huge part of this business and one that rewards you weekly. I'd receive cards, flowers and chocolates from customers who couldn't thank me enough for being part of their life moments.
I quickly realised I wanted a career here. I wanted to drive the business and pay back into this wonderful company that had given me so much - so much confidence and skills, not only as an employee but as a person.
"I've never looked back and can't imagine my life without this family in it"
This company looks after not only its people, but the wider community through its charity work. I remember my first visit to head office and the Chairman, Mark Adlestone greeted me by my name. I was valued.
So, I started my management journey, part of this was taking ownership and accountability of an area of the business and one of my passions was watches. I became the Milton Keynes Breitling Ambassador. I worked tirelessly to implement new procedures, training and standards in store, got involved in team sales and in doing so I was rewarded with a trip to SWITZERLAND!
I had completed enough training and supported the store in such a way I was invited to go and see the factory where they are made. We took a helicopter ride across the Swiss Alps; we saw where the first ever automatic watches were made and learnt why. It's a trip I'll never ever forget.
In all of this I realised my 'Why'. Why am I here? Why do I enjoy this? My 'why' was seeing my team around me grow and develop through training and feedback. My 'why' was seeing customers walk out with a Beaverbrooks bag knowing they had had the best experience possible. I wanted to be a manager. I wanted to see others grow and develop through the support I gave them, and I wanted to see our customers have the best customer service that they'd ever experience through this.
During this time I had become supervisor and then Assistant Branch Manager. I applied for our internal management development programme and was thoroughly supported through this. I then covered as a manager temporarily, in Milton Keynes and was asked to be manager of another branch, Watford. I'm not going to lie I was dubious. Was I ready for this? It was completely out of my comfort zone. Again, I was wrong.
I've been in Watford nearly two years. We won top store in our league last year I've been invited to many award ceremonies as a result of my results. Glamming up with my colleagues and celebrating our company is second to none.
Do it, take this leap, work hard and reap the awards that it brings. This isn't a company, it's a family. Always looking to push you, drive you and better you. I've never looked back and can't imagine my life without this family in it.
I wish you the very best of luck on your Beaverbrooks journey and if you need any advice just call me at Watford!