Paving the way for Swiss watch brands since 1853, Tissot was founded in the Swiss mountains and continues to pioneer craftsmanship with its innovative state of mind. Constantly staying true to its slogan 'Innovators by Tradition', Tissot also respect tradition by refusing to compromise on the unquestionable quality associated with Swiss watchmaking.
A Tissot watch promises endless hours of precision which is seamlessly blended with their special brand of accessible luxury.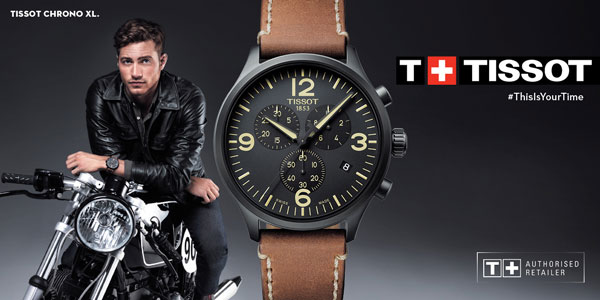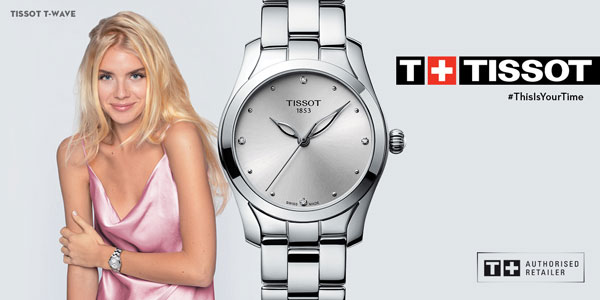 Shop By Collection
T-Classic

Tissot T-Classic

Paying homage to Tissot's Swiss made watchmaking tradition, the Tissot T-Classic collection showcases the fine craftsmanship, timeless style and unrivalled precision put into the making of a classic watch. From the Tissot PR 100 to Tissot Le Locle watches, a Tissot T-Classic watch will stay with you forever.

Shop Tissot T-Classic Collection

T-Sport

Tissot T-Sport

Imbued with Tissot's passion for sports, the Tissot T-Sport collection is heavily inspired by the world of sport and its need for precise timekeeping. Designed for those who appreciate sporty design and who lead active lives, Tissot T-Sport watches are stylish, functional and extra-durable to withstand all fields of sport. Promising ultimate timekeeping and precision, a Tissot T-Sport watch will accompany you on all your sporting adventures now and will become a collector's item in the future.

Shop Tissot T-Sport Collection

T-Lady

Tissot T-Lady

Featuring Tissot's unrivalled precision and reliability, the Tissot T-Lady collection also showcases the utmost in elegance and sophistication. Tissot have a longstanding tradition of creating beautifully classic and high quality timepieces for women, without compromising on functionality. Guaranteed to stand the test of time, shop our Tissot T-Lady collection and find the perfect watch for you.

Shop Tissot T-Lady Collection
Tissot & Sport
Sport has been a passion of Tissot's since the very beginning. Tissot first entered the field of sports timekeeping in 1938, and has been named Official Timekeeper and Partner of many disciplines, including basketball with NBA, FIBA and CBA, cycling with the Tour de France and the UCI World Cycling Championships, motorsports with MotoGPTM and the FIM World Superbike Championship and rugby with the RBS 6 Nations Championship, TOP14, the European Rugby Champions and Challenge Cups. It is also the Official Timekeeper of the World Championships of fencing and ice hockey.
Shop Tissot T-Sport Collection