10 Marriage Proposal Ideas: How to propose
It's the most important question you'll ever ask, so it's so important that you plan every little detail ahead of asking those life-changing four words, 'will you marry me?'. Fear not, as we're here to help with tips on how to get engaged and proposal ideas. Forever. Bring it on.
Plan the perfect Christmas proposal
Start by choosing a date you want to propose. Whether you plan a Christmas Day proposal under the tree, or take advantage of the festive magic in the build up to Christmas, decide on your special date and then let its significance lead how you ask the question…
If you're looking for Christmas proposal ideas, discover our 20 Of The Most Magical Christmas Proposal Ideas Blog for inspiration.
READ MORE ON THE BLOG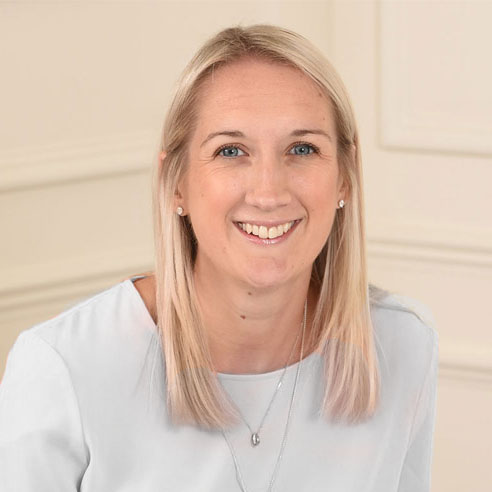 "A Christmas proposal is the perfect way to gift forever to a loved one. Crafted with care and confidence, our diamond engagement rings will ensure that your Christmas proposal is as magical as possible. Gift a diamond that says eternity and make this the brightest Christmas yet."
- Lorna, Head of Diamonds and Jewellery
Read Lorna's Bio
1
Reach for the stars
Just right for summer and camping outside, plan a private proposal with an evening of champagne and stargazing together, before popping the question under the beautiful night sky. A beautiful outdoor proposal idea.
2
Select a sentimental location
Why not book a table somewhere special before making it even more magical by asking them to marry you. For a meaningful restaurant proposal idea, it could be the restaurant you had your first date at or somewhere you've always dreamed of going together.
3
Milestone movie
It is the digital age after all. Record some special moments together and make a montage that ends with the big question. A simple proposal idea with all the thought behind it, you'll be able to look back on it for years to come.
4
A romantic treasure hunt
Perfect for those who love an air of mystery, this proposal idea is creative and memorable. Leave a romantic trail that ends with you on your knee with the engagement ring. This works as a great proposal idea at home and outdoor proposal idea too.
5
Incorporate your song
It could be background music at home or performed spontaneously in their favourite park; what's important is that the song that says everything about your relationship so far will be playing as you get down on one knee.
6
Make a statement
If you're sure they like the limelight, planning an announcement at a concert will ensure your proposal really steals the show or why not organise your very own flash mob for them? It would definitely go down as a great surprise proposal idea.
7
Photo memories
A simple, yet oh-so-special idea, incorporate photos of your memories together within the proposal; then, when they've had a chance to take it all in, ask them to help you plan lifetime of adventures with you.
8
Beach proposal idea
A beach proposal idea has got to be one of the most picture-perfect ways to propose. If this is one of your proposal ideas, find a beach you've always wanted to visit and decide when you want to get down on one knee. We recommend during sunset for that monumental movie-moment!
Our Marriage Proposal Tips
Proposal tips for the perfect moment
You've planned how you're going to propose, now it's time to nail the finer details. From which knee to go down on, to what to say in that moment, these top proposal tips will prepare you for an unforgettable day.
When to propose?
How long should you wait to propose is a question that a lot of people ask, but there's no right or wrong answer. The important thing is that both you and your partner are on the same page and ready to take this (exciting) next step in your relationship!
Propose on which knee?
Have you ever wondered which knee to propose on? Maybe you haven't, but we've just made you panic! We very much doubt they'll notice which knee you're on, but if you would like to be traditional, then your left knee should be on the ground, while the right knee should be up. The ring box should be in your left hand, and the box should be opened with your right hand.
On which finger does the engagement ring go?
"This is different in different countries all over the world, but in the UK it is traditional to wear your engagement ring on your third finger on your left hand. Some believe this is because a vein leads from this finger directly to your heart!" – Lorna, Head of Diamonds and Jewellery.
Should I propose before or after dinner?
If you're going for a nice dinner together, it might be that you ask the waiter to spell it into your desert at the very end of your meal, or you could propose at the beginning and enjoy your first meal together as an engaged couple – it's completely your choice!
How much should you spend on an engagement ring?
"You may have heard the rumour that engagement rings should cost the equivalent of three months wages, but in reality the amount you spend on the ring is an entirely personal choice. Discover our Engagement Ring Buying Guide for more tips." - Lorna, Head of Diamonds and Jewellery."
How to propose without a ring
Proposing without a ring can be just as sentimental! We love the idea of proposing with a different piece of jewellery like birthstones, a heartfelt letter, or gifting a family heirloom. If you're wanting to choose or design an engagement ring together after the proposal, why not go for a proposal ring? Discover more here.
What to say when you propose?
Although these immortal words themselves are enough to melt anyone's heart, if you want to say more than just 'will you marry me?' then our tips on what to say when you propose are just what you need.
READ MORE ON THE BLOG
The history of engagement rings
Whether you want to follow tradition or you want to do things a bit differently, getting to know the history of getting engaged could offer some special wedding proposal ideas of your own.
Share your
proposals
These real-life #ByBeaverbrooks stories are perfect for giving you all the inspiration you need on how to propose. Discover the most unique, romantic and pure genius proposal ideas as seen on Instagram. Here's a couple of heart-warming engagement stories…
More advice on getting engaged
Don't miss a thing…
Sign up to the Beaverbrooks Club to get the latest offers and launches delivered straight to your inbox or letterbox, plus lots of style and aftercare advice. You'll even get a treat from us on your birthday!
Sign up now