We know that when it comes to buying jewellery you want to be
confident in what you're buying.
We've created a jewellery hallmarking guide to help you understand silver, gold, platinum and palladium hallmarks, the markings Beaverbrooks use and why we fully support the British hallmarking system.
What is a hallmark?
Gold, silver, platinum and palladium are rarely used in their purest form when it comes to jewellery due to their softness. Instead they're alloyed (mixed) with other metals to achieve the desired strength, durability and colour. A hallmark is used to identify the purity of these precious metals.
Around for hundreds of years, hallmarks are a reassurance of the precious metal quality and purity – giving you confidence in what you are buying. They are a legal requirement in the UK. Hallmarks must be present at the point of sale, subject to the following weight exemptions: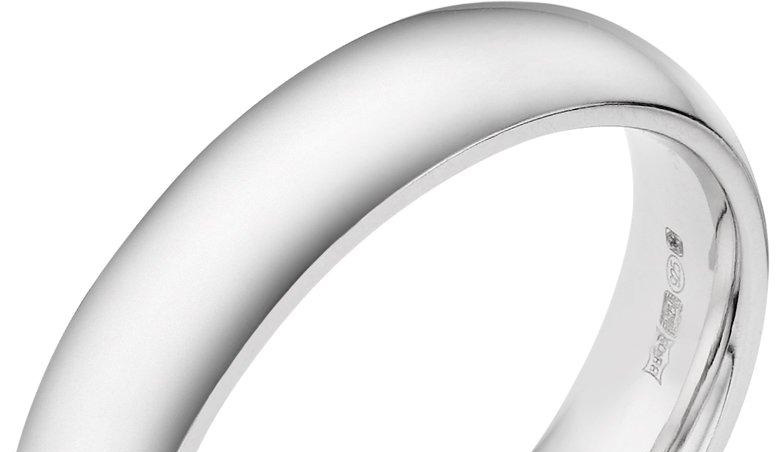 Silver
mandatory for items above 7.78 grams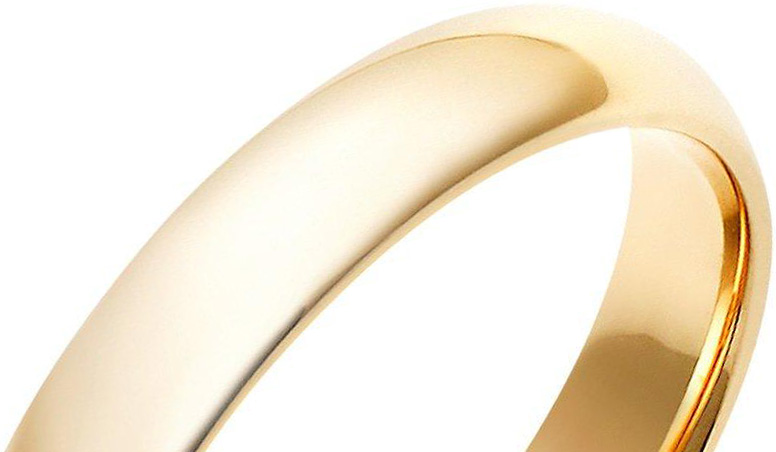 Gold
mandatory for items above 1 gram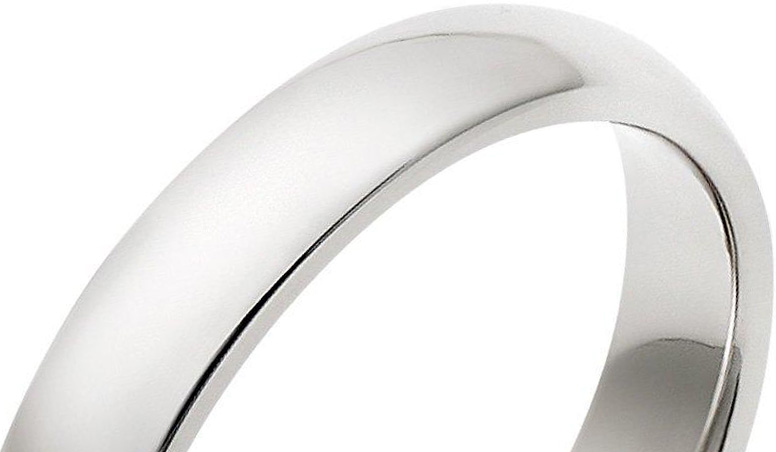 Palladium
mandatory for items above 1 gram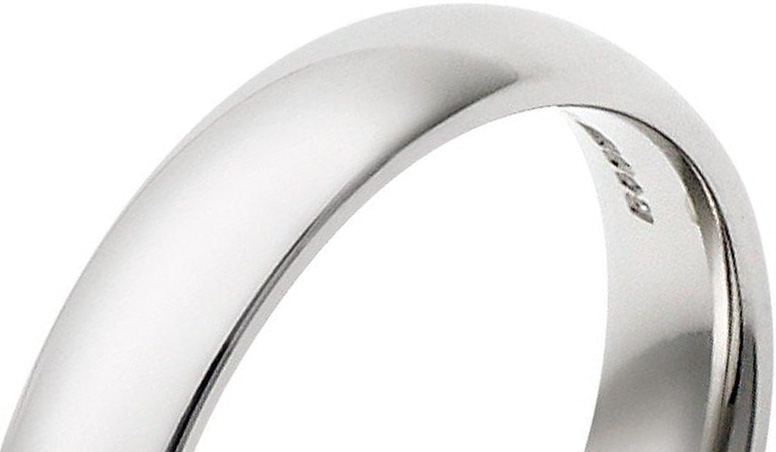 Platinum
mandatory for items above 0.5 grams
How to read hallmark symbols
Made up of three compulsory marks, a hallmark is usually on the back or inside of your jewellery. A special magnify, called a loupe, is needed most of the time as they can be quite small and hard to read without. We recommend using a 10x loupe.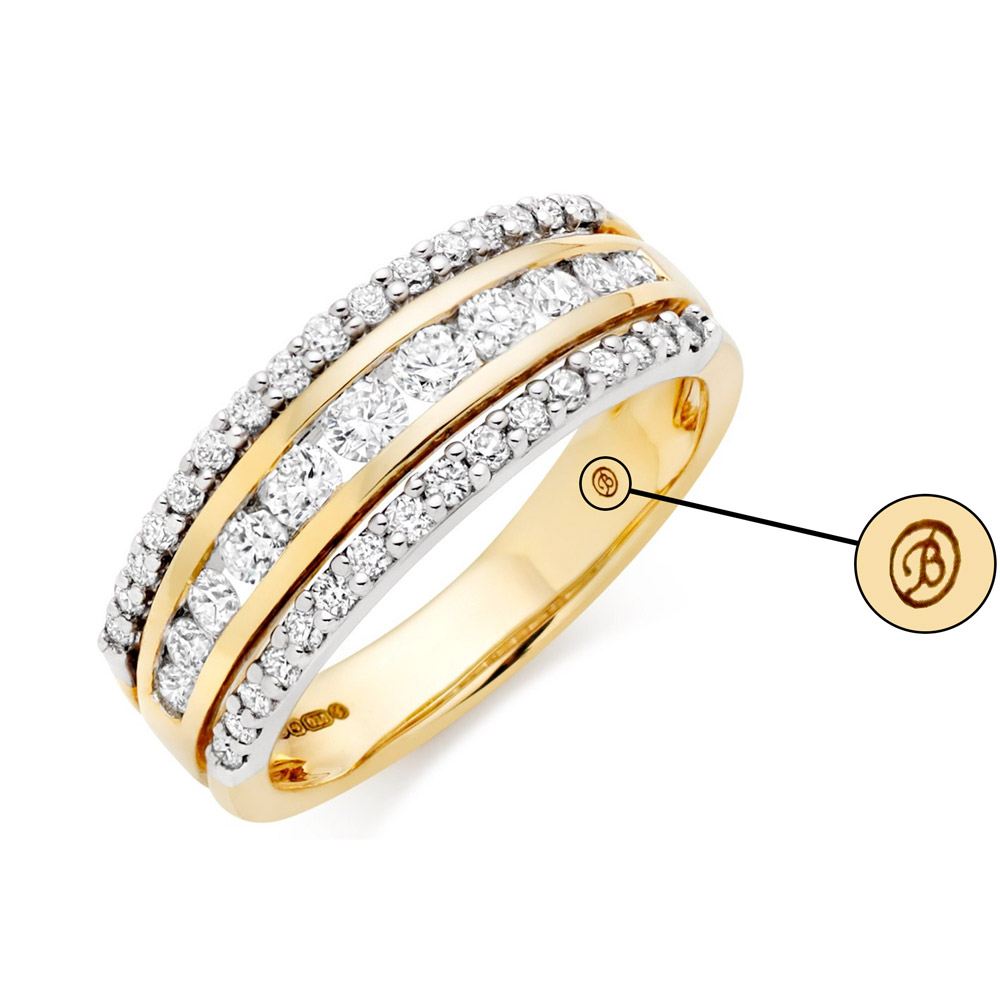 Sponsor's Mark
This is a mark which identifies which jewellers your precious item has been purchased from or the company it is registered by. For Beaverbrooks you will find a 'B'.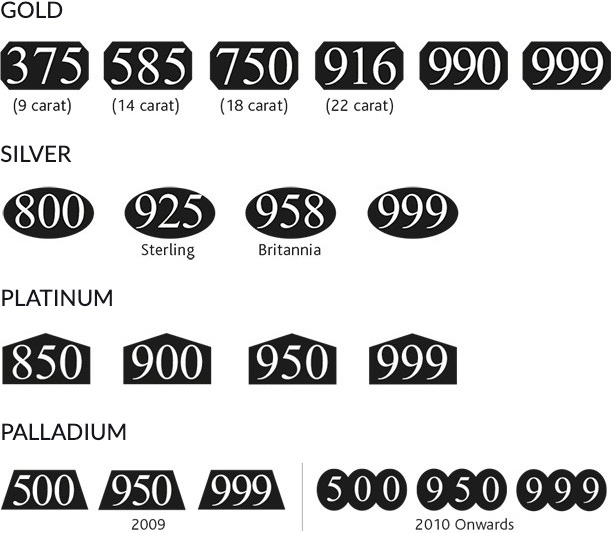 Standard Mark
This mark demonstrates the purity of the precious metal content and is expressed in parts per thousand. For example, you would find 750 stamped on 18ct gold as there are 750 parts per 1000 by weight.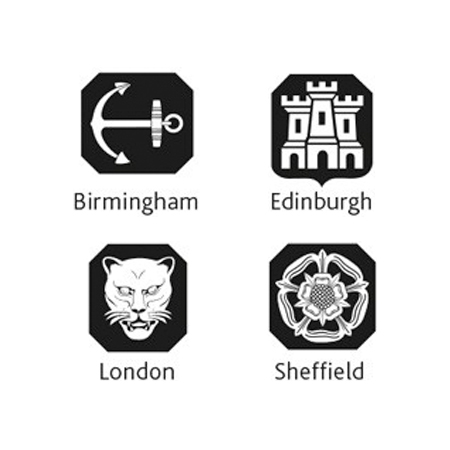 Assay Office Mark
The Assay Office is where jewellery and silverware gets hallmarked. There are four Assay Office's in the UK; Birmingham, Sheffield, Edinburgh and London, and each one has their own distinguished mark. Beaverbrooks are registered with the Birmingham Assay Office which is represented by an anchor symbol.
Traditional Marks & Date Letters
You might discover a couple more jewellery markings alongside the compulsory ones. These are optional and known as the Traditional Marks (similar to the Standard Mark, these are symbols to show the precious metal instead of numbers), and the Date Letter (the year in which the precious metal was hallmarked).
Commemorative Marks
These are special marks which are created to celebrate a major event. This year, Her Majesty The Queen will become the first British Monarch to celebrate a Platinum Jubilee and to commemorate the 70th anniversary, the British Hallmarking Council has sanctioned a commemorative mark designed by Thomas Fattorini Ltd.
Traditional Marks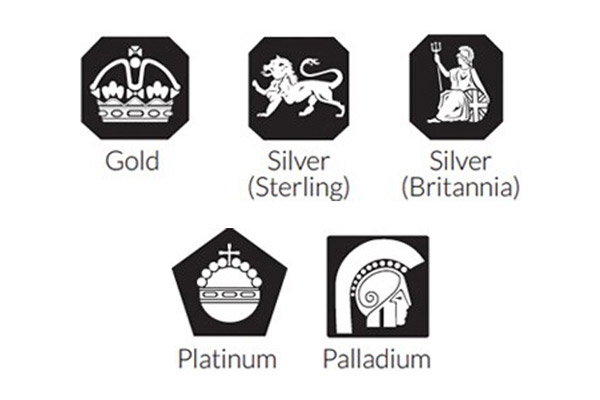 Date Letters

Commemorative Marks

Beaverbrooks Hallmarking
Here at Beaverbrooks, we fully support the British hallmarking system. As mentioned previously, we're registered with the Birmingham Assay Office meaning all of our precious metal jewellery is compliant with the UK's hallmarking regulations. For any items that are below the UK Hallmarking Act's mandatory weight for hallmarking, we do voluntary testing to ensure the items meet the minimum fineness requirement.
What is an Assay Office?
An Assay Office is the place in which precious metals get tested and hallmarked before sale, however they're not just used for this. The Birmingham Assay Office is also the home to the AnchorCert Analytical Laboratory, SafeGuard Valuations and the AnchorCert Gem Lab.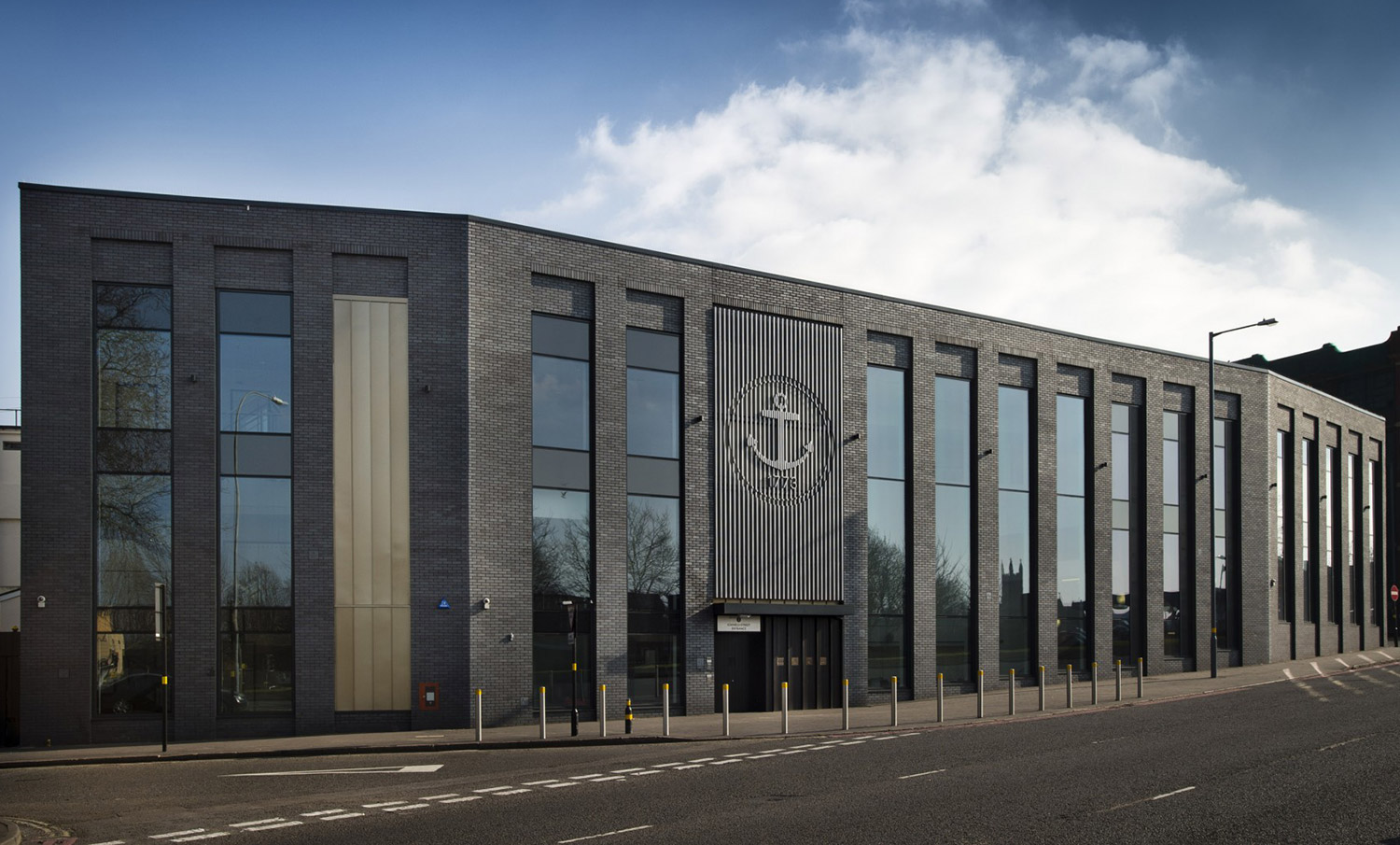 AnchorCert Analytical Laboratory
This is one of the UK's leading laboratories for testing precious metals before hallmarking and product safety compliance.
SafeGuard Valuations
The leading brand of independent jewellery valuations in the UK.
AnchorCert Gem Lab
This is the place in which thousands of diamonds, gemstones and pearls get graded, authenticated and certified every year.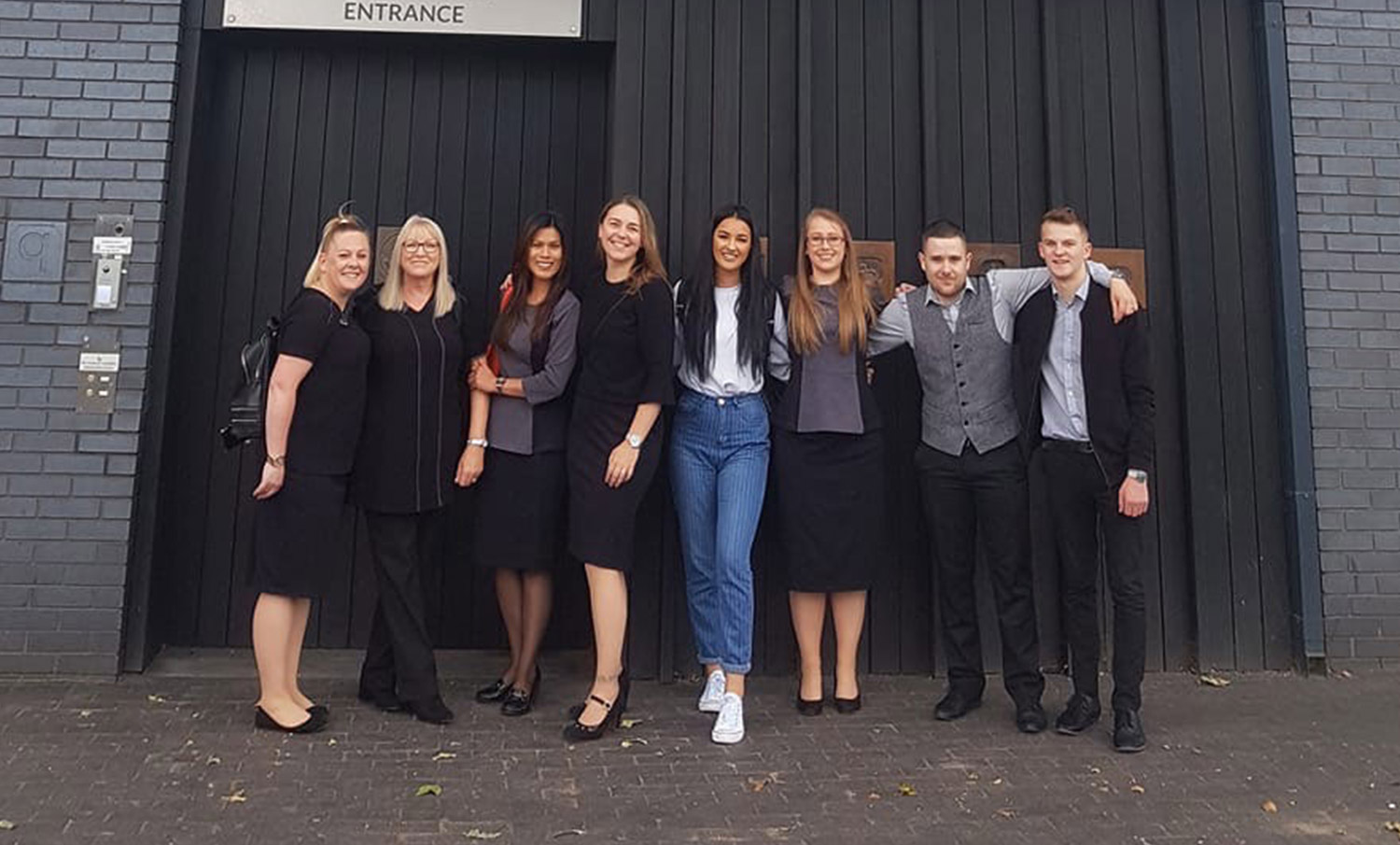 To ensure our Beaverbrooks colleagues understand and take hallmarking seriously, they visit the Assay Office in Birmingham each year to experience these processes first-hand. It also allows them to ask questions and meet the teams which hallmark our jewellery.
Dealers Notice
This is a notice that explains the current and approved hallmarks and is produced by the British Hallmarking Council. The Hallmarking Act 1973 made it a requirement for all places that sell precious metal jewellery to have it on display.
VIEW THE NOTICE