Gucci Watches & Jewellery
Gucci G-Timeless Collection
Gucci G-Timeless watches not only feature Swiss-Made movements, immaculate craftsmanship and sophisticated flair, but beautifully represent Gucci's iconic Italian heritage. Welcome these eternally sophisticated styles into your collection with men's and ladies' designs in classic silver and gold sheens.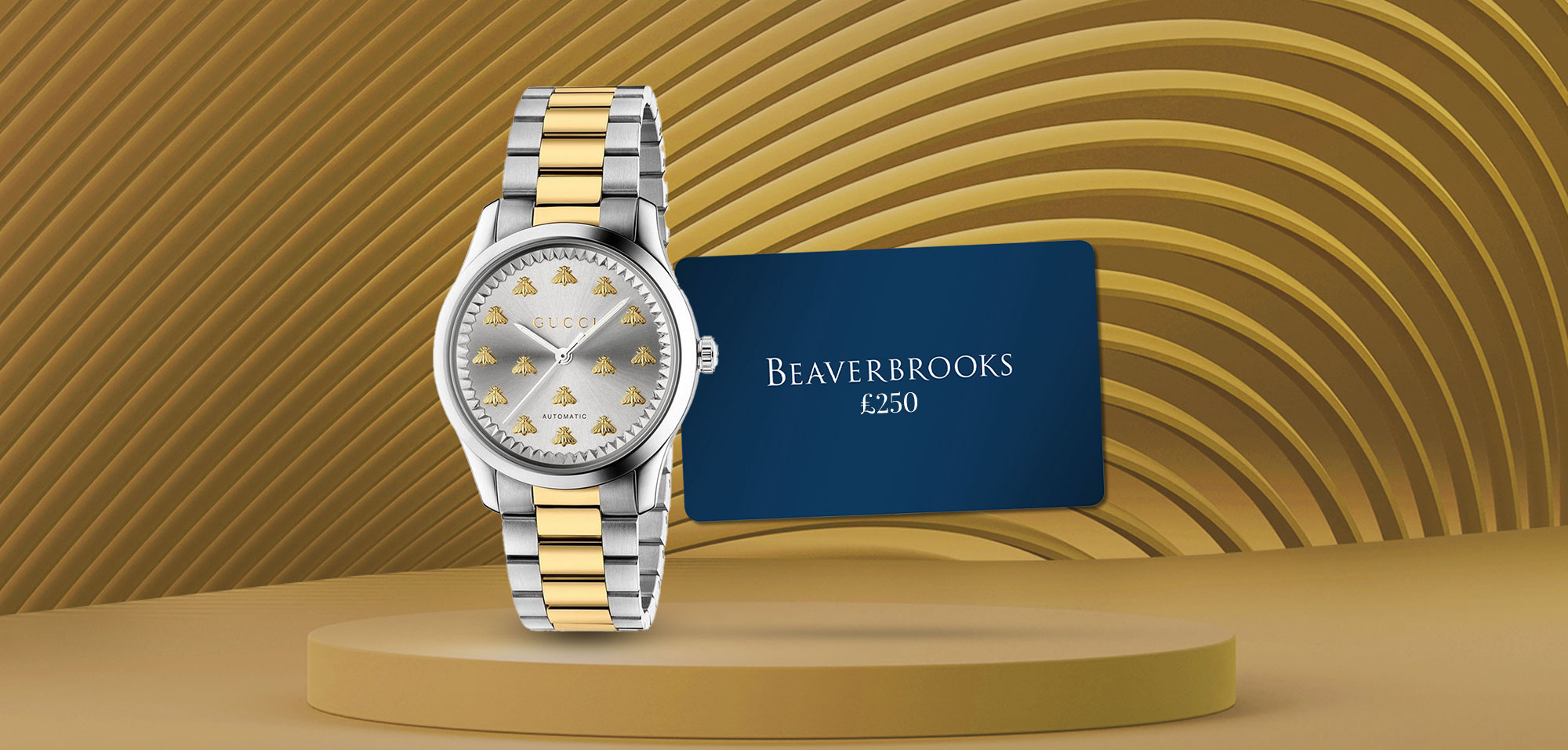 Receive a free gift card worth up to £350 when you purchase a Gucci watch
For Gucci watch purchases, get an extra wow with an instantly redeemable gift card*
Spend £1,000 - £1,999 for a £150 gift card, £2,000 - £4,999 for a £250 gift card or spend over £5,000 and get a £350 gift card.
Add some serious style credentials to any of your looks with our collection of Gucci jewellery and watches. Synonymous with quality, style and Italian craftsmanship, the brand's signature image is instantly recognisable and is a symbol of modern luxury. Renowned for timeless design and a ground breaking mix of tradition and innovation, there is a hint of audacity and provocation that resonates with celebrities, and which will show off your sense of fun as well as your inimitable sense of fashion.