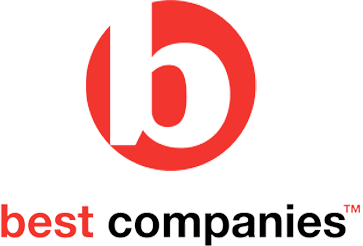 The hallmark of amazing people
Join the Beaverbrooks Family
You can find details of any current vacancies here.
If you don't see a role that's right for you and you're still keen to join the Beaverbrooks family, please register here and you'll be the first to hear about any suitable vacancies.
Why Work For Beaverbrooks?
We're privileged to work with stunning diamonds, jewellery and watches and play such an important part in helping customers making memories, the kind that last a lifetime.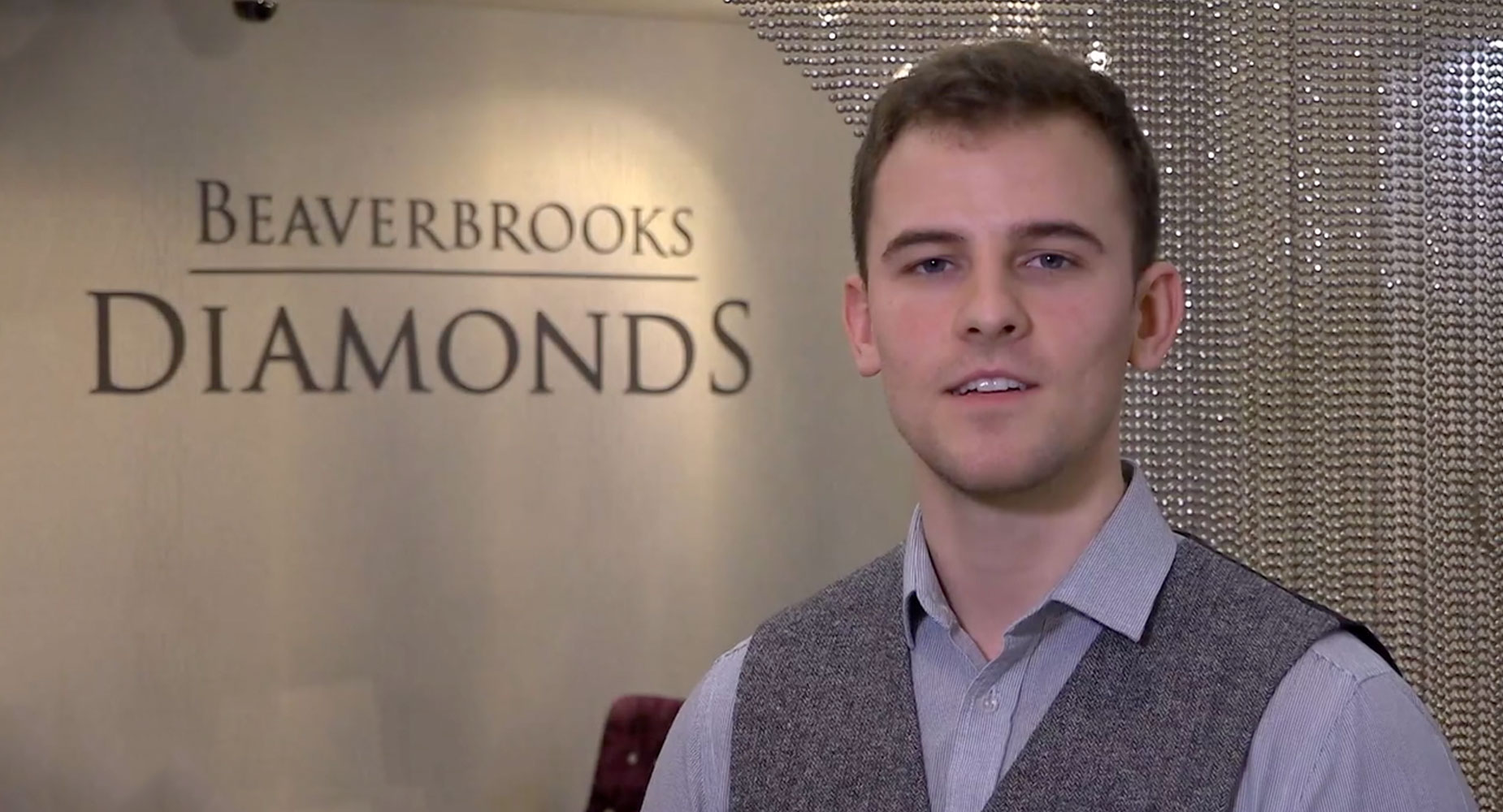 The hallmark of amazing people
Beaverbrooks genuinely feels like a family business because it is one - and has been for 100 years. That warmth, that wonderful pulling together to help each other out. And extending your generosity out into the wider community. Not to mention the sense of security that comes with a century of experience in retail.
Every day, we meet so many different people. People who might want to treat themselves. People who want to treat someone else. To a birthday or Christmas gift. To a graduation or engagement gift. To a ring that says, 'will you?' or one that says, 'you mean even more to me now than when you first said yes.'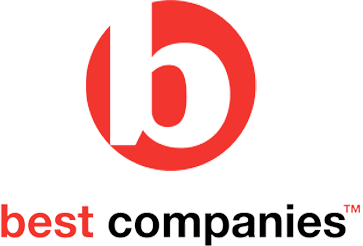 We're proud to be an award-winning family jewellers since 1919. We've been one of the 'Best Companies To Work For' for 19 consecutive years and we're extremely proud to be the number 1 retailer to work for this year.
View All Our Awards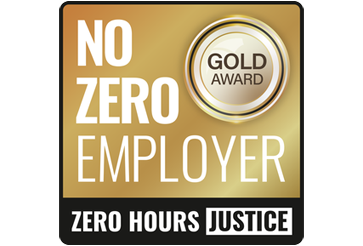 We are accredited by The Zero Hours Justice Organisation and have been awarded the gold standard as a No Zero Hours Employer. That means we do not employ anyone directly or indirectly on a zero hours contract, including any third-party or agency workers.
Hear From Our People
Don't just take our word for it; hear what our people have to say about working at Beaverbrooks.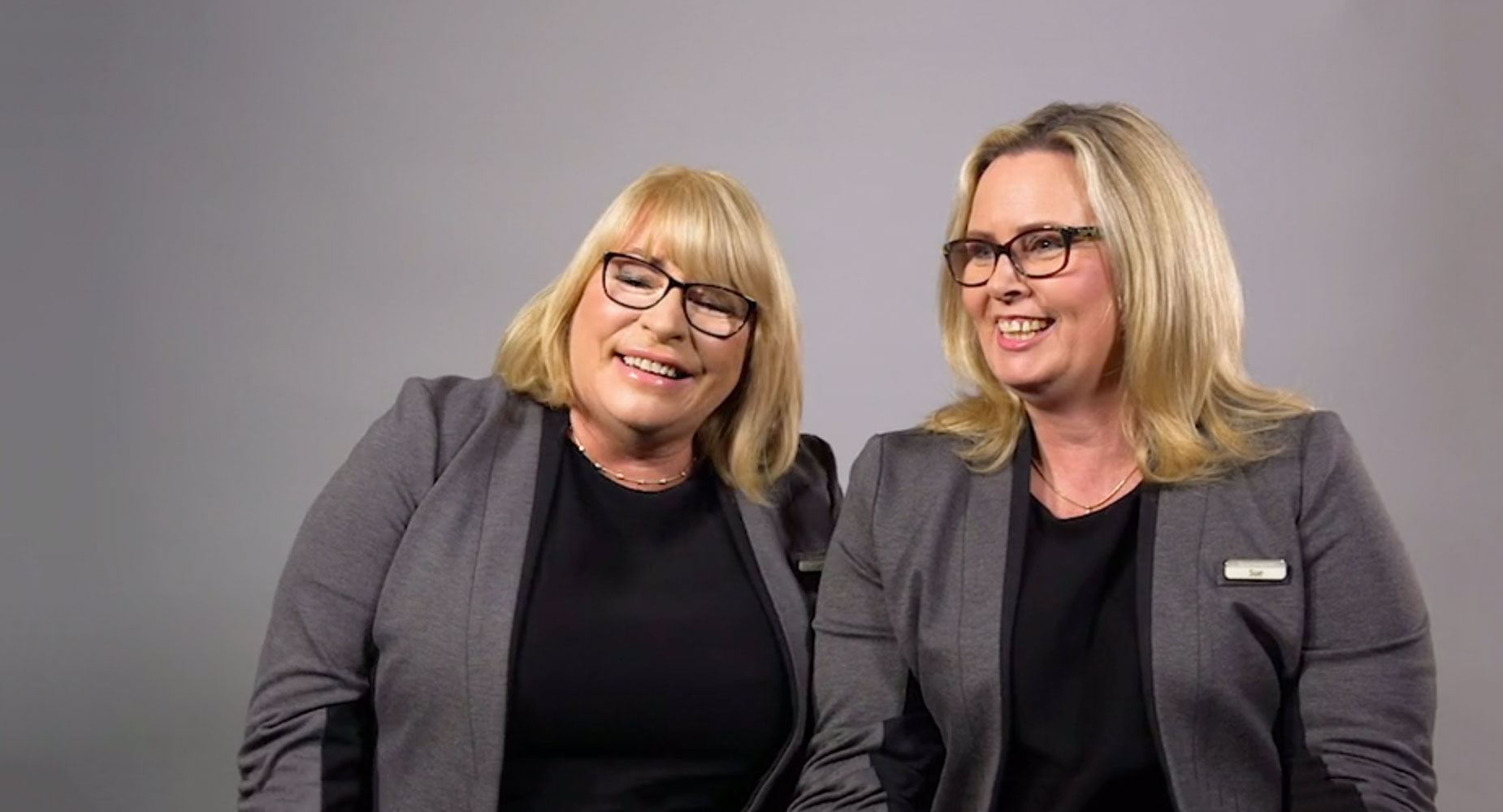 Cath & Sue
Amazing Benefits For Amazing People
They say you get out what you put in. And, at Beaverbrooks, our people put in so much. So much passion. So much time spent learning about our products. So much of that personal touch that turns each sale into a moment.
We pay a rate that tells you we're well aware of just how hard you work. You'll be rewarded with bonuses for brilliant performance, too.
Generous discount means that you'll sparkle as bright as your personality. And exclusively designed uniforms will help you look the part as you play it.
You're always putting others first, but our healthcare scheme and private healthcare cash plans will help you to take care of yourself, too.
If and when baby comes along, we'll make sure proud parents are given enhanced time off to be with their new arrival. And, when Mum's ready and excited to come back to us, we give her a bonus to let her know we understand.
What's more, no matter if retirement is near or far, our generous contributory pension is a great perk. Not to mention giving your loved ones the security they deserve with life assurance cover.
We also offer support and counselling for colleagues and their families if ever times are tough.
We've looked around us and noticed one thing that's true of every single one of our amazing people. We all seem to want to do things for the wider community. So to reward your generosity, we will match any donation you make to charity from your salary, pound for pound. Because your causes are our causes.

We wish we had a record of every birthday we've made happy. Every Christmas we've made merry. Every wedding we've made sparkle. Every graduation we've made even more rewarding. Every apology we've turned into a forgiven.
If we had a record of those, we'd have a how-to manual that stretched back 100 years. Of course, we don't have a record of all those magical moments – but we've still turned our passion into a way of life. And we know what we're looking for when we interview a new, potential member of the Beaverbrooks family.
Culture & Values
At Beaverbrooks, you can feel the company culture in every aspect of working life. We call it 'The Beaverbrooks Way'. It's our commitment to enriching lives. It's the way we act and think. It's 100 years of making a positive difference and the way that makes us feel. And it's expressed through our core values:
Passion – we're driven, excited and committed to everything we do
Trust – we believe in each other's ability to do the right thing based on our three pillars (profit; our people; our customers)
Fairness – we always look at the facts and always try to do the right thing
Caring – we're considerate by nature and being kind and empathic is just the way we like to work
Integrity – we're straightforward, honest and we know how important it is to be respectful
View The Beaverbrooks Way
Teamwork
Every day holds the promise to pull together and achieve something incredible. To share in the successes of your teammates. And for them to share in yours. You believe in teamwork because you know it can lighten the heaviest of workloads. And we believe in you because we see the positive influence you have on those around you.
Moment making
We're jewellers, not cashiers. We're not here to passively take payments for products. We're here to passionately sell stunning pieces of jewellery and watches. So, when you come here, you'll be here to create moments that will last a lifetime.
For every customer, every time.
Some of our customers know exactly what they want the moment they walk in-store. Some won't know it until they see it. Whichever the case, you'll go to the same lengths to help them find it. Your mission is to see eyes lighting up. Because that makes you feel as good as it makes the customer feel. Going the extra mile is really worth the reward.
Learning & Development
We've seen you in action. One amazing quality after another. Truly caring about the customer experience. Passionate to the last detail about the products. We want to nurture that – shape it – and help you become the very best version of you.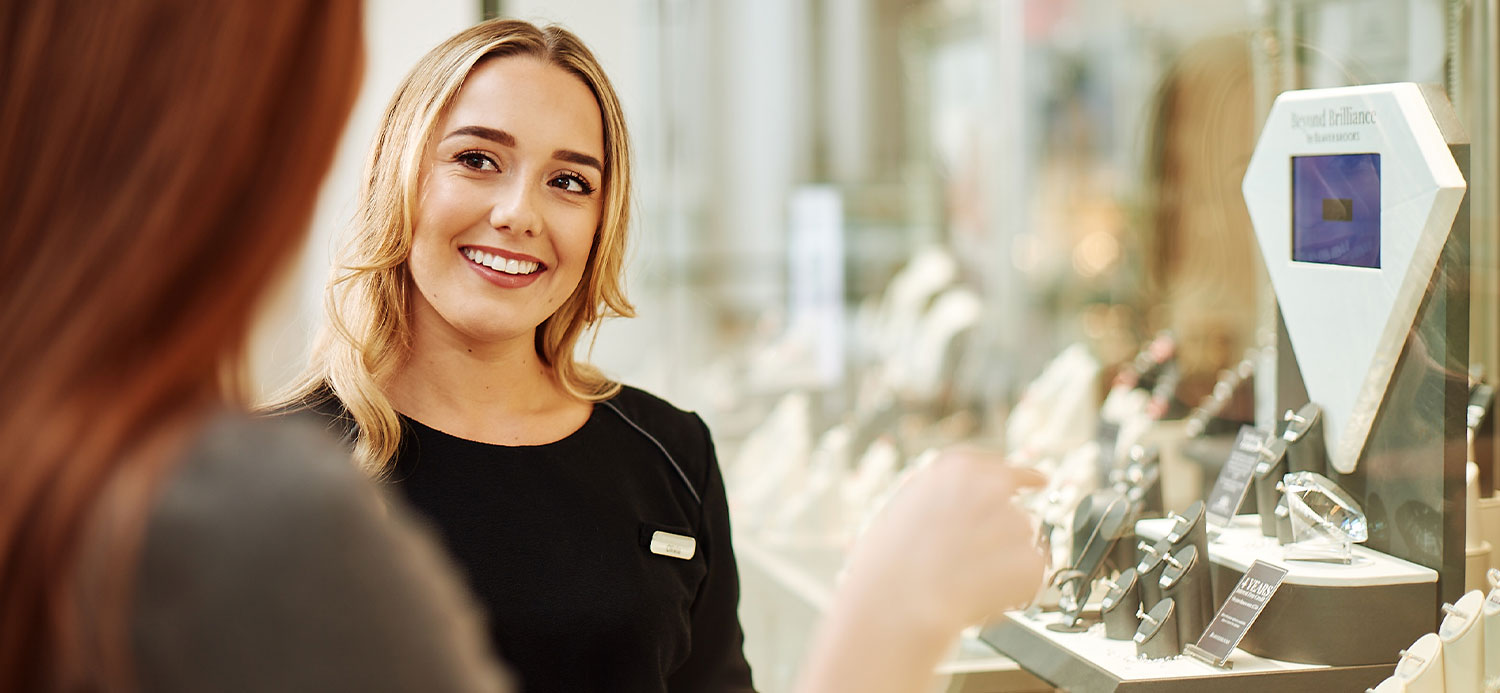 What does the induction involve?
Amazing as you are, your first days and weeks in a new role can nevertheless be overwhelming. So we cushion your landing with a structured Induction Training Programme.
---
What does the training involve?
However you decide to develop here, you can be sure you'll always have our honesty. We're always straight talking in our feedback. Because we know that recognising room for development is the first step toward achieving your goals.
And, whilst our stores require training to enable us all to deliver the same high standards, we're just as focused on developing our office teams, too. Only that's on an individual, bespoke level because each role is different.
---
What opportunities are available for progression?
There's a real sense of pride when we promote from within. It's a great example of how we're enriching lives not just in terms of our customers and the wider community, but internally within our own team, too. And it spans our entire business.
---
What qualifications will I get?
We're the kind of people who like to acknowledge great work. But if it's national recognition you're after, we can help with that, too. As part of the Beaverbrooks family, you'll have the chance to complete the renowned Jewellers Diploma JET Certificate qualification. An online programme completed over six months that turns passion into product knowledge. Giving you the broadest understanding of the jewellery trade.
The Interview Process
Yes, we're experts in diamonds, jewellery and watches. And we also know an amazing person when we see one. Our interviews are conducted over three stages so that we're able to look closely at your qualities and make sure not just that you're right for us and that we're right for you, too.
1


Informal chat

This is your chance to meet one of the management team either over the phone or face to face for an informal chat. To put your best self forward. To tell us who you are and why you'd be perfect here. To convince us that you're someone we simply have to see again. It might be one-on-one. It might be a group interview. Your personality will sparkle either way.
2


Interview

You're back in the room for a reason. You set our hearts racing with your positive energy during the informal chat. Now it's time to build on that. To share your relevant experiences and skills for the job. Convincing us that you know the job description perfectly and have the passion to fulfil it.
3


On the job experience

This is your moment to truly shine. The final stage. We'll invite you into a store or office department. See that ability to light up customer interactions in real time. See you work your magic. It will be the perfect opportunity for you to see if you feel as good about working here as you hoped, too. We're confident we won't disappoint. Are you?
READ OUR INTERVIEW TOP TIPS
Apply Now
So, think you want to be part of our very special family? Explore our current vacancies…
Apply Now
Discover More About Beaverbrooks
We've adored being part of your most special moments since 1919, so here's to the next hundred years, from our family to yours.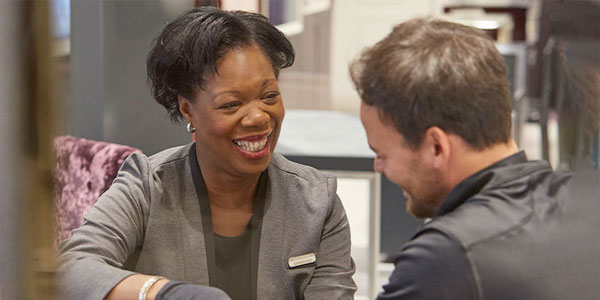 About Us
Putting the focus on our people, our customers and our products.
DISCOVER MORE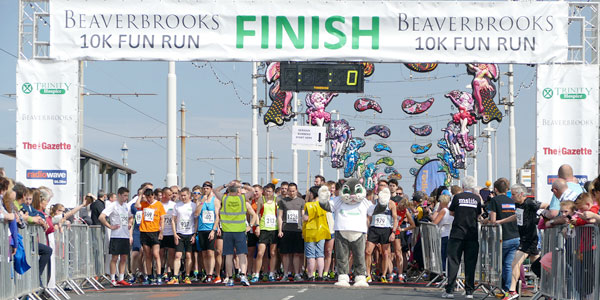 Enriching Lives
One of the ways we enrich lives is through our charity work.
DISCOVER OUR CHARITY WORK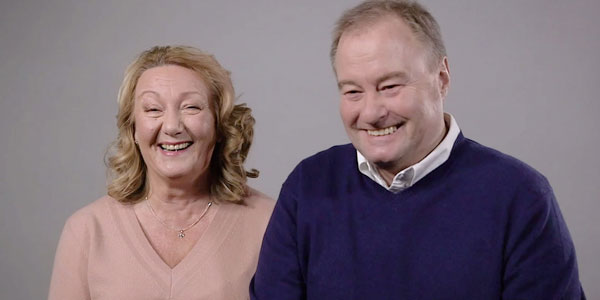 Your Beaverbrooks Stories
For over 100 years we've been honoured to be part of some of life's most treasured moments.
DISCOVER MORE