Diamonds
We fall in love with every diamond we choose, to make sure you do too. Discover the most beautiful diamonds perfect for a romantic proposal, or an unforgettable gift.
Get £100 off when
you spend £500
Purchase any diamond ring and get £100 off when you next spend £500 on Beaverbrooks jewellery.
FIND OUT MORE
Diamond Rings & Jewellery

A worldwide exclusive diamond cut, Beyond Brilliance diamonds create almost twice the flashes of light than other round brilliant diamonds, for sparkle that's simply extraordinary.
SHOP NOW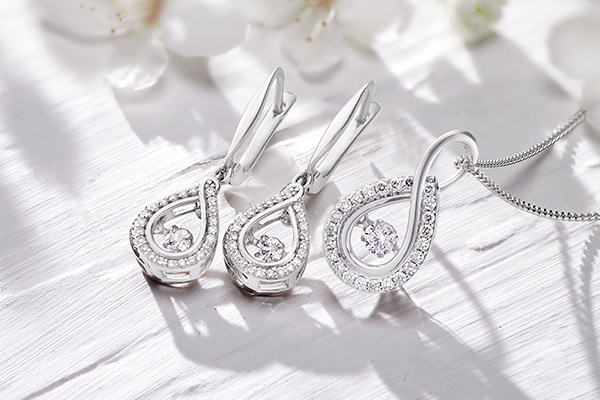 Our Dance by Beaverbrooks collection consists of beautiful pendants and earrings with fluttering diamonds in the centre, dancing at the slightest movement.
Shop now