Breitling Watches
Founded in 1884, Breitling are the inventors of the modern chronograph and are pioneers in luxury Swiss watchmaking. Breitling watches have been trusted by pilots and adventurers alike for decades.
Breitling Bestsellers
Shop our range of bestselling Breitling watches. Breitling is a renowned luxury watch brand, with guaranteed high quality and precision in every timepiece. Luxury, sporty styles are what Breitling are well known for, and a Breitling watch will maintain its exceptional standard whatever your lifestyle. With a range of styles, our bestselling Breitling watches are diverse in shape, materials, and colour, so there's one that's sure to catch your eye. Our bestselling Breitling watches confirm the brand's mastery in varied design, specific features, and mechanical movement. Featuring outstanding craftsmanship and innovative design. It's easy to see why these watches are Breitling bestsellers, as they uphold the Breitling standard in every timepiece.
Featured Breitling Collection
Breitling Avenger Collection
Meet the new additions to the iconic Avenger collection. Bold, resilient, and ready for adventure, fly higher with these aviation-inspired timepieces. Available online and in our Norwich Breitling Boutique.
Why Choose Beaverbrooks?
As experts in luxury watches, we're on hand to give you the information, advice, and tips you need when choosing your Breitling watch. With an extensive range of Breitling timepieces from iconic collections, enter the world of luxury timepieces and find your new favourite watch at Beaverbrooks.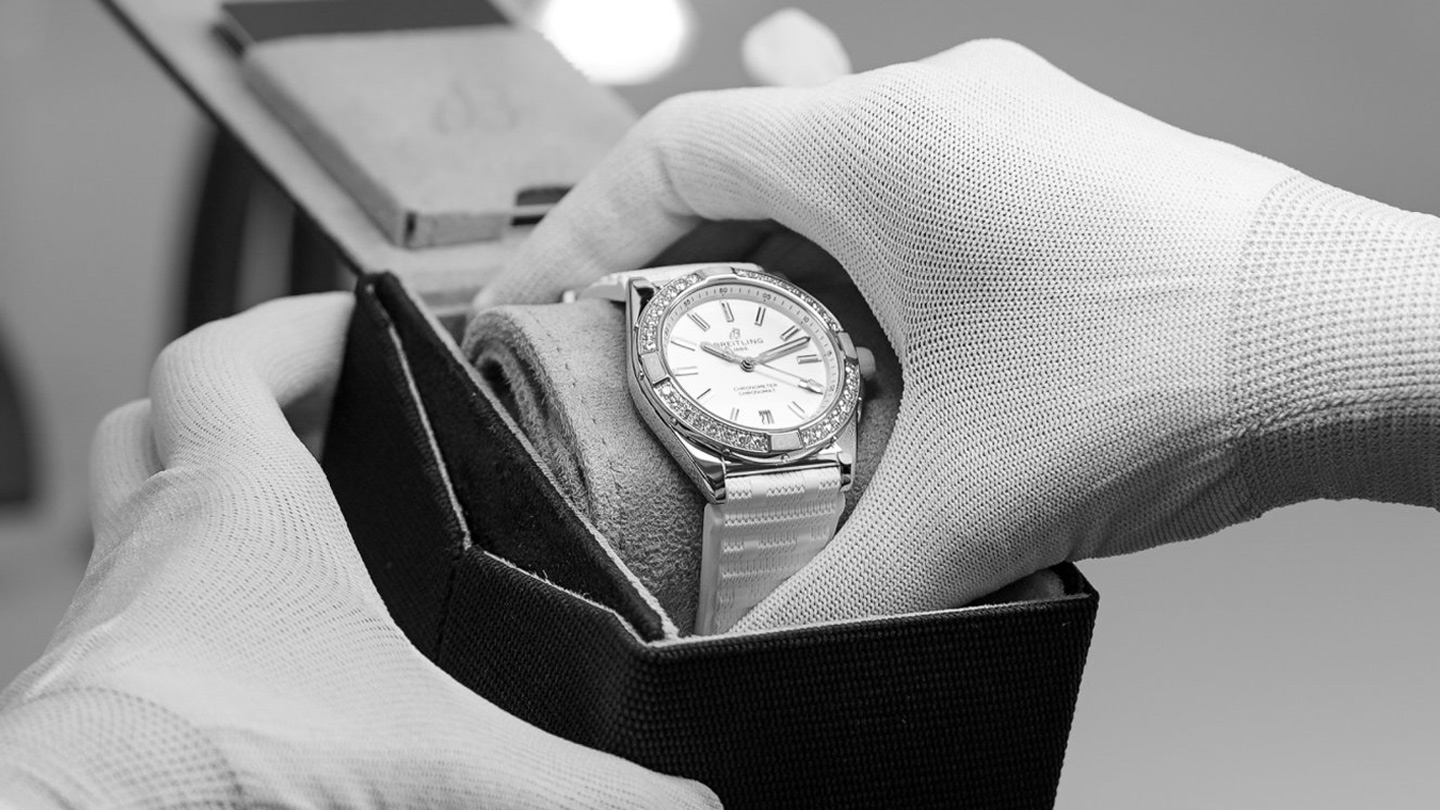 Contact Us
We understand that you may not know where to start when buying a Breitling watch and you may have lots of questions on what to look for. If you need a little extra help or advise and can't get into store, call us on 0800 169 2329, talk to us via live chat or send us an email using our online form.
Contact Us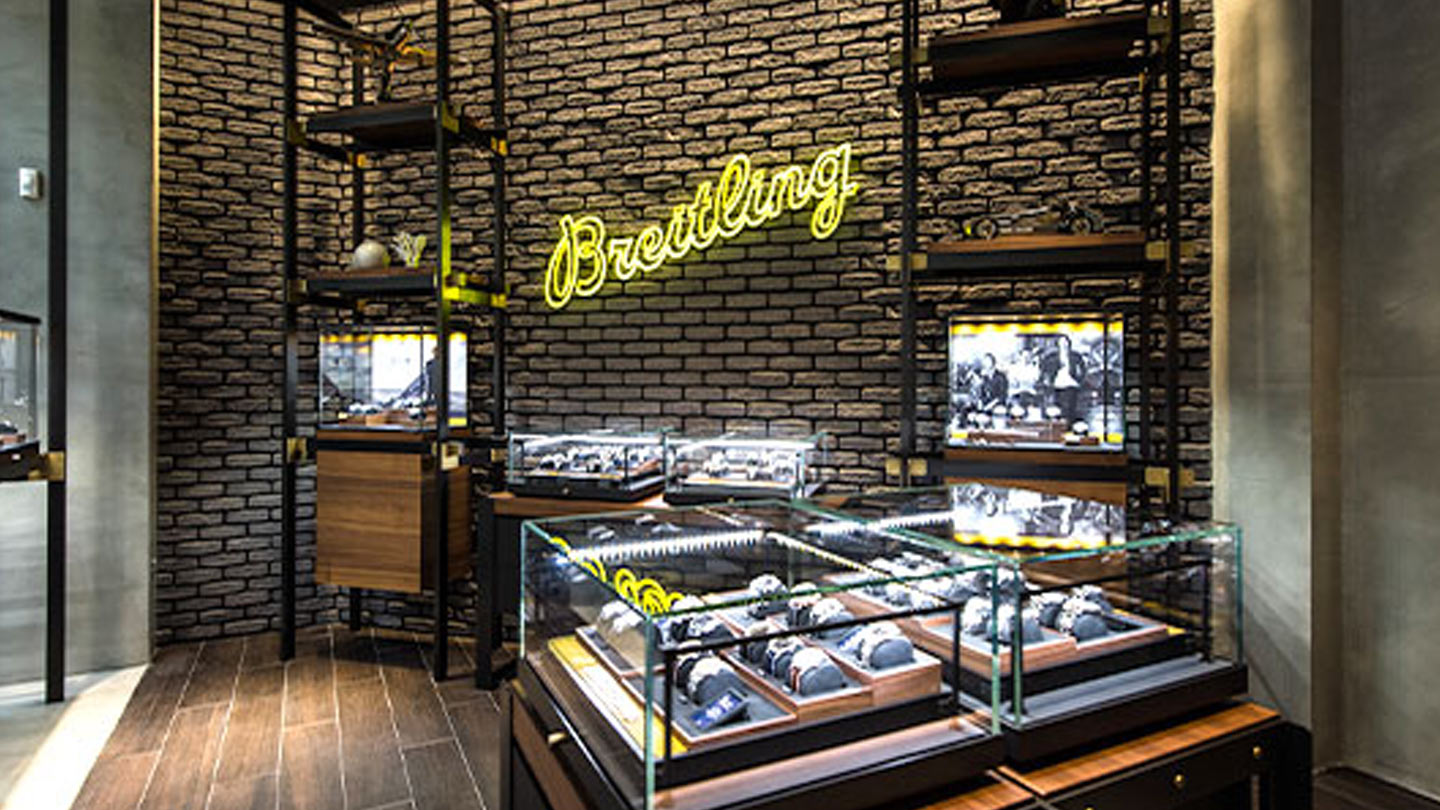 Shop In-Store
Discover our extensive collection of Breitling watches. You can also book an appointment at one of our official Breitling stockists and one of our experts will guide you through the collections.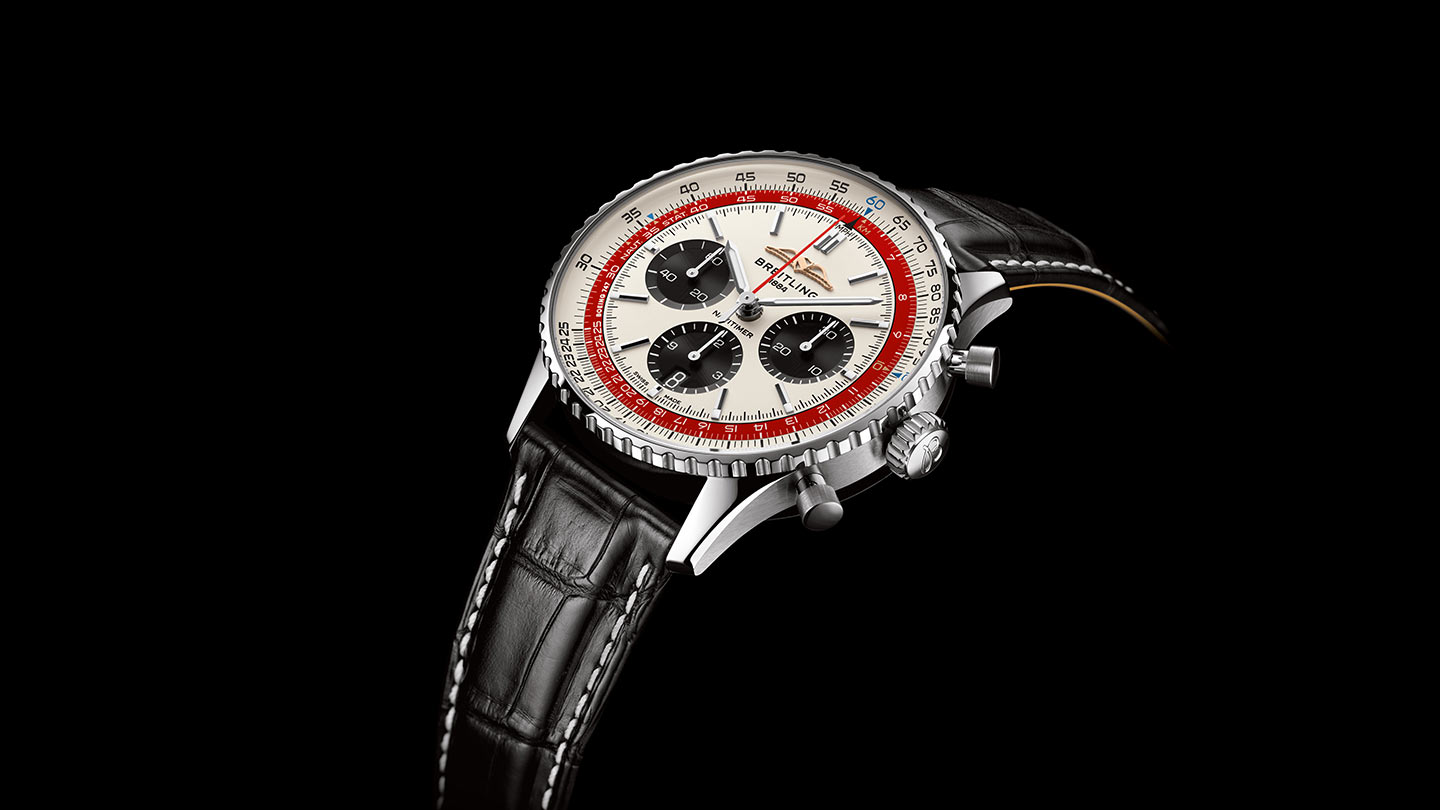 Interest Free Credit
With up to 4 years interest free credit, shop Breitling watches from as little as £15.94 per month.
Shop Now
Why Choose A Breitling Watch?
Breitling are one of the world's leading Swiss watch brands. If you're looking for a true Swiss watch from one of the greats, a Breitling watch is a definite contender.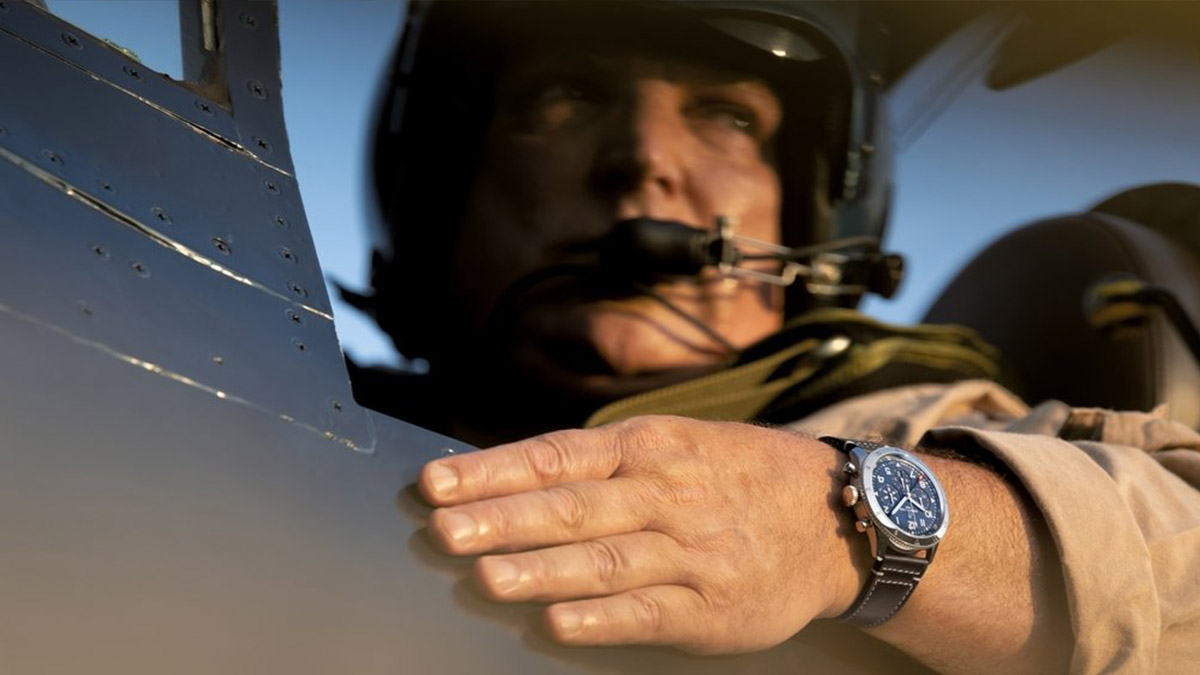 Breitling watches are so precise and reliable they have been the instruments of choice for professional pilots since the 1930s.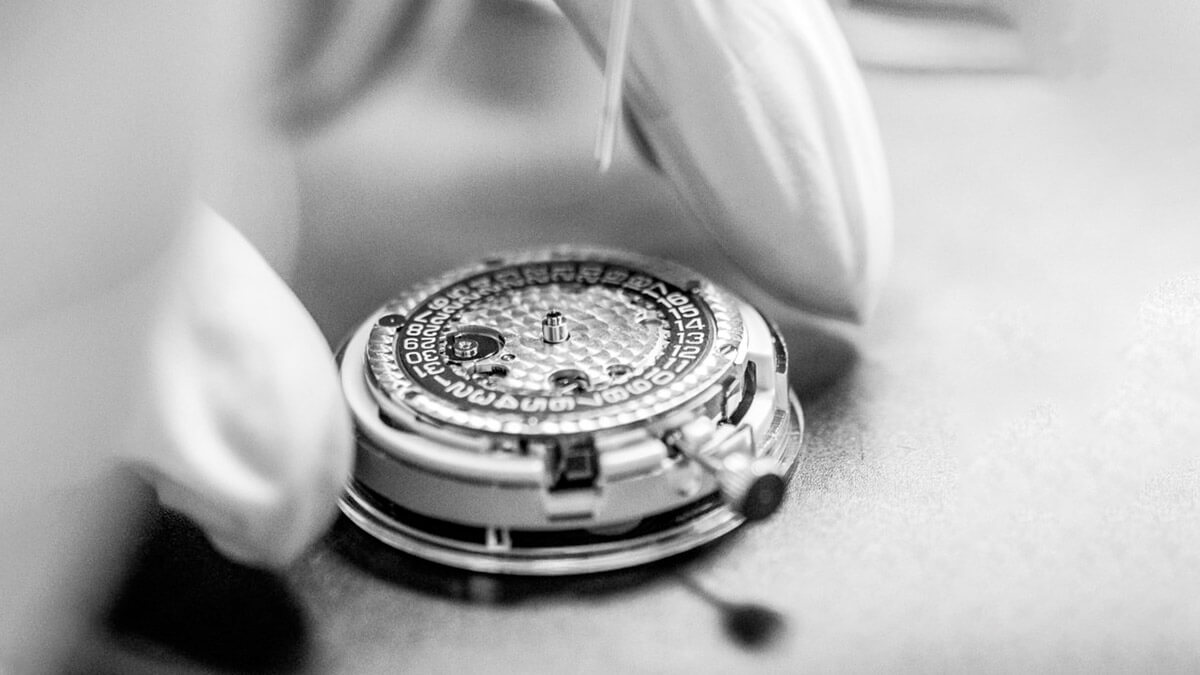 Breitling watches are the very best in reliability and precision and are the world's only major watch brand to submit all movements to the rigorous testing of COSC, so with a Breitling watch, you know you're getting the very best quality.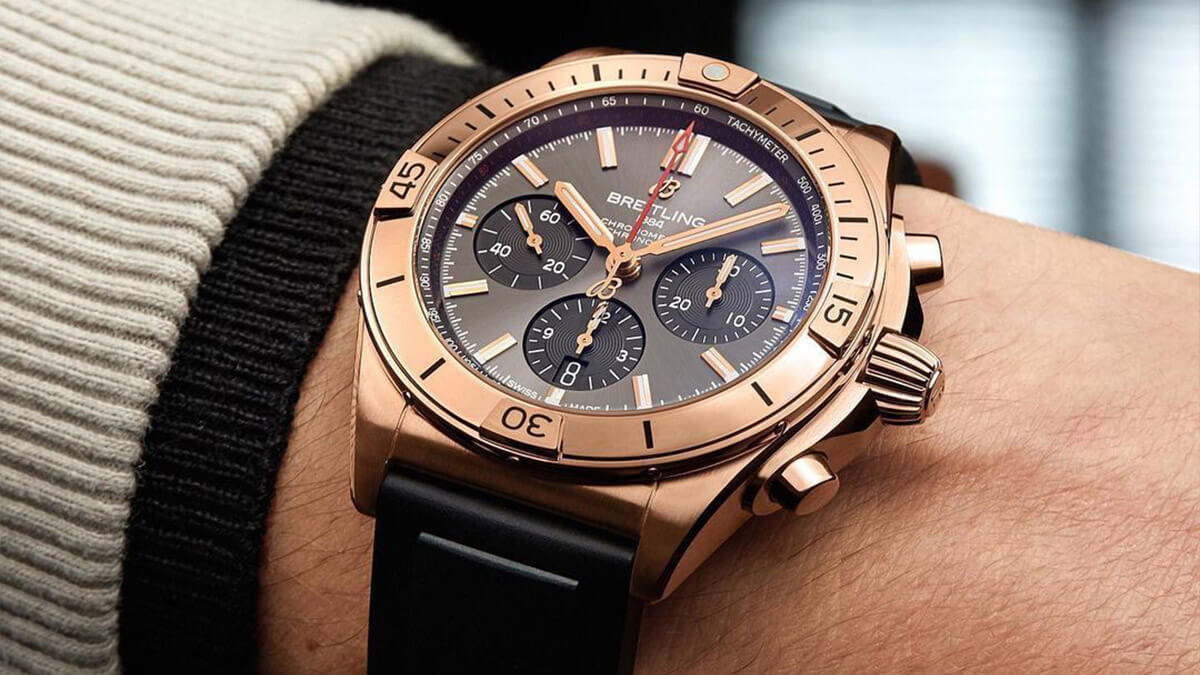 You only need to glance over their many achievements to see how much of an excellent watch brand Breitling are. Breitling invented the modern chronograph, were the first watch to travel in space, Breitling also became official suppliers to pilots…. The list goes on!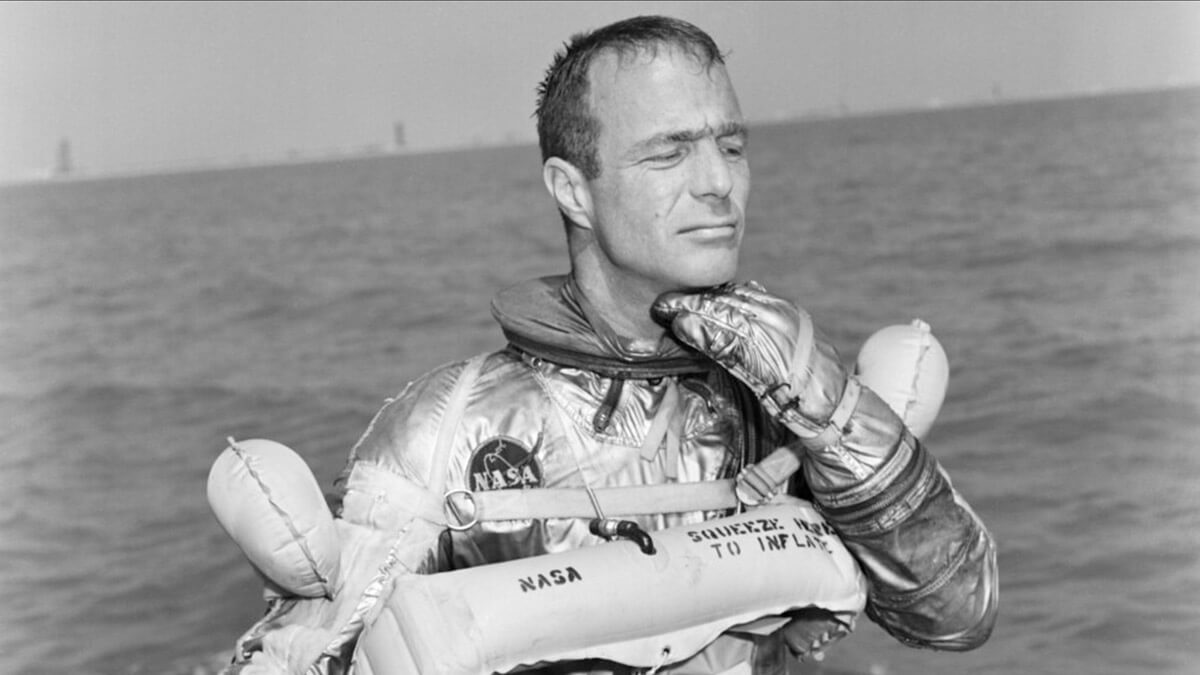 Simply put, a Breitling watch is a good investment. Your Breitling watch will hold its value and be passed down the future generations, and will stay in your family for many years to come.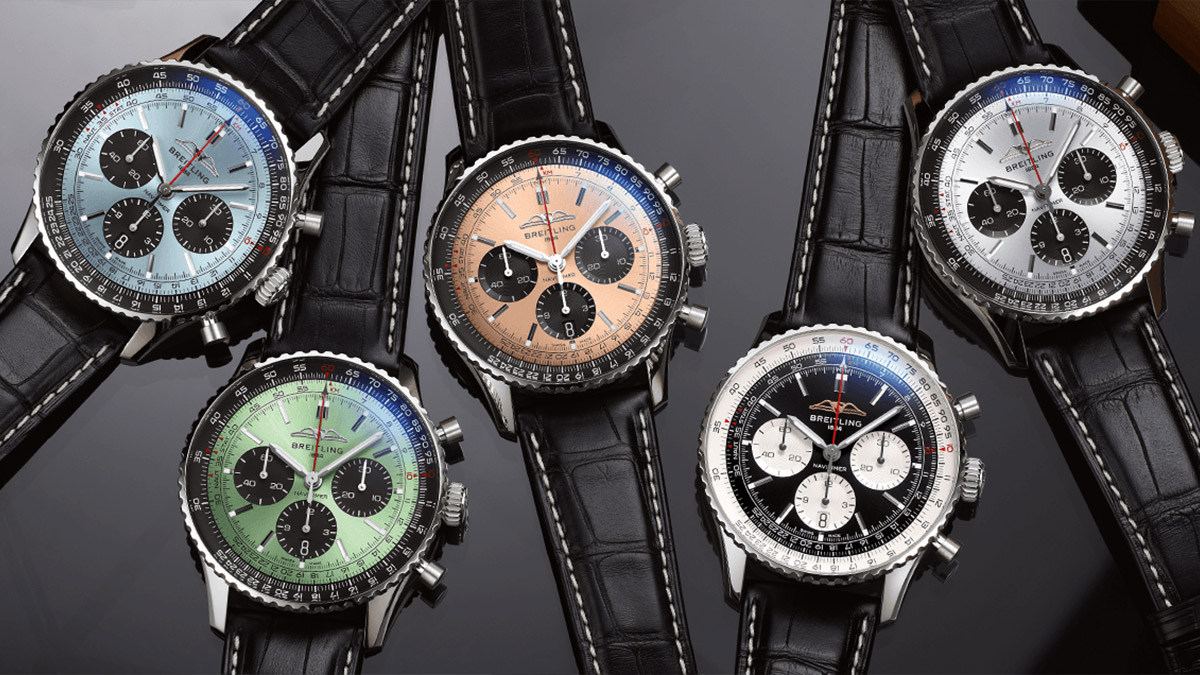 Breitling FAQs
Discover how to choose and care for your Breitling watch with these Breitling frequently asked questions. Find out how to use and understand your Breitling watch, and learn about the craftsmanship in each timepiece from the luxury Swiss brand. Breitling watches can seem complex at first, so learning how yours functions and operates will help it stay in the best condition possible. Discover how to make the most out of your Breitling watch, whether you already own one, or are exploring the Breitling collections for the one most tailored to you.
Discover More From Breitling
On The Blog
A Guide To Buying A Breitling
If you're considering a Breitling, or you've got your heart set on one, this guide will take you through the different Breitling collections to help you find the perfect one.
READ ON THE BLOG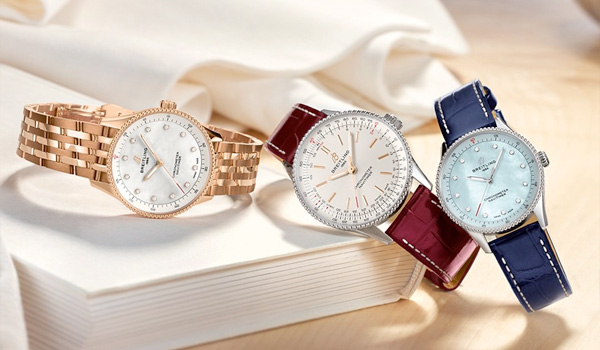 One To Watch | NEW Breitling Navitimer 36 & 32mm Watches
If you're a fan of the iconic Breitling Navitimer collection, you'll want to hear about the latest release of Breitling watches.
READ ON THE BLOG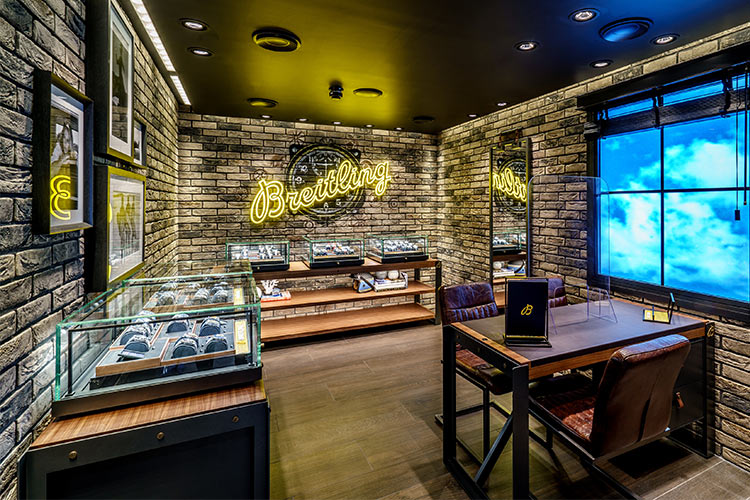 Find the perfect Breitling watch with Beaverbrooks today
Finding your dream Breitling watch can seem complicated, but we're on hand to give you all the advice and information you need to find one that's right for you. With a range of Breitling watches to choose from, enter the world of luxury timepieces and find your new favourite watch at Beaverbrooks.
Shop Breitling Watches
Meet Breitling's Brand Ambassadors
Meet the ambassadors that put their timekeeping into the hands of Breitling's luxury watches. Sportspeople, actors, and more, these inspirational people rely on their Breitling watch during their day-to-day. Be it training, working hard, or looking sophisticated at an event, you'll catch these brand ambassadors with their Breitling.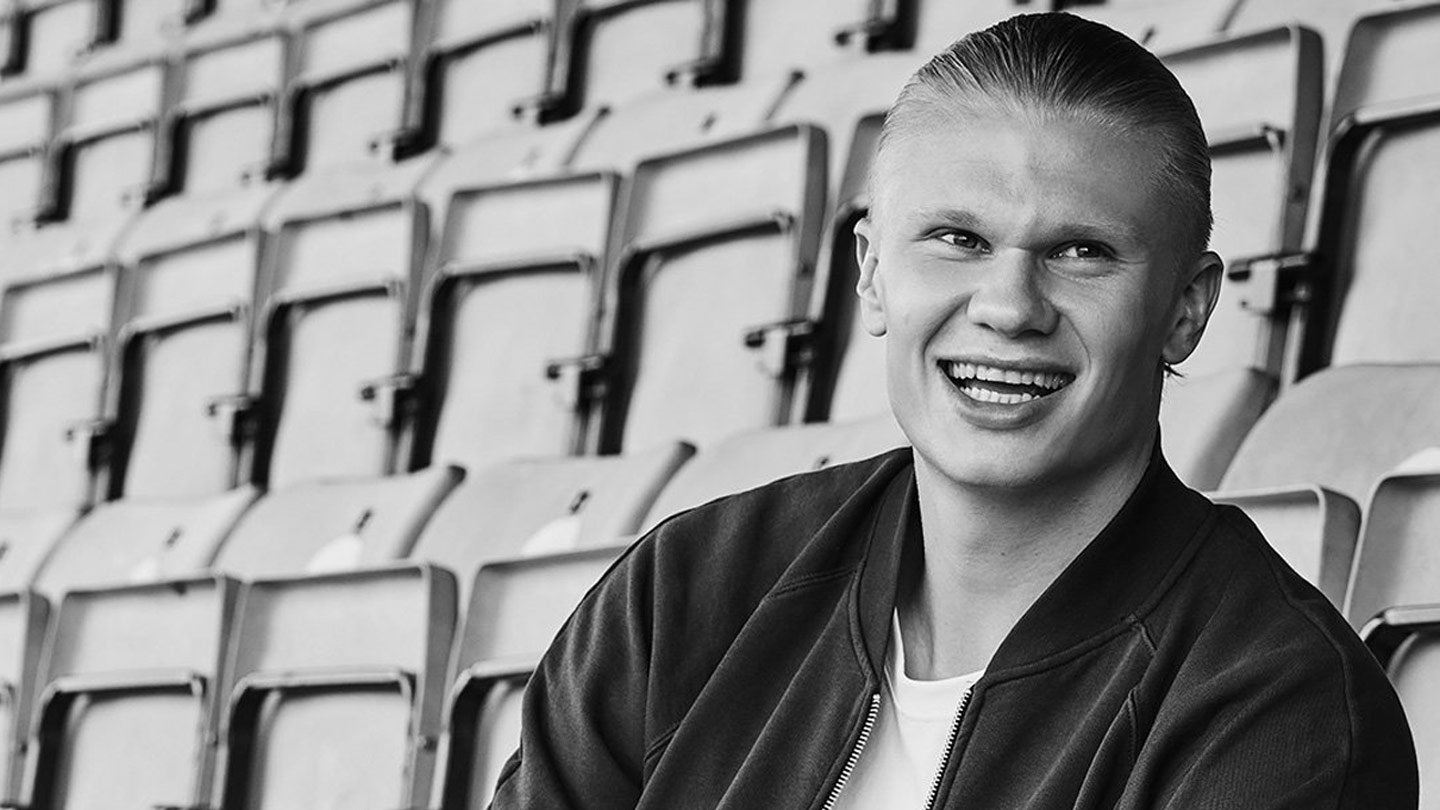 The Manchester City pro footballer Erling Haaland is considered one of the best football players in the world. An 'unstoppable' player that frequently breaks records and impresses with his play, power, and speed, his dedication and authenticity naturally make him an ambassador for Breitling. To support his world-leading football performance, Erling wears a Breitling Chronomat Automatic GMT 40, all-purpose sports watch.
Shop the Watch
A member of the Breitling's Spotlight Squad, Charlize Theron is an actress, director, and philanthropist. Firstly making her mark as an internationally known actress, Charlize has defied boundaries, challenged stereotypes, and has even founded a charity throughout the duration of her career. A role model to many, Charlize wears a Breitling Chronomat Automatic 36, an elegant timepiece for the Breitling ambassador.
Shop the Watch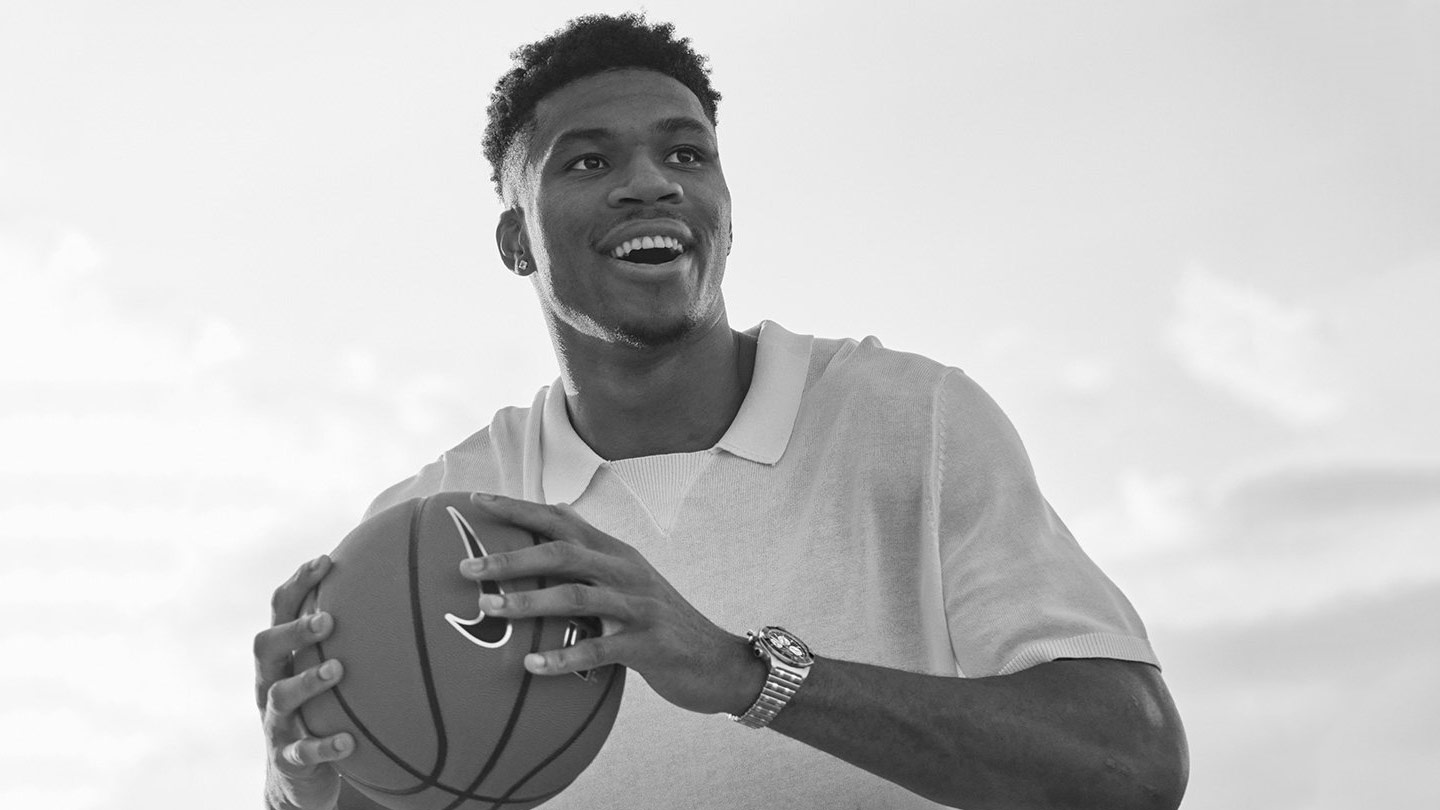 A pro-basketball player from Athens, Giannis Antetokounmpo was drafted to the NBA as a teenager after his exceptional play in the Greek leagues. Since joining the NBA in 2013, Giannis has achieved many career milestones, and also lead the Milwaukee Bucks to win their first title in 50 years. The committed and inspirational basketball player wears a Breitling Super Chronomat B01 44, a luxury sports watch that doesn't compromise on sophisticated style.
Shop the Watch