Wedding Ring Buying Guide
Your wedding rings will be an eternal symbol of your love and commitment to one another, so it's very important that you choose a ring that you'll cherish forever. We use our generations of expertise and excellent product knowledge to ensure that your dream wedding ring lasts a lifetime.
Shop all wedding rings
Top Tips For Buying A Wedding Ring
2. Get your ring size right
Find your ring size from the comfort of your own home with these helpful tips on our Ring Size Guide.
3. Choose a style you'll love forever
It's important to choose a ring that suits your style and you know you'll love forever. Book an in-store appointment to find your dream ring.
4. Complement your engagement ring
From the precious metal to the shape, plan your wedding ring around your engagement ring so they sit together beautifully.
Which Wedding Ring Shape?
You'll be wearing your wedding ring for the rest of your life and it needs to feel as good as it looks, which is why all our wedding rings are expertly polished inside and out. There are two different shapes available, so it's about choosing the one that's right for you.
Court-shaped Rings

Court-shaped Rings

A very popular choice for couples, court-shaped wedding rings are rounded inside and out. It's a classic style that ensures a comfortable fit on your wedding ring finger.

Shop Court Shaped Rings

D-shaped Rings

D-shaped Rings

A similar style to court-shaped rings, d-shaped rings also have rounded edges, yet are flat underneath. If you were to look inside the cross section of the ring, you would see a 'D' shape, which gives it its name.

Shop D-Shaped Rings

Shaped Rings

Shaped Rings

This refers to different or fancy-shaped wedding rings. These styles can be perfect if you have a unique engagement ring that needs a slightly curved wedding ring to fit around it, such as a marquise or pear-shaped diamond ring.

Shop Shaped Rings
Whichever shape you go for, it's very important to consider your engagement ring when choosing your wedding ring. You want the two to complement each other and sit next to each other comfortably. It's a good idea to get into store and try on some styles.
FIND YOUR NEAREST STORE
Which Precious Metal?
As old as the earth itself, the rarity of the precious metals used in our wedding bands makes them even more special. We would always recommend that you go for the same precious metal as your engagement ring. As for your loved one, whether they opt for matching metals or different is completely up to them.
Which Wedding Ring Style?
The wedding ring you choose should be timeless with a style you know you'll love forever. We select our wedding rings to perfectly complement our stunning collection of engagement rings and with classic plain bands to dazzling eternity wedding rings, there are so many different styles for both men and women. Choose one that reflects you and your loved one's personality perfectly and will be the most wonderful memory of your special day.
Eternity Wedding Rings

Eternity
Wedding Rings

An eternity ring is a truly romantic way to signify your love. Dazzling diamonds that are all perfectly matched encircle the ring continuously, representing the never-ending bond between you and your loved one. This style looks beautiful next to a solitaire ring, adding extra sparkle.

Shop eternity rings

Half Eternity Rings

Half Eternity
Wedding Rings

Half eternity rings have diamonds that cover just half of the wedding ring. This is the perfect choice for someone that wants a touch of sparkle, but doesn't want diamonds all the way around.

Shop half eternity rings

Plain Band Wedding Rings

Plain Band
Wedding Rings

Classic and timeless, plain band wedding rings are loved and have been for many years for their simplicity. All that's left to decide is - polished finish or finely-brushed finish? If you want something understated, then this sleek style could be the perfect choice.

Shop plain band wedding rings
Matching Sets
Designed to be together, discover our beautiful range of Diamonds & Silhouettes. Consisting of stunning platinum diamond rings that fit inside the matching silhouette wedding rings, these rings create the most breathtaking sparkle.
Shop Diamonds & Silhouettes
Your Budget
Whatever your budget, we have wedding rings to suit everyone. Before buying your rings, it's important to sit down together and decide what you'd like to spend on your rings.
Our New Favourites
We have recently added some beautiful new designs to our wedding ring collection and we're completely in love. Discover unique and breathtaking designs with modern shapes and the most intricate detail.
Find Your Perfect Wedding Ring
Whatever you're looking for, find the perfect wedding ring that will be with you always, to have and to hold.
MORE INSPIRATION & ADVICE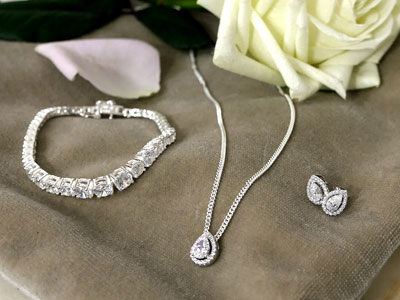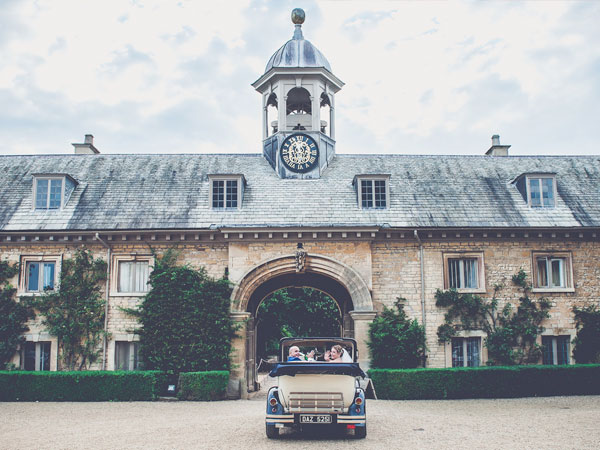 Wedding Spotlight
We absolutely love hearing wedding stories from our lovely customers. Read all about Karen and Jamie's fairy tale day and how they stole our hearts.
Read On The Blog