Wedding ring
buying guide
When it comes to creating Beaverbrooks wedding rings, we look at all the details of our engagement rings to help create the perfect fit, look, and feel for both to sit on your finger. From shapes and styles through to metals and width, this guide takes you through all the details you need to know.
Shop all wedding rings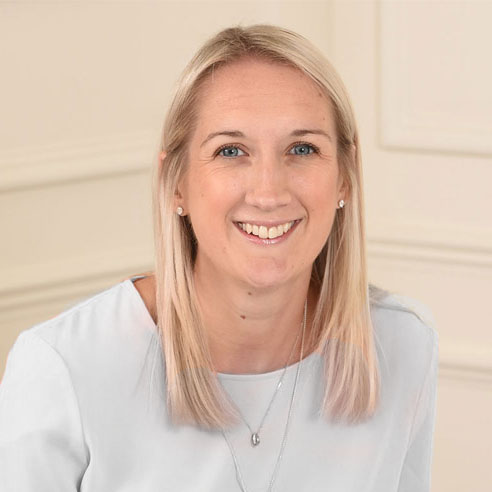 "It's so important that you choose a wedding ring that you'll love forever. With over 100 years of expertise, our in-depth guide will help you find the perfect wedding rings for you and your loved one."
- Lorna, Head of Diamonds and Jewellery
Read Lorna's Bio
Which wedding ring shape & style?
With different shapes and styles of wedding rings to choose from, it's about finding the one that's right for you.
Which
precious

metal?

From gold wedding rings to platinum, the rarity of the precious metals used in our wedding rings makes them even more special.
Discover how to look after your precious metals and gemstones with our
Jewellery Cleaning Guide

.
What
width

of
wedding ring should I buy?

It's a completely personal choice and what suits your style, fingers, or engagement ring best. At Beaverbrooks, our wedding ring widths range from 2mm to 9mm for both him and her.

Shop wedding rings
Top tips for buying a wedding ring
4

Complement your engagement ring
Plan your wedding ring around your engagement ring so they sit together perfectly. All of our engagement rings are designed with our wedding rings in mind for the perfect wed-fit.
1

Decide your
budget
Sit down and decide together what you'd like to spend. We have wedding rings to suit every budget.
2

Get your ring
size right
Find your ring size from the comfort of your own home with these helpful tips on our Ring Size Guide.
3

Choose a style you'll love forever
From diamond set to shaped rings, use this Wedding Ring Guide to help you find a ring you'll cherish forever.
Wedding ring traditions
With so many myths and traditions around buying wedding rings, we're here to help you with what matters when choosing your wedding rings.
How much should you spend on your wedding ring?

When it comes to how much you should spend on your wedding ring, there aren't any official rules. We would however always recommend going for the same metal as your engagement ring to help avoid any tarnish, so it's important to keep this in mind.

Which finger is your wedding ring finger?

In the UK, it's traditional to wear your wedding ring on the third finger of your left hand, as this is the vein that's closest to your heart. Find the perfect size to fit your wedding ring finger perfectly with our helpful Ring Size Guide.
Who buys the wedding ring?

The best thing about shopping for wedding rings is that you can choose them together without worrying about the pressure of surprise. One romantic tradition is for you to buy your partner's wedding ring, whilst your partner pays for yours.

Which order do you wear engagement wedding and eternity rings?

Traditionally all rings are worn on the third finger of your left hand. The wedding ring is worn first, so it's the closest ring to your heart, next to the engagement ring with your eternity ring as the third ring.
What does a wedding ring symbolise?
Wedding rings symbolise a special bond between two people. A circle with no beginning or end, the shape of a wedding ring represents the eternal commitment, love and faithfulness a couple holds for one another. They are also a way to publicly profess pride and fidelity to your marriage.
Wedding rings are still as important as they were centuries ago. They can be traced back to ancient Egyptian times where they used to be woven from reeds and were worn as a promise of forever love. It wasn't long before these special rings became more elaborate, made from various metals such as iron, gold and silver, and engraved with personal messages.