TUDOR Watches
Enter the world of micro-precision with TUDOR watches. Founded in 1926 by Hans Wilsdorf, the founder of Rolex, you can expect unparalleled robust Swiss craftsmanship.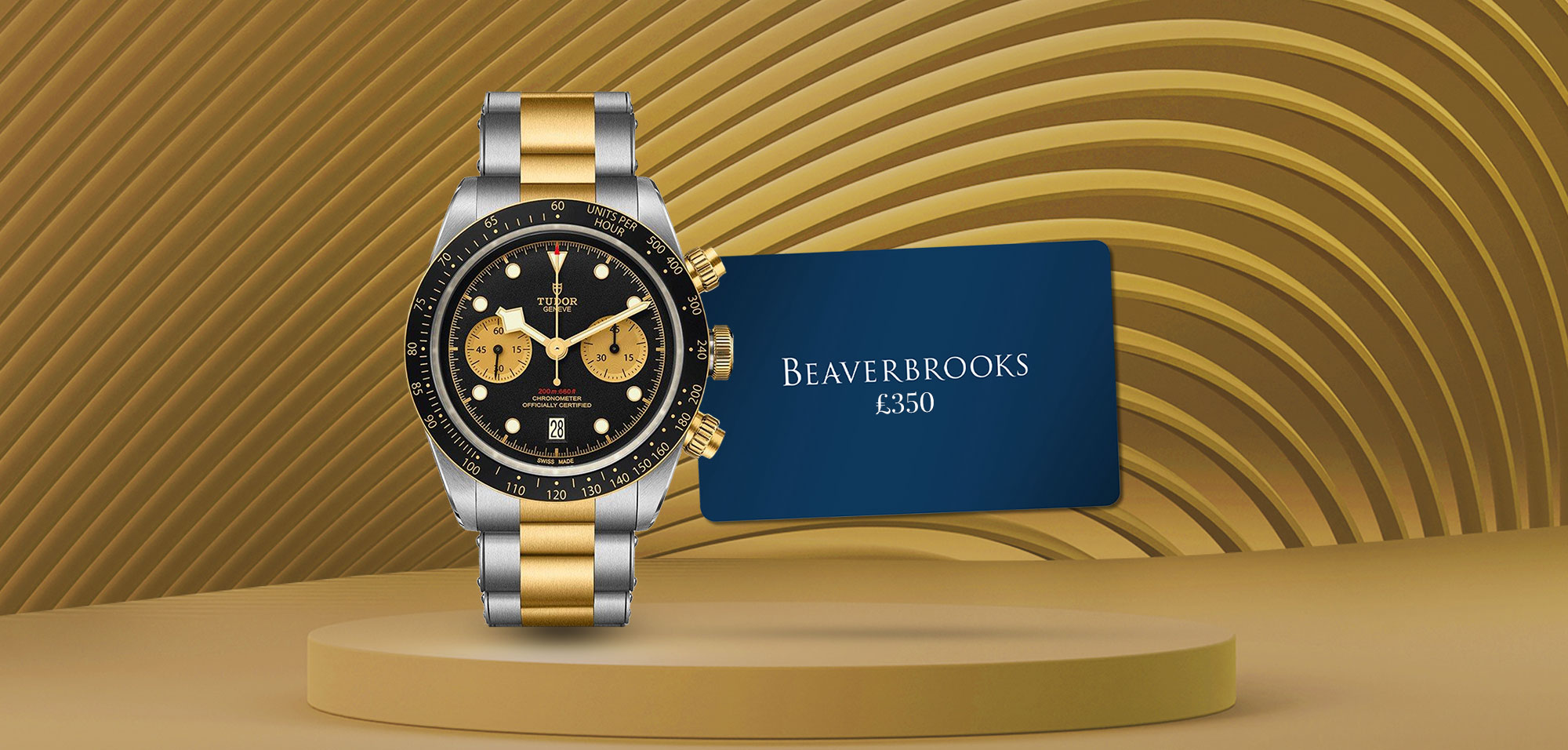 Receive a free gift card worth up to £350 when you purchase a Tudor watch
For TUDOR watch purchases, get an extra wow with an instantly redeemable gift card*.
Spend £1,000 - £1,999 and get a £150 gift card, spend £2,000 - £4,999 for a £250 gift card, or spend over £5,000 and get a £350 gift card.
TUDOR Bestsellers
You'll find TUDOR watches available to buy from a variety of sought-after collections, including the popular TUDOR Black Bay Fifty-Eight Automatic Chronometer. These popular options embody the quality and reliability that is signature of TUDOR watches.
Popular TUDOR Collections
TUDOR has engineered a versatile collection of timepieces, meaning you'll find a watch that ticks every one of your boxes. Collections like Royal and Pelagos are renowned for their meticulous attention to detail and sleek designs. Browse our range of popular TUDOR collections to find your perfect match.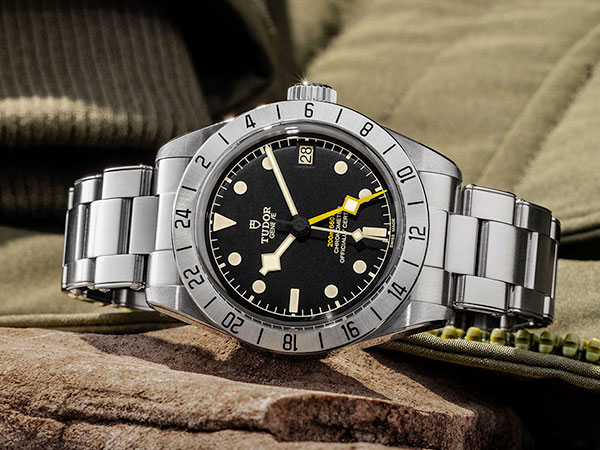 With distinctive design features such as "snowflake hands" and a redesigned winding crown to maximise grip, the TUDOR Black Bay is a tool-watch for your every adventure.
Shop Now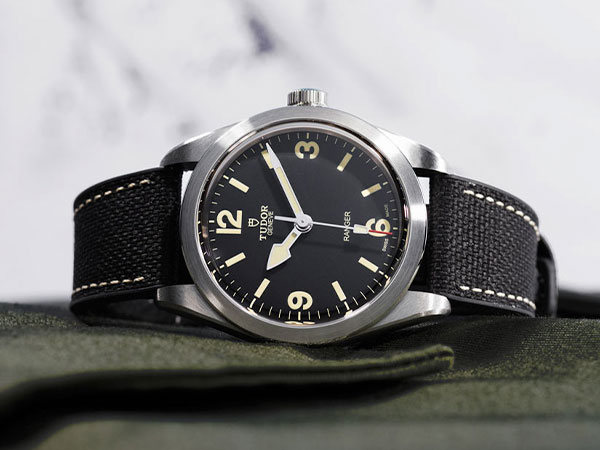 Paying homage to the British North Greenland Exhibition which set out 70 years ago, the TUDOR Ranger showcases ground-breaking technology that reflects the 1960s watch.
Shop Now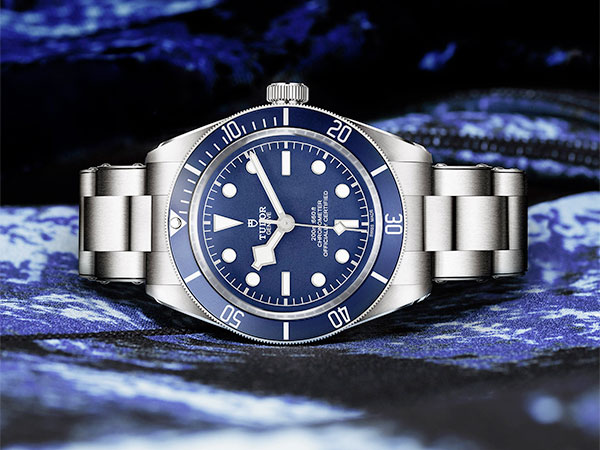 Showcasing a striking all-blue aesthetic, the TUDOR Black Bay Fifty-Eight Navy Blue boasts a smaller and slimmer case size than other iconic Black Bay watches.
Shop Now
Featured TUDOR Collection

TUDOR Black Bay Chrono
The TUDOR Black Bay Chrono celebrates 50 years of TUDOR chronographs, boasting a reworked case and contrasting sub-counters while remaining faithful to the iconic Black Bay watch aesthetic.
Why Choose Beaverbrooks?
We're here to give you all the information and advice you need to find the TUDOR watch that's perfect for you. With so many iconic TUDOR watches to choose from, enter the world of luxury timepieces and find your new dream watch at Beaverbrooks.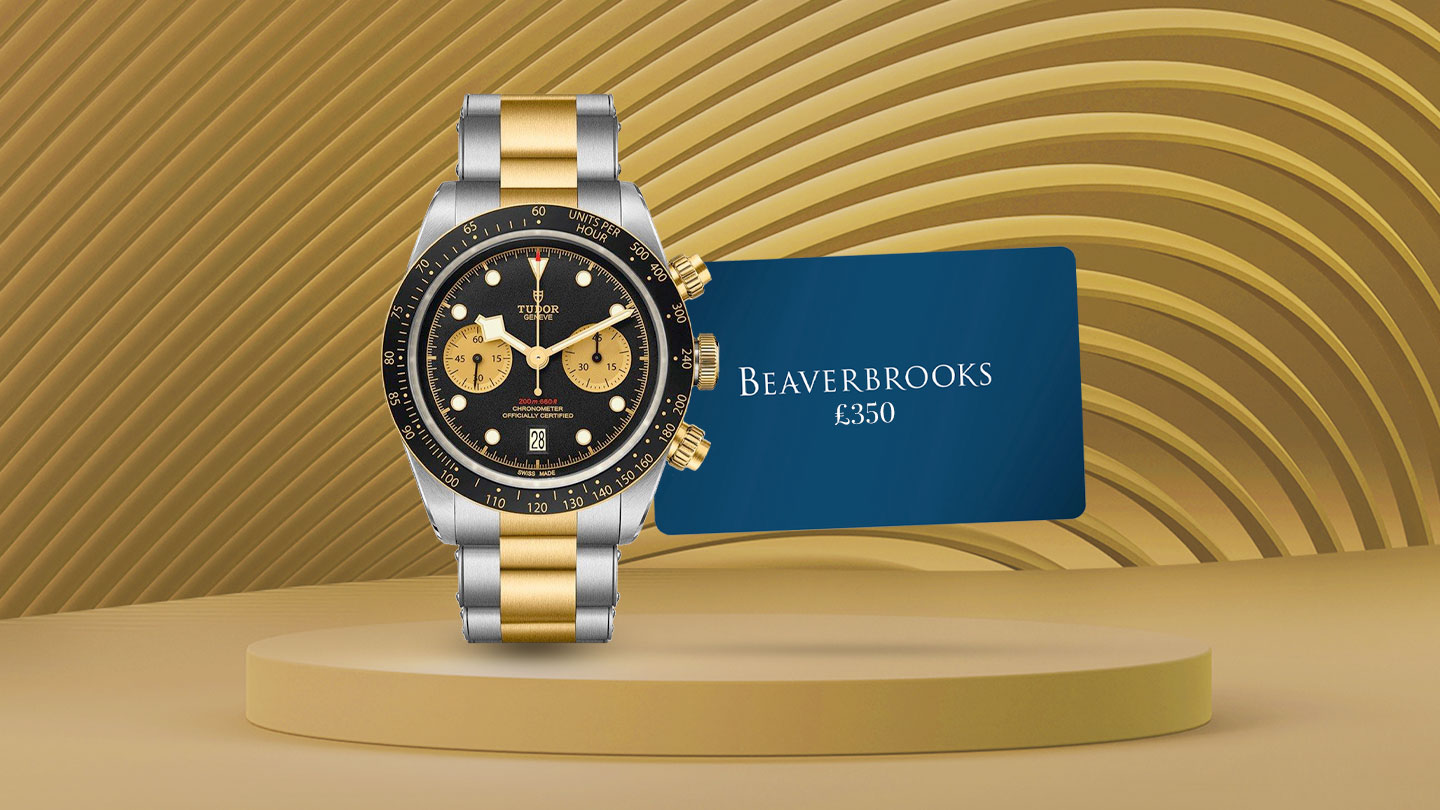 Free Gift With Purchase
For TUDOR watch purchases, get an extra wow with an instantly redeemable gift card*.
Spend £1,000 - £1,999 and get a £150 gift card, spend £2,000 - £4,999 for a £250 gift card, or spend over £5,000 and get a £350 gift card.
Find Out More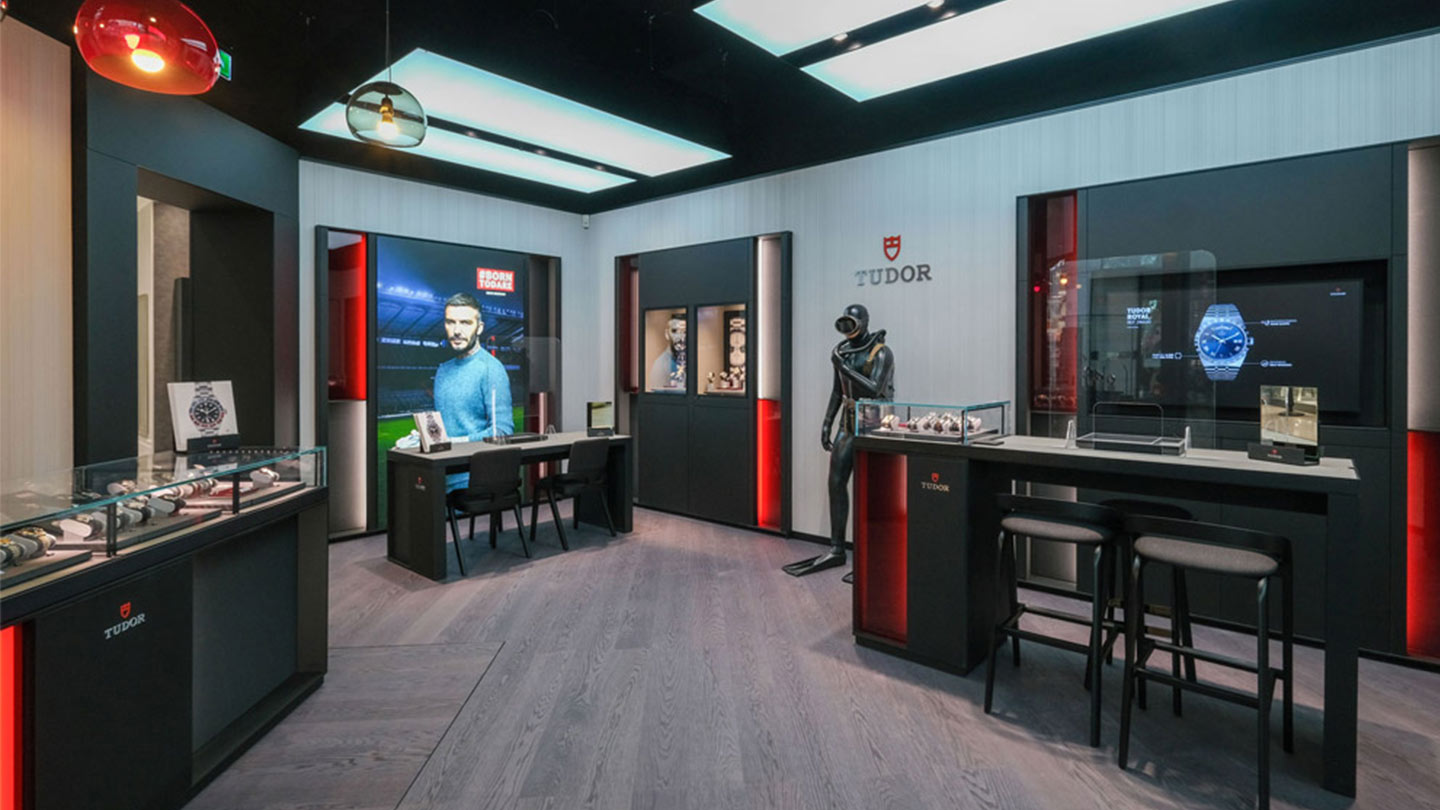 Shop In-Store
Find your nearest official TUDOR stockist to explore the iconic collections and get the best selection of these premium watches. Come and see our stunning TUDOR Boutique in Meadowhall, Sheffield - the first TUDOR store outside of London, featuring the Boutique-only exclusive, TUDOR Black Bay Fifty-Eight Bronze watch.
Interest Free Credit
With up to 4 years interest free credit, shop TUDOR watches from as little as £33.75 per month.
Shop Now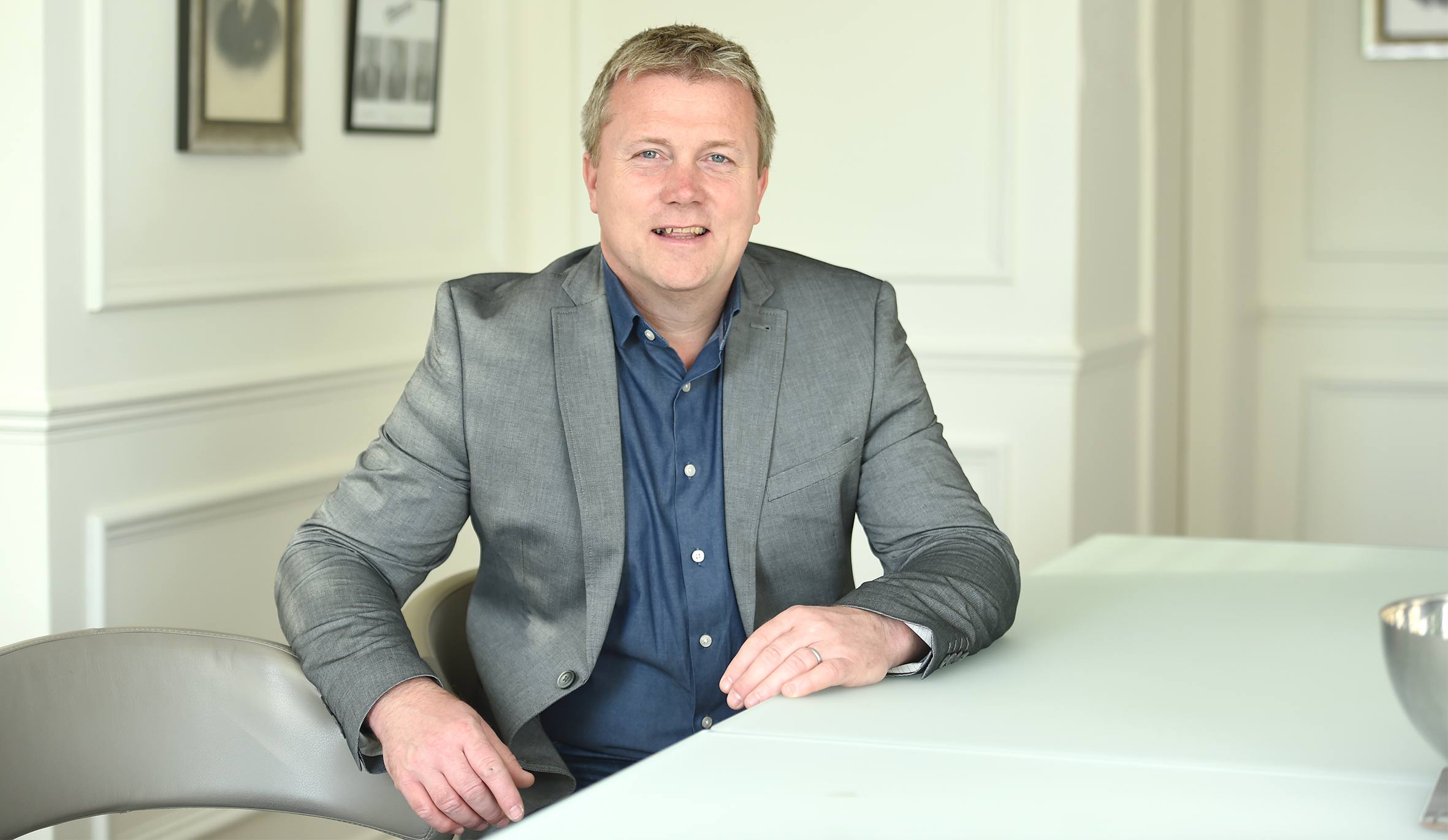 Experts in luxury watches
"With a proud history and reputation among the best timepieces in the industry, your TUDOR watch ensures timeless style and robust performance. Boasting exceptional materials and durability, these precision mechanisms will withstand the rigours of time."
- Bruce, Head of Luxury Brands.
Why Choose A TUDOR Watch?
All TUDOR watches are 100% Swiss Made. This means everything has been meticulously engineered in Switzerland, from the movement, manufacturing and casing to the final inspections. Find out more about what makes a Swiss watch in our guide.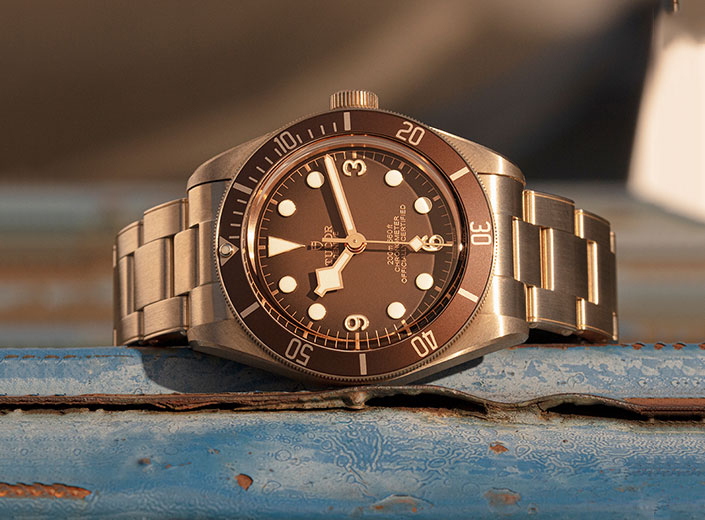 TUDOR benefits from Rolex's watchmaking know-how, infrastructure and approach to quality. These watches use Rolex's superior processes and approach to quality for a compelling and innovative timepiece that's much more attainable.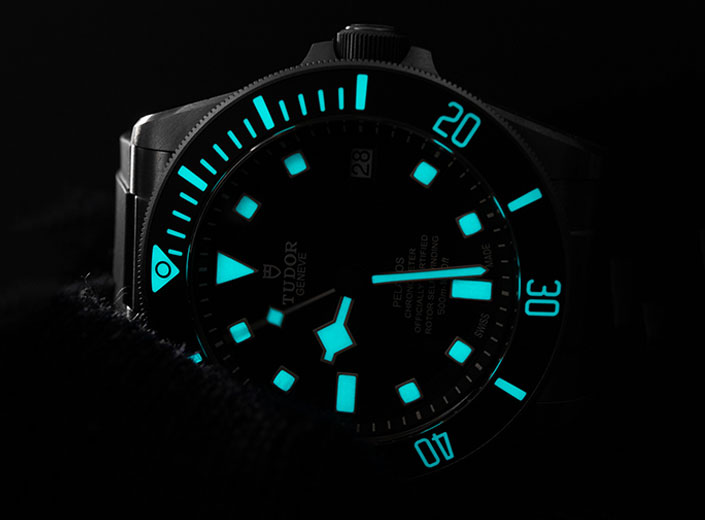 TUDOR boasts its own in-house movement, certified by the Swiss Official Chronometer Testing Institute (COSC). This means each timepiece undergoes a rigorous series of quality controls and tests to ensure the highest precision and quality possible. Your TUDOR watch promises both mechanical excellence and enduring sophistication for the years to come.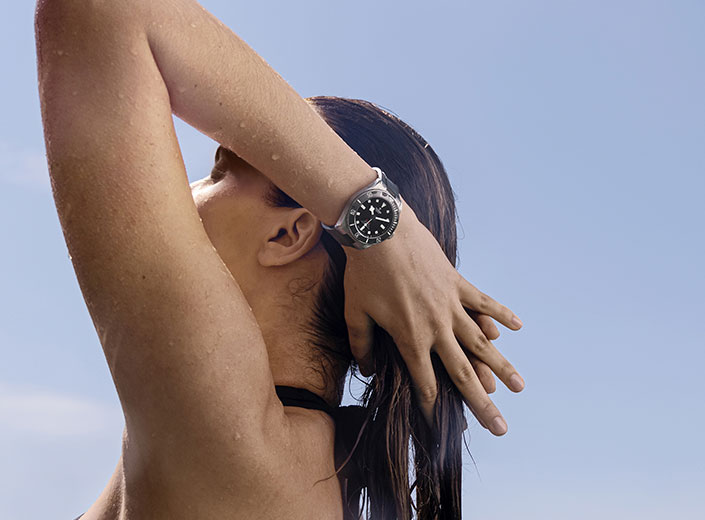 Fit for purpose, TUDOR creates timepieces that are heavily inspired by vintage models from its early pioneering days. Whatever the adventure, whether it be on land, sea or in the air, TUDOR watches will accompany you along the way.
They have a distinctive retro-chic style and offer outstanding quality and value no matter the occasion. From underwater adventures to office attire, there's a TUDOR watch for everyone.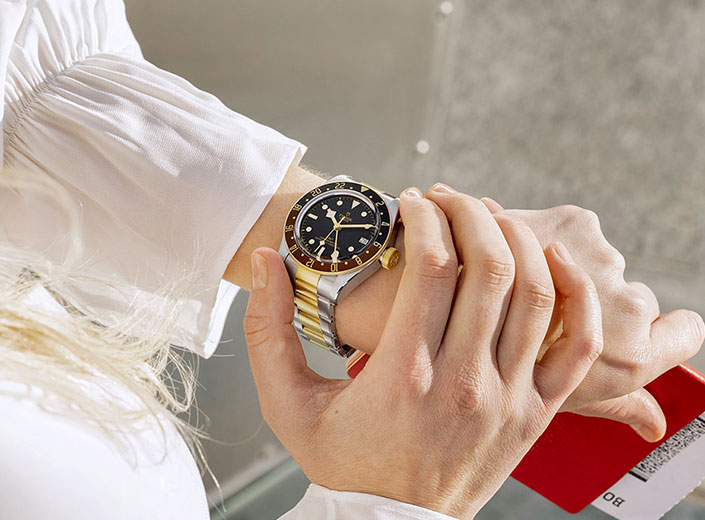 TUDOR FAQs
TUDOR watches are a perfect choice of wristwear for the bold and adventurous but, with so much choice, you may have some queries as you hunt for the perfect one. We've put together the following answers to common TUDOR queries. If your question doesn't feature here, get in touch with our Customer Services & Sales Team.
Discover more from TUDOR
on the blog
Got your eye on the perfect TUDOR watch? Or maybe you want to know more about the timepiece you already own? You're in the right place. Here, you'll find useful information and guides on everything from which watch to buy and the wonders of the new TUDOR timepieces to watch maintenance and cleaning.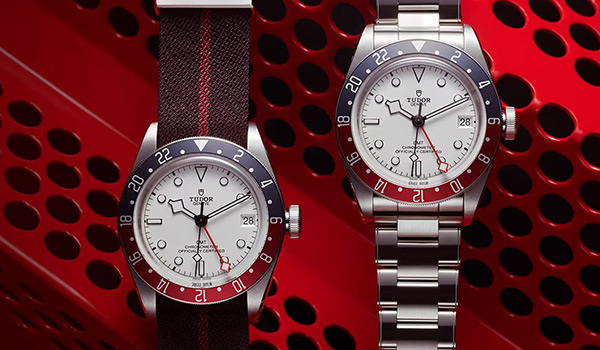 Watches & Wonders 2023 | New TUDOR Watches
With new additions to their iconic  Black Bay &  Royal collections, TUDOR have taken inspiration from their previous watch collections and given them a contemporary spin.
READ ON THE BLOG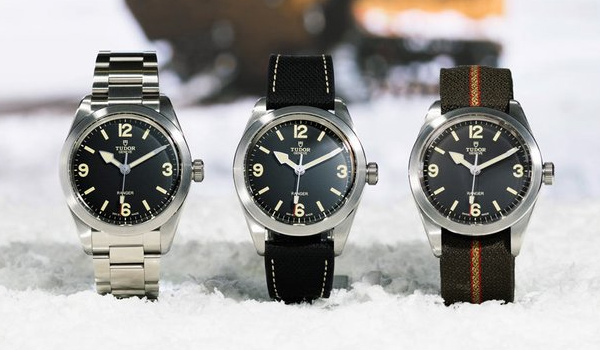 A Guide To Buying A TUDOR Watch
This guide will take you through the different TUDOR models and collections to help you decide which one's your dream watch.
READ ON THE BLOG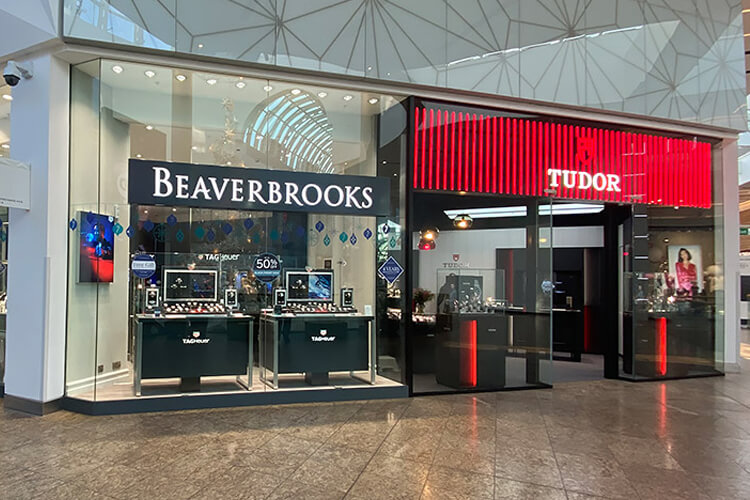 Be daring with a TUDOR watch
from Beaverbrooks
We're here to help you find the TUDOR watch that's perfect for you. If you have any questions about the timepieces in our collection, get in touch. You can talk to our experts via live chat or visit us in person at one of our TUDOR stockists around the UK.
Shop TUDOR Watches
TUDOR Ambassadors | Born To Dare
Meet TUDOR's Brand Ambassadors
TUDOR watches are for those who are born to dare and the maison's brand ambassadors personify this spirit perfectly. Each ambassador has been chosen for their ability to push limits and reach for the unknown, reflecting the essence of every TUDOR timepiece, old and new.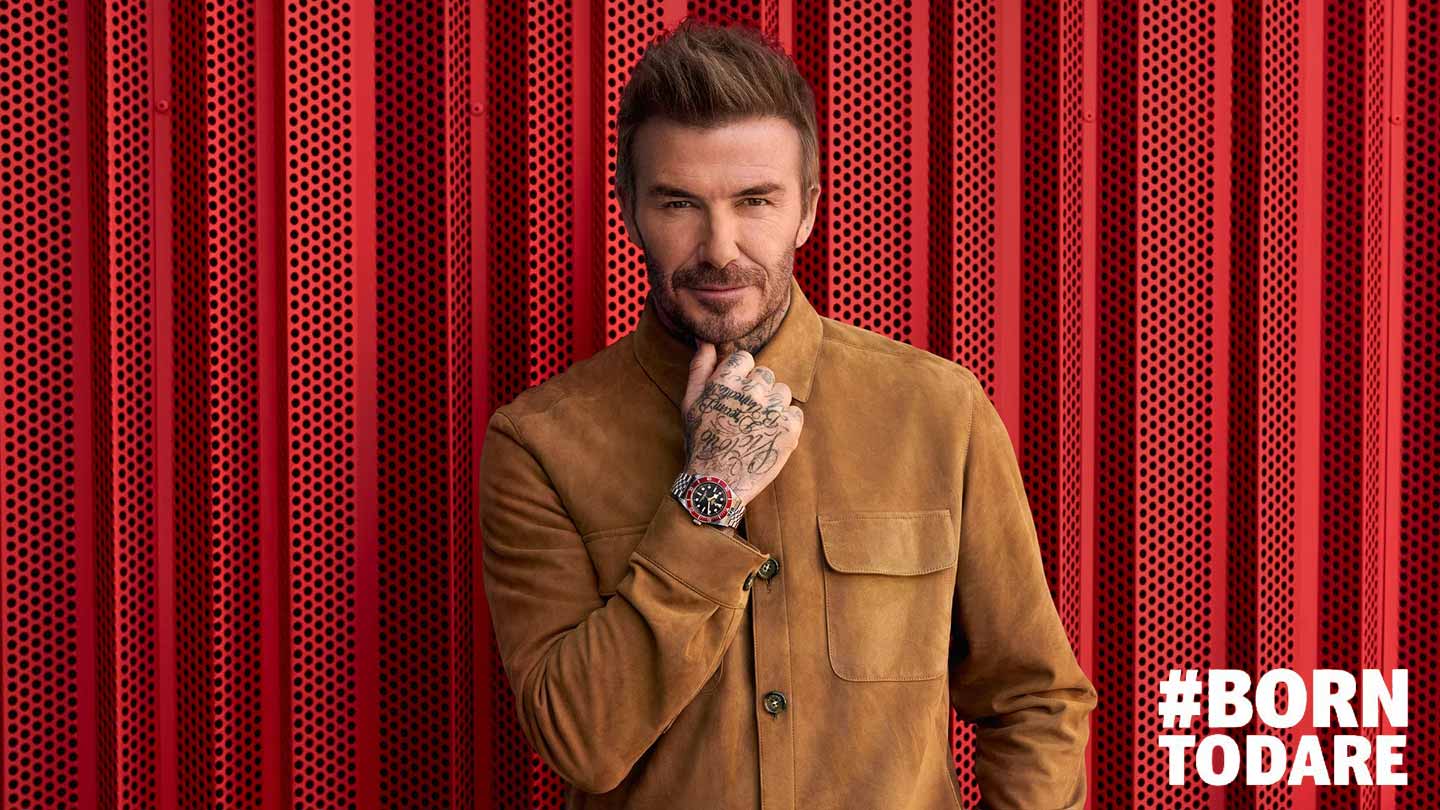 Celebrating the #BornToDare spirit of TUDOR watches, David Beckham joins world champion free diver Morgan Bourc'his in the ocean for his first-ever free dive in open water.
David Beckham wears the Black Bay Bronze, a divers' timepiece that's inspired by the brand's naval heritage.
View the Watch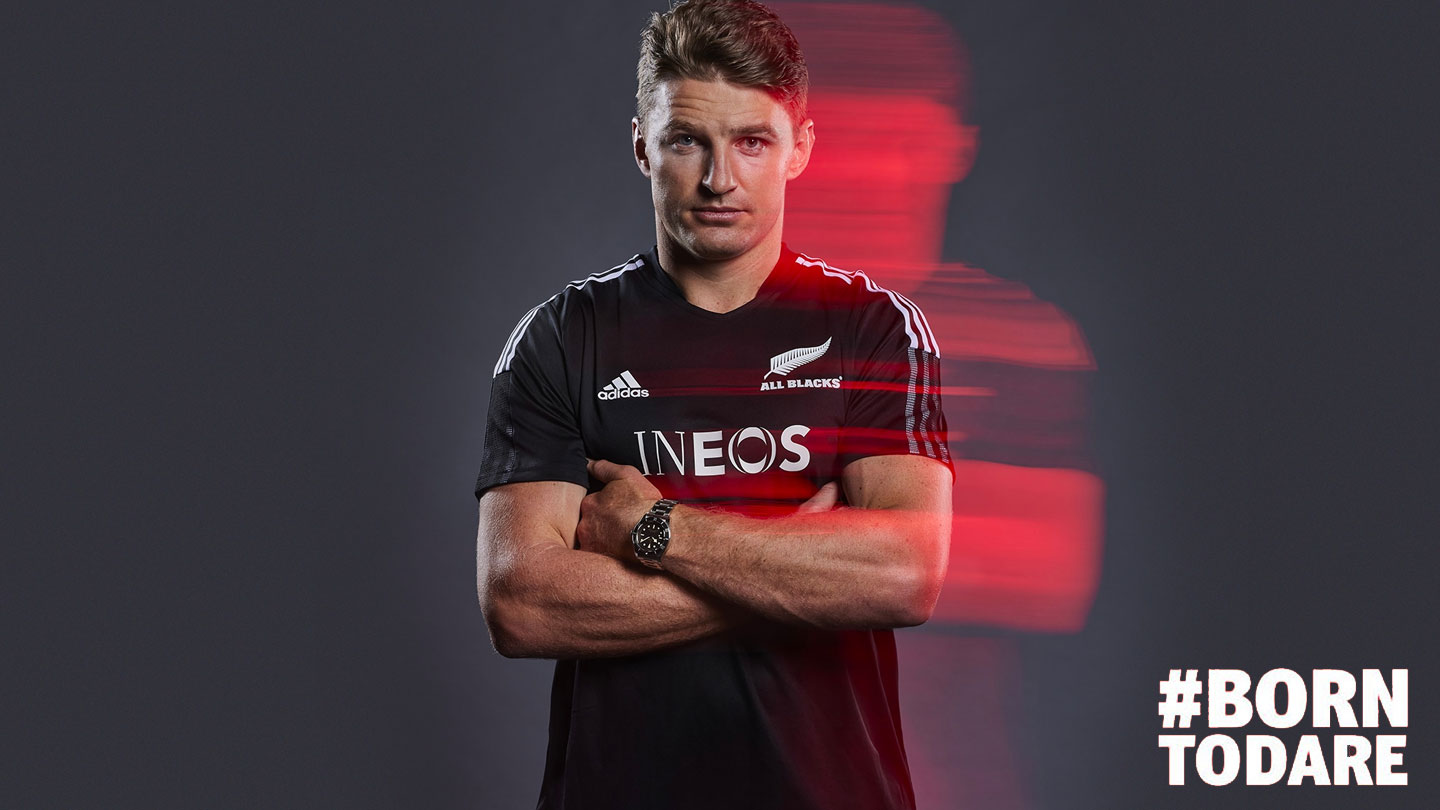 Elected the world's best rugby player in both 2016 and 2017, Beauden Barrett's style on the rugby pitch matches perfectly with the TUDOR ethos. Daring and decisive, Beauden Barrett wears the TUDOR Black Bay Dark, a vintage-inspired all-black leather and steel watch that perfectly matches the All Black team colours.
View the Watch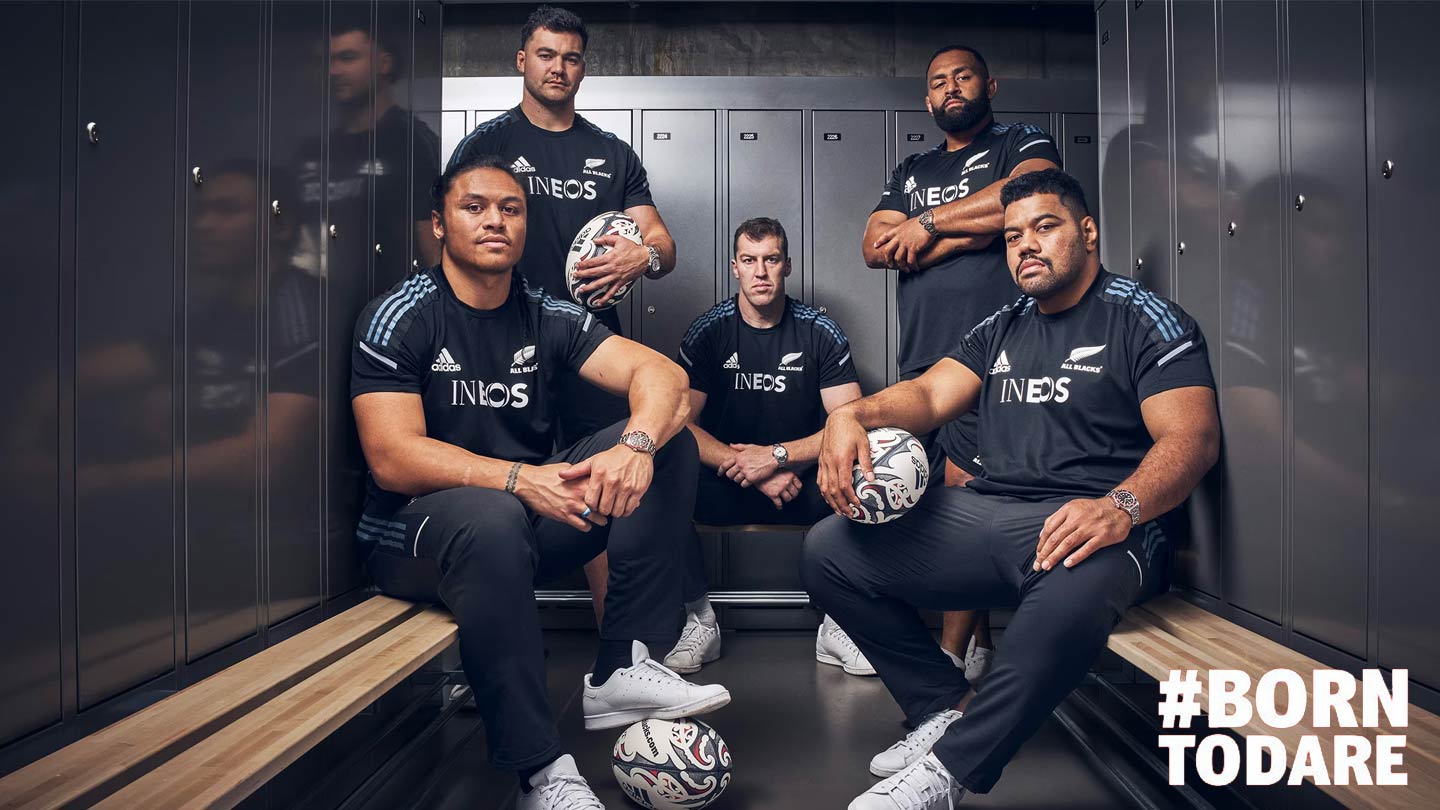 The most successful international rugby team of all time, the All Blacks have a daring vision of the sport and enduring values of humility and team spirit.
The All Blacks wear the Black Bay Dark. This vintage black steel TUDOR watch is bold and sleek, making the perfect statement with the All Black team colours.
View the Watch