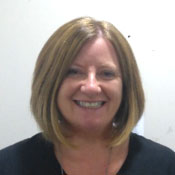 Lisa Nash PJ Dip
Branch Manager
After over 20 years with Beaverbrooks, I am still learning and developing every day and loving it. I feel challenged, fulfilled and motivated to make every experience special for my customers and my team.
I joined as a Sales Consultant in Warrington, and progressed onto the Management Development Programme (MDP) after 18 months, then spent four years as an Assistant Manager in Birkenhead and Trafford. In 2001 I was offered the chance to open our brand new Peterborough store as Manager, with a whole new team to train and develop. This was a very exciting opportunity!
I then moved to my current store Reading in 2004 and I love it – it's exciting, fast paced and never stands still. We are always learning about new brands and discussing as a team how to develop our customer experience - we all make a difference at Beaverbrooks.
Undoubtedly, I am very proud of seeing people I've helped to develop become managers themselves and go on to have great success. I see this as the most important responsibility I am accountable for. Who knows, the next success story could be you!