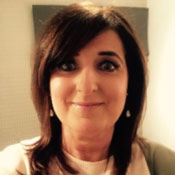 Denise Mitchell PJ Dip
Head of Learning & Development and and Customer Service
Hi, I'm Denise and I'm beyond proud to have been working for our amazing company for over 30 years. I love it even more each year, and because I love what I do it feels like five minutes since I started! (Clearly it's not!)
I was on a YTS (Youth Training Scheme) when I started in our Manchester Arndale store back in 1983 and I have since worked in seven of our stores over the years. After 22 years in-store, the job of training manager came up - I applied and got the job in March 2005.
I was asked to set up our Customer Service team in 2010 and still kept a hand in the training side too. I recently took over the role of Head of L&D department and am hoping to continue to make a difference to my colleagues and customers on a daily basis.
This is a fabulous place to work, I have had so much investment in my personal development which helps me do a better job and be a better person.
I would recommend any of my friends and family to work for Beaverbrooks and would recommend it if you want to work hard, enjoy what you do and make a difference to others, it's the best place to be!