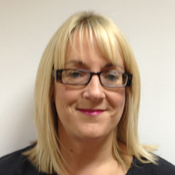 Sherena Beddows PJ Dip
Operations Manager
I joined our Company back in 1989 at the tender age of 16 and I'm still loving every day of at Beaverbrooks. Beaverbrooks is a fun place to work and is totally committed to Enriching Lives by creating World Class Customer Experiences and treating people right.
Beaverbrooks actively encourage their people to learn and progress by providing the support and training to develop not only your work skills but also life skills, I've become a trained First Aider, attended numerous management, leadership and NLP courses.
During my time with the Company I have had the opportunity to work within a number of different departments which has been a fantastic journey and experience. I have gained a nationally recognised diploma in Retail Jewellery, became part of the Office Induction Team and have made and developed excellent relationships with many Customers and Suppliers alike and have worked my way up to the position of Manager of the Operations Team.
The Operations team is a very varied department and is primarily responsible for Health & Safety, In-coming Post, Packaging and Stationary and Insurance. I am lucky to work with a team of 4 dedicated and commited colleagues and owing to the variety of tasks we are responsible for, each day is different and each day gives us a different challenge and opportunity to work with which I love.
If you want to work for a Company who are passionate about their customers, their product and their people then Beaverbrooks is the right place for you.