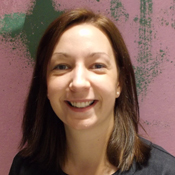 Sara Dawkins PJ Dip
Recruitment & Training Manager
As a proud Recruitment & Training Manager of the South West region at Beaverbrooks, I can truly say it's the people who make my role a dream job. Every day I get to work with and support passionate, driven and caring teams, where we have the privilege of searching for the perfect match between a person and our company. At Beaverbrooks, everyone is so passionate to really help customers whilst also enjoying the challenge of achieving a sales target.
I began my career at Beaverbrooks in 2011 as a Sales Consultant in Cardiff. I quickly realised how fortunate I was to have joined a really special company that would change my life and my future. It's really important that I pursue my career in an establishment that shares the same purpose and core values as me, which is what made Beaverbooks capture my heart. After seven months I was promoted to a Supervisor at Cribbs Causeway and at the same time I started a Management Development Programme (MDP), an internal programme designed to prepare me to become a Manager. The training supported me to excel and develop into an Assistant Manager 10 months later. Having access and opportunity to quality and continuous training has played a key role in my progression. Being able to share this knowledge and facilitate learning to develop is the most rewarding for me, which is why I progressed into my current role.
Being happy at work is really important to me, and I take real pleasure when introducing, training and watching each individual develop with us in an environment where they have an opportunity to flourish!
If you want to spend your career having fun, working hard (because you want to!), getting recognition for what you do and support to be even better, then Beaverbrooks is the right place for you. I wish you the best of luck and might even see you soon!