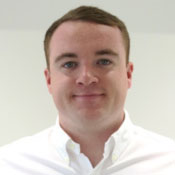 John Winthrop PJ Dip
Repairs Department Team Member
My Beaverbrooks journey started at the age of 15 in 2009 when I did my work experience from High school, from that moment I knew that I wanted to work within Beaverbrooks. Doing my work experience at Beaverbrooks gave me an insight into how each department worked. In the following years while I was still at school I worked part time in the school holidays. I worked on many departments including replenishment, website and specials.
In April 2011 at the age of 17 a full time job came available in the repair department and with my previous experience on the department with work experience I knew this was the job for me, I applied for the job and was successful with my application. Since joining the department I have never looked back and have enjoyed every minute of it. Since I started Beaverbrooks have encouraged me to learn and further my knowledge of the business and also the Jewellery trade, I passed my Jet 1 in 2013 and then I received a diploma with Jet 2 in 2015. I have also had the chance to visit many different Companies which include watch houses such as Tag Heuer and Zenith which was a good insight into the whole process of manufacturing a watch and how they work as a company, I have also visited Jewellery manufacturers to see the process of manufacturing an item of jewellery which has also improved my knowledge of the trade.
I would recommend working in our business to anyone that loves a challenge, having fun, working in a family run business and also a company that has strong and sound morals. Everyone works hard and enjoys what they do.
Beaverbrooks is also very strong on Charity work and giving to the local community. I have played in charity football matches. Beaverbrooks also gives you the opportunity to have two charity days' a year which you can use to help or support any charity that you are passionate about.