Over 100 Years Of Enriching Lives
Our purpose is to enrich lives, which simply means making a positive difference to the world we live in
"One of the ways we enrich lives is through our charity work. We are very proud to be able to support over 250 charities every year and to give our people the opportunity to support the causes close to their hearts."
– Anna Blackburn, Managing Director and Mark Adlestone, Chairman
We're very proud to say that since the year 2000 we have donated over £21 million to over 750 charities.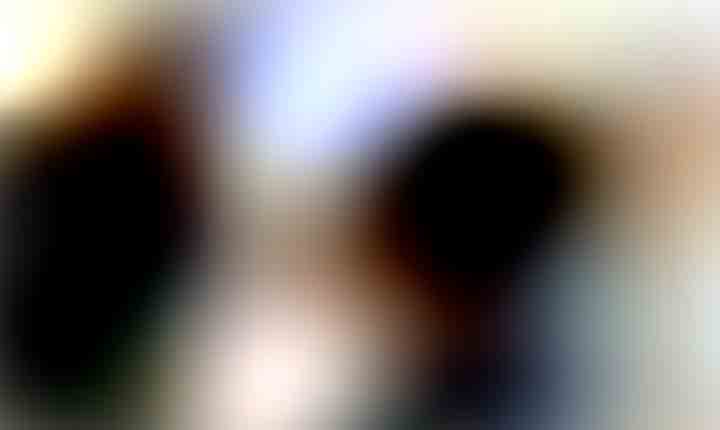 Every year, our people support over 250 charities
Our colleagues are also given company time – two days per year - to volunteer in their own local communities and help a charity of their choice.
Last year our colleagues raised over £45,000 for charity and we match funded every single penny! All of our teams are also given a donation of £100 to give to a local charity of their choice every single year.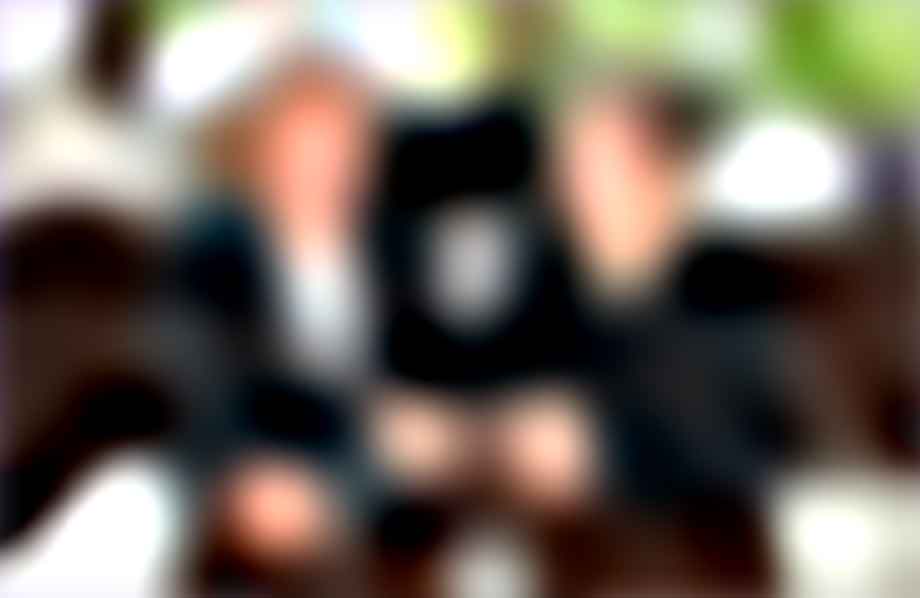 Over 45% of Beaverbrooks colleagues donate to charities through Payroll Giving
We are delighted to have been awarded the 'Diamond Quality Award' for the fourth year running, which recognises companies that have more than 30% of their people giving to charity through their pay.
This is the 10th consecutive year we've been recognised for our Payroll Giving. 46% of Beaverbrooks colleagues give to charities closest to their hearts every month straight from their pay – the national average is 6%, so we're extremely proud of our people!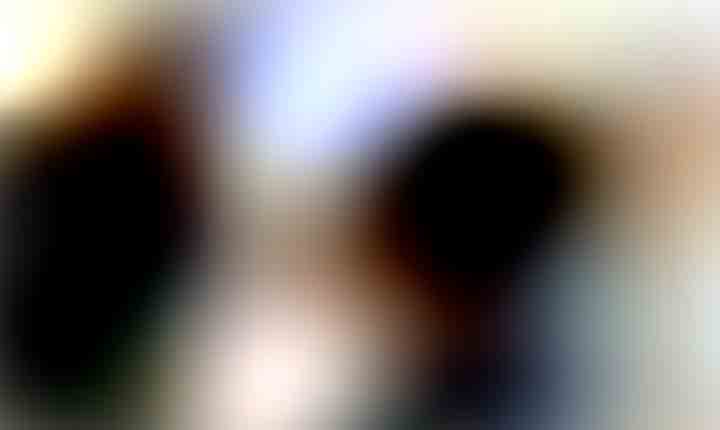 We won Best Community Retailer at Retail Week Awards
In recognition of our outstanding work in the community, we were awarded 'Best Community Retailer' at Retail Week Awards this year.
Discover More Awards
Celebrating our charity work
"As Charity Manager here at Beaverbrooks, I am extremely proud of how our people give back, spread awareness and help the many causes we believe in. Our colleagues enrich lives in so many ways through their volunteering, their fundraising, their payroll giving and their real passion to help others.
We support hundreds of charities throughout the UK and ensure colleagues have the opportunity to make a real difference in their own communities. We feel privileged and humbled to work with some truly wonderful charities who deserve praise for the work they do and their significance in our daily lives."
Susie Nicholas, Charity Manager
Donate your unwanted jewellery and help support Heart Research UK.
Find out more here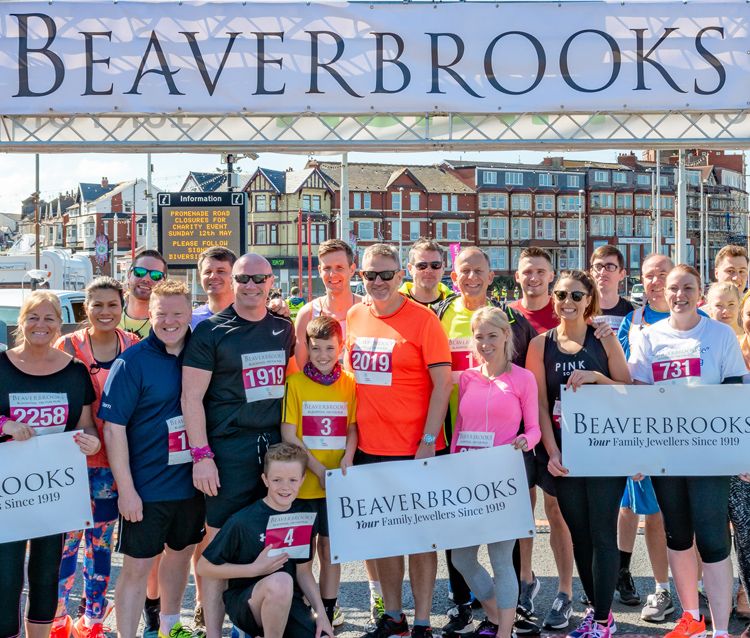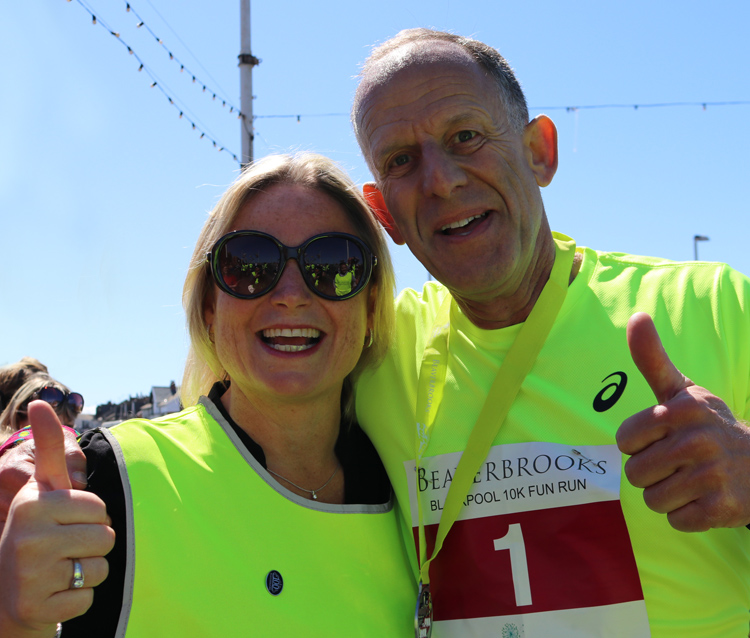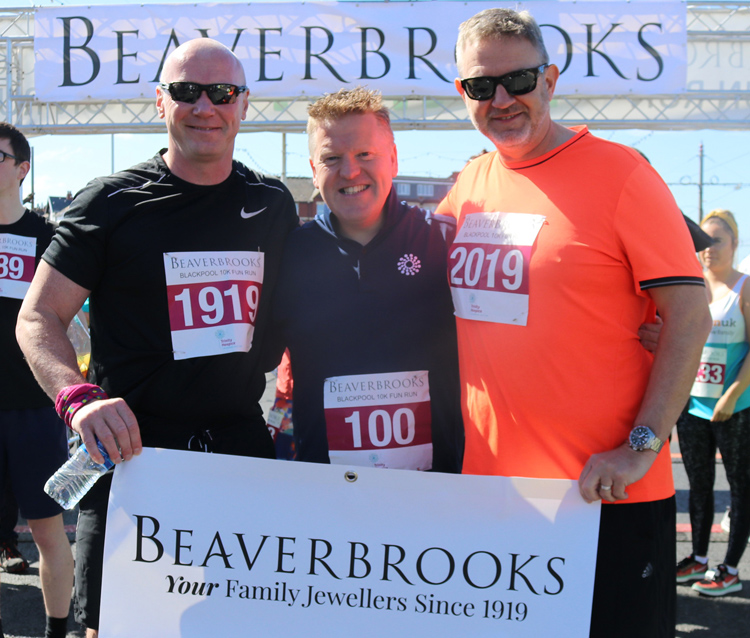 We proudly sponsor the Beaverbrooks Blackpool 10K Fun Run each May.
Our former chairman, Andrew Brown MBE, was part of the committee which founded the first Blackpool Fun Run in 1983 and we've been actively involved ever since. Beaverbrooks have sponsored the event since 1995 and it has raised millions of pounds for Trinity Hospice in Blackpool and many other charities.
In the year 2000, we set up our very own charity The Beaverbrooks Charitable Trust. We donate 20 percent of post-tax profits to the trust every year.
Testimonials
Don't just take our word for it. Hear from our people
on how they love to make a difference.

Over 100 Years In The Making
Travel back in time and explore our history.
Discover Our History

Your Special Moments
Hear from our customers and colleagues
Your Special Moments