How To Make Christmas Magical For Kids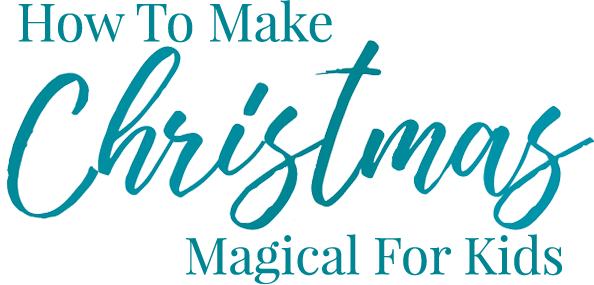 Christmas is the most magical time of year – especially when there are children around. A perfect time for creating family traditions and memories, making Christmas magical is something that will span the generations. These are our top tips to make your children's eyes light up this Christmas.
1
Make an advent calendar
Although chocolate advent calendars are great, you can have loads more fun with advent calendars in the countdown to Christmas. Why not make your own this year and, as well as some special treats, write down a festive family activity for you to do together each day such as making Christmas cookies or watching your favourite Christmas movie.
2
Watch the Christmas lights
being switched on
Wrapping up warm and watching the Christmas lights being switched on is a great way to get into the festive spirit. Make sure you brush up on your Christmas carols before you go and remember, no lip-syncing allowed!
3
Write a letter to Santa
We all remember doing this as kids, as well as the thought and planning that went into choosing what went on the list. Don't forget to tell Santa what good things they've done this year, and get younger children involved by getting them to cut out and stick in pictures of things they like. Just in case you've forgotten, the address is Mr Santa Claus, The North Pole.
4
Grow a candy cane
Choose a small pot and fill it with soil, sugar or pretend snow. Once it's patted down nicely, plant a red and white mint in the middle, sprinkle it with a little bit of magic dust and say a few magic words. It's up to you how fast or slowly your candy cane grows but, once the kids are in bed, remove the red and white mint and replace it with a candy cane which has magically 'grown' in the pot.
5
Take a trip to see Santa
A visit to Santa is probably the most exciting thing to do in the Countdown to Christmas. Make sure the kids write their list before they go to see him and check if you need to book. For those children who are a bit frightened of Santa himself, you can use websites such as Portable North Pole on which you can watch a video message from Santa to your child.
6
Make a magic key
How does Santa get in if there's no chimney? There are plenty of answers to this question, but if you don't have a chimney why not leave Santa a key? Old, ornate keys work best for this – the bigger the better. Decorate your key if you like, attach a note for Santa and then sprinkle it with magic dust before leaving it outside on Christmas Eve.
7
Use a Santa tracker
Waiting for Santa to arrive can make Christmas Eve feel like the longest day ever. Using a Santa tracker such as the NORAD tracker allows over-eager children to see where Santa is and track him on his way to their house. It also has the added benefit of getting them in to bed as Santa approaches the UK.
8
Make a Christmas Eve box
Diffuse a little bit of the anticipation before the big day. Tell the kids that Santa has dropped off a special little present to make sure they're good for the rest of the night. The box could contain a few small treats, a little present, some magic festive PJs to help them sleep all night and a book to read at bedtime. Our favourite has got to be 'The Night Before Christmas'.
9
Plan a snow day
You don't need actual snow for this to work, although we'll keep our fingers crossed, but everyone knows the best thing about snow days (apart from sledging and building snowmen) is getting cosy and watching your favourite Christmas movies. Make sure you have plenty of snacks, build a pillow fort and then snuggle down for some Christmas magic. By the way, changing out of your PJs is not allowed.
10
Leave Santa's footprints
Now that the kids are in bed all that's left for you to do is put the presents under the tree, fill their stockings and munch the mince pie (and the carrot). Although the presents have arrived, seeing Santa's footprints in your lounge is empirical proof he's been and, if you're feeling adventurous, you could even leave some snowy reindeer hoof prints and sleigh tracks on the lawn.
Special Treat For little girls
Treat her to something special she can wear on Christmas day.
Mini B Silver

Bow Pendant

£30
Why not get yourself a treat too and go for some cute matching Mum and Daughter earrings: