The most well-known of all the tool watches, whether you're sitting in the pilot's seat or just enjoying the view from 40,000 feet, our round up of the best pilot watches will help you find the right tool for pilots and aviation enthusiasts alike.
100 Years Of The RAF
On April 1st 2018, the Royal Air Force proudly celebrated its centenary.
When it was initially formed towards the end of World War I, it was the most powerful air force in the world with over 290,000 personnel and nearly 23,000 aircraft. Just 21 years later during World War II, the RAF counted some 1,208,000 members and 185,000 serving aircrew.
A key moment in the history of the RAF was the Battle of Britain. The first major battle to be fought entirely by air involving just 1,200 RAF aircraft against over 3,000 of the Luftwaffe fighters and bombers, it was a critical factor in preventing the Nazi invasion of Britain. Winston Churchill famously said of the RAF victory that 'never in the history of human conflict has so much been owed by so many to so few'.
Commemorating 100 Years Of British Military Aviation
To commemorate the RAF100, along with 100 days of events culminating in a week long celebration in London, watch brands such as Breitling and Bremont have designed special watches to celebrate the RAF's heritage. These Bremont watches combine classic pilot watch style with a nod to the signature RAF style.
What To Look For In A Pilot Watch
A high contrast dial (think white numerals on a black background) with lots of lume and minimal design details will make reading your watch at 40,000 feet a breeze.
Accuracy is extremely important for a pilot's watch. Whilst you won't necessarily need chronometer level precision, a watch which has a high level of accuracy as well as being shock-resistant will ensure your timing is as precise as you need it to be.
Magnetism, and its ability to make watches inaccurate has always been the enemy of pilot watches. Anti-magnetic watches can overcome this problem with iron faraday cages, specialised alloys, or even anti-magnetic silicon hairsprings.
Specialised aviation features such as slide-rule bezels and fly-back chronographs can, in theory, allow you to perform all the calculations you'll ever need in the air.
Originally designed to be worn over a flight suit, the classic large diameter of a pilot watch gives great readability, whilst a large, textured crown will help you operate its functions with gloves on.
Our Top 5 Brands: Best Pilot Watches For 2018
Whether you're in the pilot's seat or not, our pick of the best watches for pilots will help you find the right watch for navigating every adventure.
1
Clean, minimalist aesthetics and large case sizes equals a watch that will always make an impact. Add some retro-styling into the mix and you'll be taking the fashion lead.
2
Designed to be tough and resilient, a pilot's watch will keep up with any pace of life - even if your feet never leave the ground.
3
Although they don't have to be complicated, some pilot watches are equipped with a range of gadgets that are guaranteed to impress.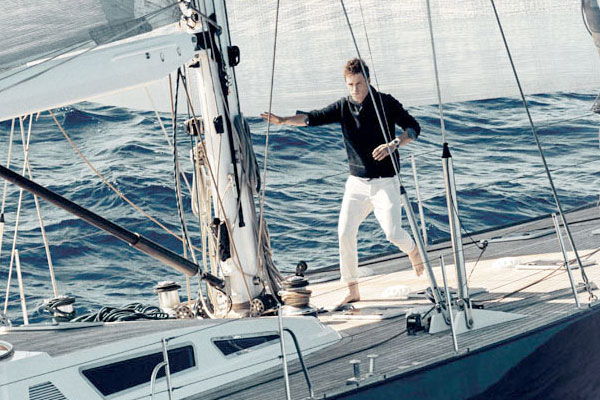 Sailing Watches
Our round-up of the best sailing watches will help you get the most out of your adventures on the water.
VIEW NOW