Sailing Watches
Whether you opt for a simple waterproof watch or one of the Swiss sports watches designed specifically for life on-board your boat, our round-up of the best sailing watches will help you get the most out of your adventures on the water.
Shop All Sailing Watches
50 Years Of The Golden Globe Race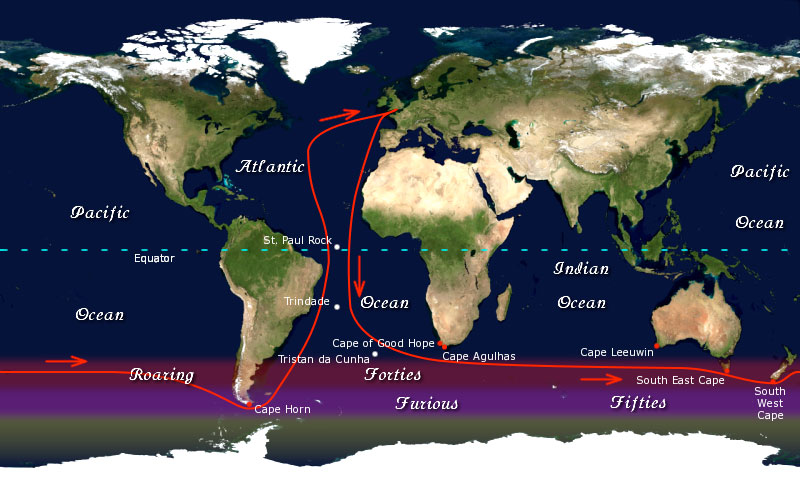 Perhaps one of sailing's most arduous challenges, the Golden Globe Race pits 19 sailors against 30,000 miles of ocean - alone, non-stop and with no outside assistance.
2018 sees the 50th anniversary of the start of legendary sailor Sir Robert Knox-Johnston's legendary voyage. On the 22nd April, 1969 he became the first person to sail single handedly and non-stop around the world - a voyage which took him 312 days. To celebrate this historic achievement, a new Golden Globe Race will take place this year, starting from Falmouth on 14th June 2018.
We've been inspired by this extreme nautical adventure to take a look at what makes a sailing watch tick.
Shop All Sailing Watches
What To Look For In A Sailing Watch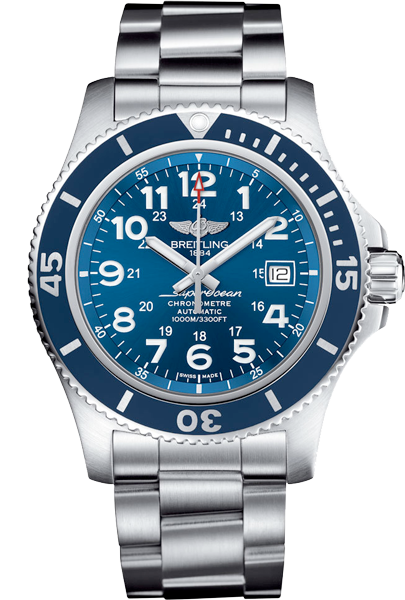 You want to be able to read your watch with just a glance, so look for a dial that is uncluttered with large, fluorescent numbers that are easy to see.
Coated glass is another good option, and will help to reduce glare on those sunny sailing days.
Diving watches make great on-board companions. Whilst you might not make full use of their diving functions, a waterproof watch offers greater longevity on a boat.
A digital sports watch can offer useful marine features such as a barometer, compass and even tidal data to ensure you have all the information you need at your fingertips.
Leather straps are best avoided as they can be damaged by water. Instead, look for long rubber or fabric straps which can fit over your clothing, or go for a bracelet styles which can be cleaned easily.
Our Top Brands: Best Sailing Watches For 2018
Whether your ambitions extend to sailing around the world or not, these are our pick of some of the best sailing watches and yachting watches.
Key Sailing Watch Functions
Barometer

What Is A Barometer Watch?

A barometer is a scientific instrument used to measure atmospheric pressure, and can be used to make short-term weather predictions. For example, a drop in atmospheric pressure usually indicates bad weather. A barometer watch function can be a handy feature of a sailing watch to help you keep track of the short-term weather forecast.

GMT Watches

What Are GMT Watches And How Do They Work?

A useful function if sailing long distances, a GMT watch is designed to show two timezones simultaneously.

GMT (which stands for Greenwich Mean Time) is the zero point on the 24 hours scale of international timezones. From here, all other timezones are either plus or minus GMT.

Your GMT watch can be set to both the local and GMT time, which will then enable you to calculate the time anywhere in the world by simply adding or subtracting the right number of hours. If your watch has a GMT bezel, you can also use this to track a third timezone.

Countdown Timer

Sailing Watches And Countdown Timers

Whilst all sports are defined by precision timekeeping, nothing quite compares to the timing challenges presented by the world of sailing.

At the mercy of the winds and the elements, the start of a regatta can be a nerve-wracking experience. From the time the first horn signals the countdown to the start of the race (normally 10-15 minutes), the skipper must maintain control of the sailboat behind an invisible starting line or risk a severe penalty.

Yachting watches have been specifically developed to measure this countdown with features such as Regatta timers, but digital sports watches with countdown timers can also be used.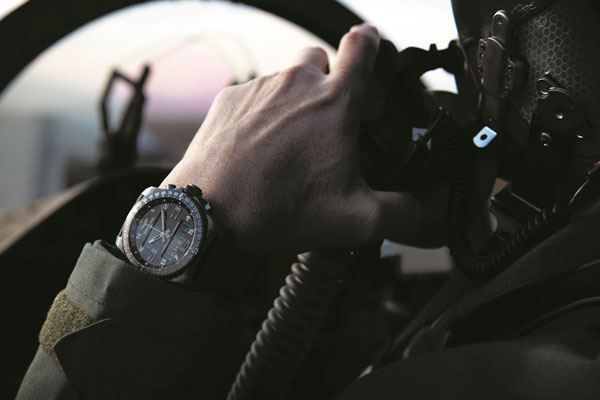 Adventure Watches | Diving, Aviation, Military & Sailing
Find the ultimate companion for all your adventures with diving watches, pilot watches and military watches.
Read on the blog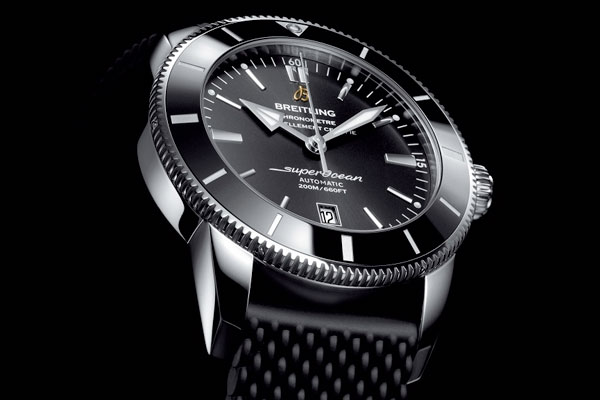 Breitling Superocean Heritage II | 60th Anniversary
The fifties saw dive watches flourish, and 1957 is when the Breitling Superocean model was born. Read more here.
Read on the blog