Diamond Buying Guide
How to find your perfect diamond
Formed millions of years ago in conditions that will never be seen on the Earth again, each diamond is as unique as a snowflake. At Beaverbrooks, we've been helping our customers fall in love with their perfect diamonds for almost 100 years. The quality of each and every stone is defined by its cut, colour, clarity and carat (otherwise known as The 4 C's), but in our Diamond Buying Guide we'll help you negotiate the jargon to help you find the one that's perfect for you.
Shop Beaverbrooks Diamonds
Characteristics of a Diamond
We believe there's more to a diamond than the four C's which is why we buy ours with our hearts as well as our heads, looking for fire, brilliance and above all, sparkle. However, the measure of cut, colour, clarity and carat offers a useful grading system, helping to categorise every diamond and define their beauty.
Confidence – the 5th C
We don't just tick off the 4 C's when choosing our diamonds.
We believe in building trust and lasting relationships with our customers. For us it's about genuine passion and care, and helping you find the one ring you'll treasure for a whole lifetime.
Find Out More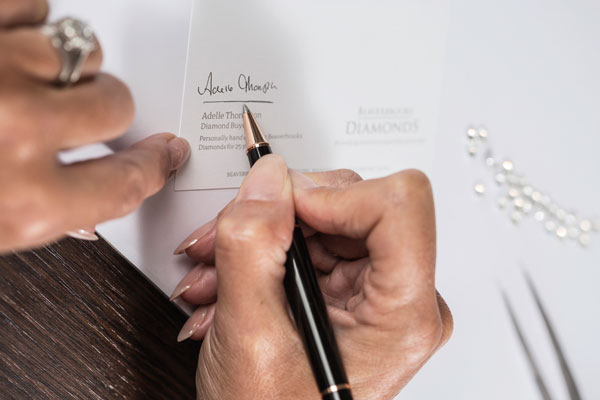 What's Special about Beaverbrooks Diamonds?
As a family business, diamonds have truly been our lifelong passion and the pursuit of quality and excellence is simply part of our ethos since 1919. We source all our Beaverbrooks diamonds from a small selection of recognised and trusted partners that we have built lasting relationships with. We only work with expert diamond suppliers who excel in the artistry and science of cutting exceptional diamonds. Even today our loose diamonds are hand selected by a small group of specialist buyers, who inspect each stone meticulously and personally certify its grade and quality. So, you're not just buying a diamond, you're buying 99 years and 3 generations of expertise.
Designer diamonds at Beaverbrooks
In addition to our own beautiful Beaverbrooks diamonds, we also showcase some of the world's best diamond brands, whose artistry and expertise reveals the true magic of diamonds.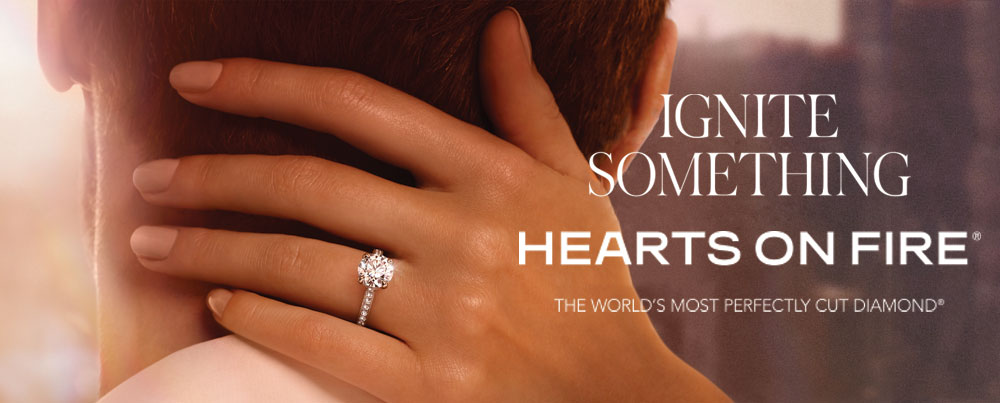 The World's Most Perfectly Cut Diamond
Designed to unleash a diamond's power to ignite, Hearts On Fire diamonds are cut and polished at 100 x magnification, ten times the industry standard. This creates an unrivalled finish of precise proportions and polish for maximum brilliance and fire.
Shop Hearts On Fire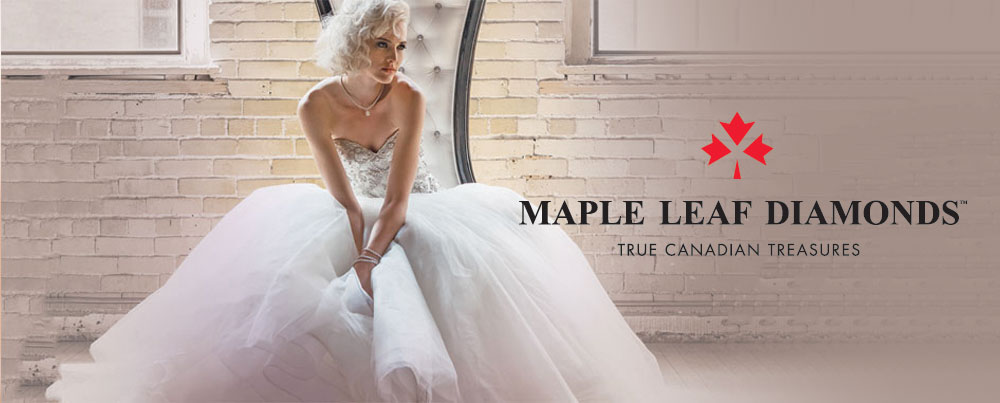 True Canadian Treasures
Formed over 3 billion years ago, Canadian diamonds are considered to be among the world's most exquisite and brilliant gems, and were once buried over 3,000m beneath the pristine Arctic wilderness of Canada's ice-fields.
Shop Maple Leaf Diamonds
Every curve and every detail, inspected to ensure perfection
Before you even set eyes on your ring, we've meticulously inspected it for hours. The diamond must be matched with the perfect setting to show it off at its sparkling and brilliant best and the band must not only look beautiful, but feel beautiful too.
Read more about the perfect setting
Anyone can show you a diamond, but we take great pride in taking you deep into the heart of it. It's not simply about selling diamonds, it's experiencing that profound moment when you just know you've found the one.
As unique as a snowflake
"Showcasing brilliant, one-of-a-kind stones, our diamond solitaires are a minimum GSI1 quality, and are available in different carat weights and a variety of stunning cuts."
Choosing your Perfect Setting
Whatever your preferred choice of setting, style or metal, we devote a huge amount of care and attention to ensuring that your stone, setting and band match perfectly.
The type of setting you choose will determine the style of your ring, influencing whether your look is contemporary, classic or vintage. That's why our attention to detail doesn't start and end with the diamond. Each diamond deserves to be set with strength and security, as well as beauty and style – we simply won't cut corners in our endeavour to achieve this.
Read more about the perfect setting
Every stone has a story to tell
Exquisitely framed with beautiful Beaverbrooks diamonds, each of our coloured stones has a secret to share. For example, the deep blue Sapphire historically symbolises faithfulness, whilst the stunning purple Tanzanite crystals are a thousand times rarer than a diamond and are found in only one place on Earth.
Shop Now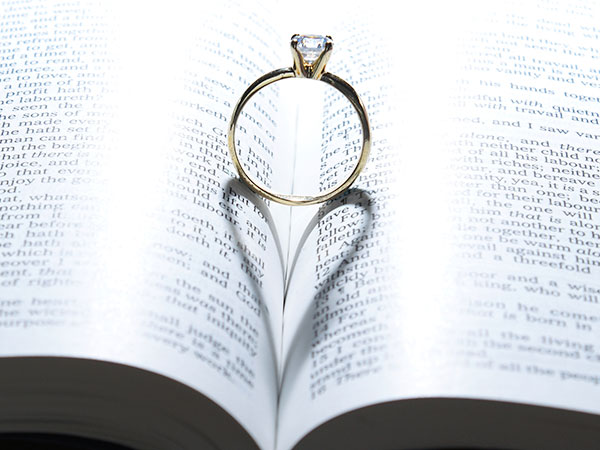 Proposal Guide
It's the most important question you'll ever ask, so make sure you sweep her off her feet with our Proposal Guide
View the Guide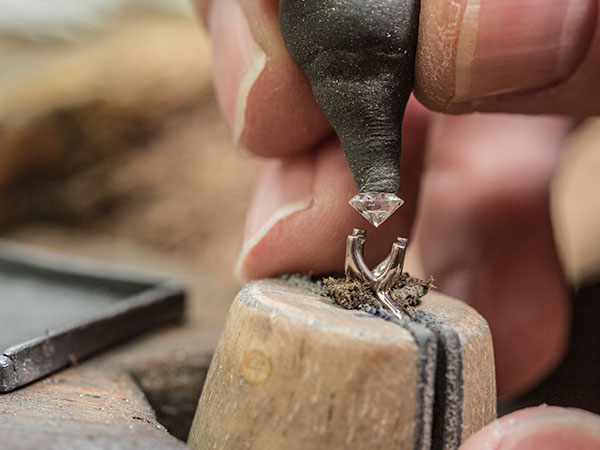 Jargon Buster
Not a diamond expert? Don't worry, translate the obligatory industry-speak with our friendly jargon buster.
FIND OUT MORE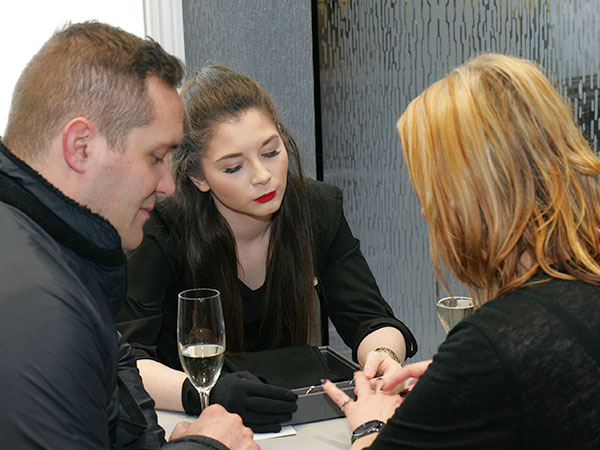 Book An Appointment
Book an appointment with one of our friendly, expert advisors and we'll help you find the perfect diamond ring.
Book Now