Lorna
Haddon
Head of Diamonds and Jewellery
As Head of Diamonds and Jewellery at Beaverbrooks, Lorna Haddon meticulously hand selects our jewellery and diamonds to ensure we have nothing but the most beautiful collections and the most exceptional diamonds.
Lorna selects products for both our Beaverbrooks collections and our carefully selected diamond brands such as Maple Leaf Diamonds and Hearts on Fire, who share the same values and passion for diamonds as we do to offer the most stunning selection of jewellery.
Q&A with Lorna
---
What's your favourite thing about working for Beaverbrooks?
"We care, we care about our customers and genuinely want them to find their perfect piece of jewellery that they will treasure forever."
What's your favourite thing about diamonds?
"I feel like all diamonds tell a story and I love the way they make people feel so cherished and special. Every diamond is unique and creates memories for our customers and I feel so privileged to be a part of that. Knowing that I'm selecting a diamond for someone's future engagement ring or a special piece of jewellery is a wonderful feeling. Of course the sparkle is the best part too. It's amazing how the right cut brings out the beauty and fire from within a diamond."
What made you want to become a buyer?
"I'm a bit of a number cruncher and love fashion, so I knew that I wanted to get into a buying and merchandising role in retail. When I left university I got a job working in a high-street jewellers and that's when I developed a passion for jewellery and I knew that my future was in the jewellery industry."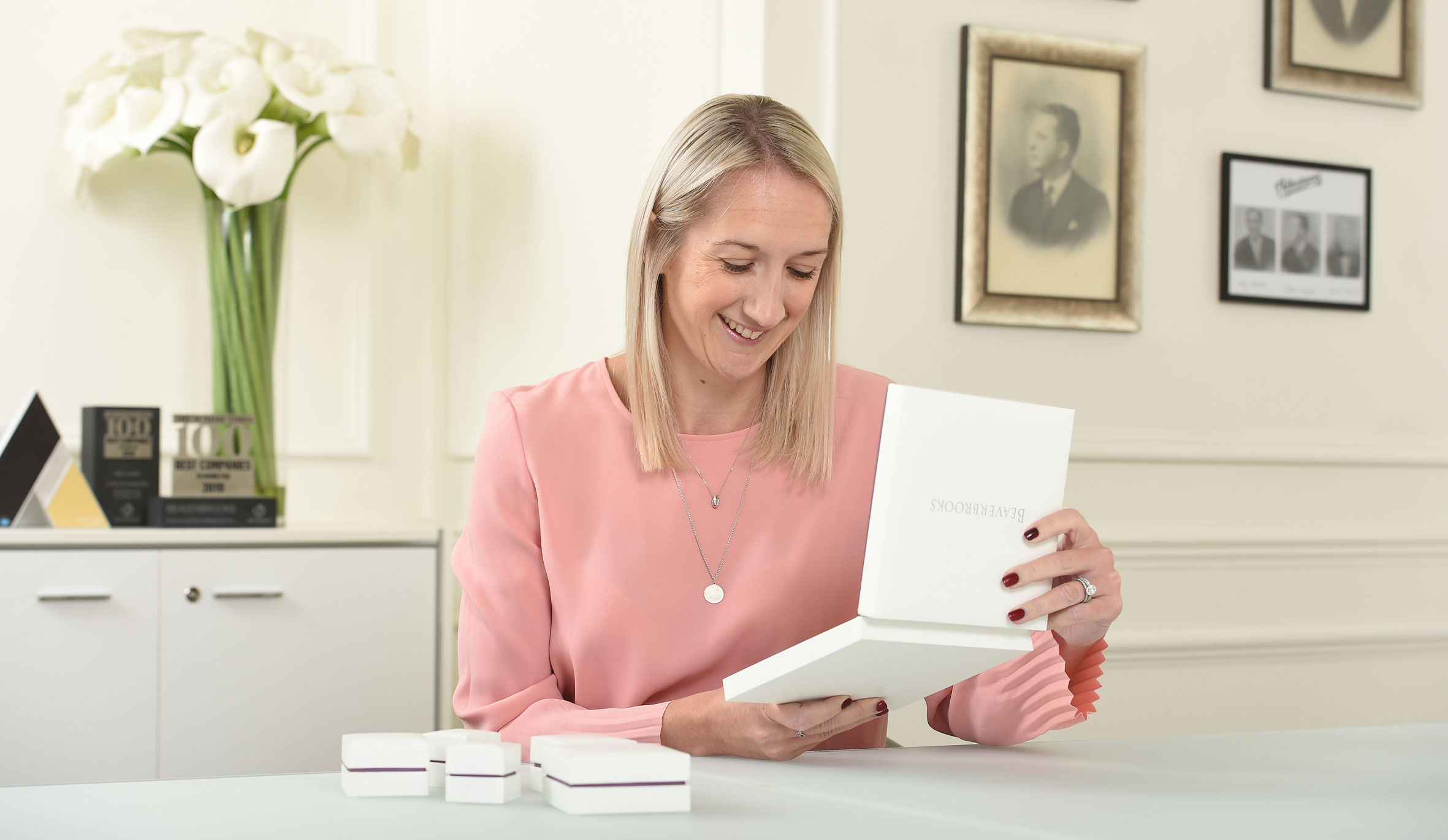 What's the most exciting part of your role as a buyer?
"It gives me goose bumps to think that I am involved in all of our customers' engagements or special moments. Attention to detail is so important to me. I always put myself in our customers' shoes and think 'will it give them butterflies when they open the box?' I want them to feel the same excitement and buzz that I get from selecting our products."
"I get really excited when a product that I have hand-selected is one of our best sellers. I also love it when customers share their engagement stories and photos with us on social media – it's the best feeling knowing that I have played a part in their love story."
"As a buyer I'm very fortunate in that I get to travel the globe, making regular trips to places like Vicenza in Italy, Munich and Las Vegas, to work with designers and spot emerging trends. Not many people can say that they're going on a business trip to Vegas to look at diamonds!"
"They say that diamonds are a girl's best friend and that's certainly the case with me... it's literally my dream job!"
What's your favourite piece of Beaverbrooks jewellery that you own?
"I can't pick one! My engagement ring, because I have always had a love for Oval Diamonds, and even though I didn't choose it (my husband did) he chose it perfectly. I also love my solitaire diamond earrings, I love catching them sparkle in the mirror."
What's next on your wish list from Beaverbrooks and why?
"A diamond line bracelet, as I love the simplicity and understated elegance of this piece of jewellery."
Get inspired with our latest trends and guides, featuring must-have new products, beautiful gift ideas and helpful ways to celebrate special moments.
Editor's Picks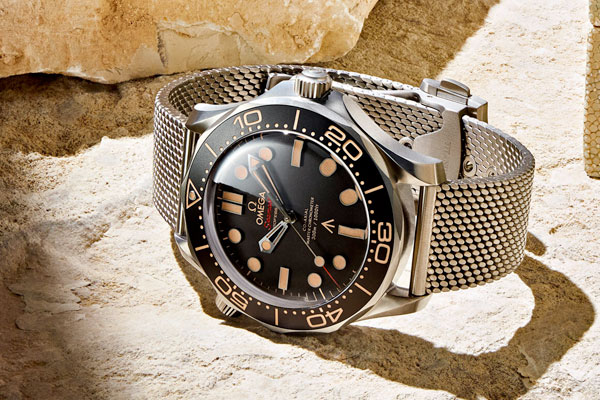 One To Watch | OMEGA Seamaster Diver 300m 007 Edition
An updated version of OMEGA's original Bond watch, OMEGA have taken all the best bits of the iconic Seamaster Diver 300m and made them even better.
Read On the Blog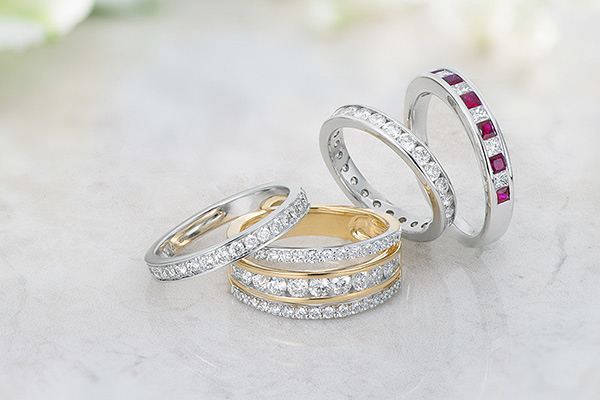 A Guide To Eternity Rings
Get ready for the sparkliest Christmas yet with our favourite dazzling jewellery and watches. If you've got the party, we've got the sparkle.
View the Guide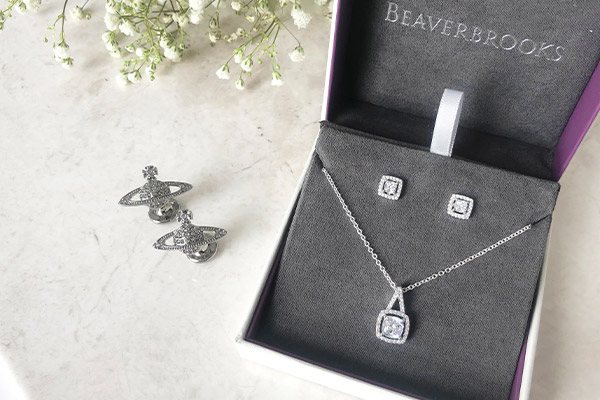 Wedding Party Gift Ideas
Weddings are go! Discover gift ideas and jewellery for the whole wedding party with our helpful Wedding Gift Edit.
View The Edit
Welcome Our Club

Yay, you're now part of The Beaverbrooks Club!
You can unsubscribe at any time with the link at the bottom of our emails or by contacting theclub@beaverbrooks.co.uk.
Sign Up To Our Emails
Get new inspiration & offers delivered straight to your inbox.