What's The Secret To A Happy Marriage?
We've seen love's finest work for over 100 years and we wanted to find out the secret. We asked some of our loyal customers and Beaverbrooks family for their secret to a happy marriage.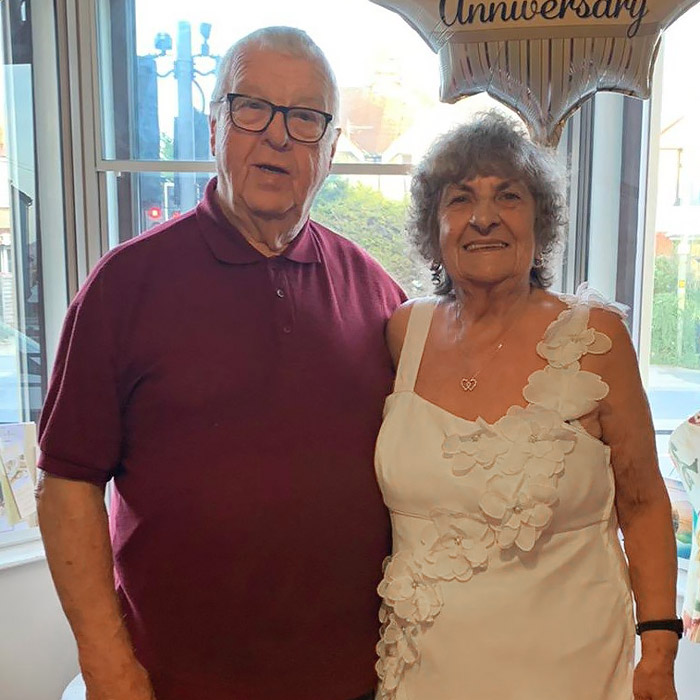 "Support each other through thick and thin"
Customers William and Sandra, married for over 60 years
We're all about love here at Beaverbrooks, so we wanted to find couples with amazing love stories to tell. Our hearts were melted by William and Sandra and their story.
William and Sandra celebrated their 60th wedding anniversary on 4 April 2021. They met at a young people's get together and instantly knew they wanted to spend their lives together. One of their parents refused to give permission for them to marry, so they travelled to Gretna Green (by scooter!) to get married.
As they never had a traditional wedding, for their 50th anniversary, the couple renewed their wedding vows with all their friends and family.
Their secret? They support each other through thick and thin. William and Sandra have not only brought up their children, but also fostered over 30 children over the years and are always helping others. They look after each other every day – it's the little things like William putting Sandra's hot water bottle in her bed to make her smile that shows they love each other and makes a marriage so strong.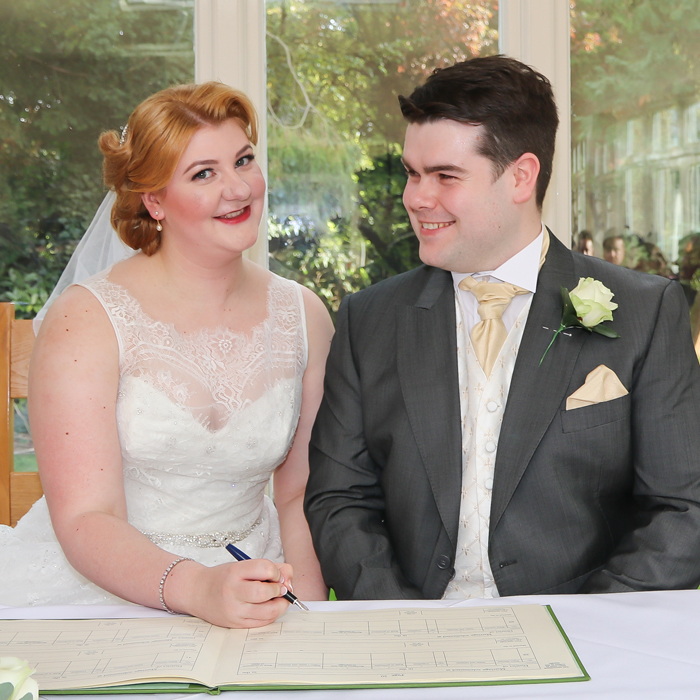 "Always make an effort"
Customers David & Lauren
David bought Lauren's engagement ring from Beaverbrooks and they tied the knot in 2016.

Their secret? "We've been together long enough to know no relationship is perfect, but it's working through things together and making an effort that makes all the difference. It's all about letting the other person know you care and that you're there for them no matter what. David's my best friend and I wouldn't have it any other way."
Bridal Jewellery For Every Style
Whether you're planning a vintage wedding or a boho bridal look, we have all the bridal inspiration you need.
View The Edit
"Don't take life too seriously"
Colleagues Mark & Caroline
Mark is our Web Fulfilment Manager and Caroline is our Beaverbrooks Omega Boutique Trafford Centre Store Manager. They married in 2018 in beautiful Santorini.
Their secret? "We believe the secret to a happy marriage is to just not take life too seriously, no matter what is thrown your way and to make sure you laugh together every day! Of course, the obvious hint is to listen to your wife…they are ALWAYS right!"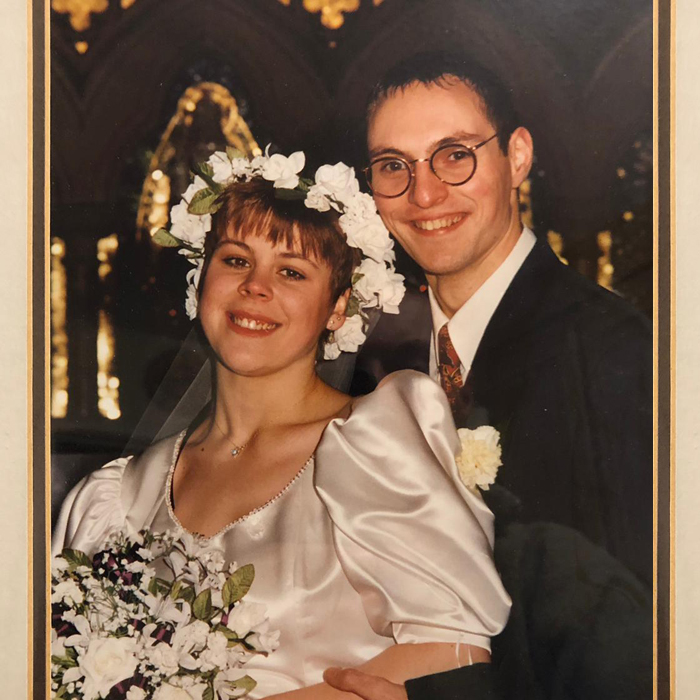 "Always stick together"
Customers Michelle & Andrew
Michelle and Andrew married in 1994. For their 25th anniversary, they bought new engagement and wedding rings from Beaverbrooks. Michelle chose a stunning ring from our Beyond Brilliance collection, created especially for our 100th birthday.
Their secret? "Laugh lots and love each other! Stick together through thick and thin...the tough times are a mixed blessing, because they pull you closer together! Every day is a new adventure...with my best friend holding my hand, we can climb any mountain!"
Wedding Ring Buying Guide
Get all of your wedding ring questions answered in our in-depth guide. From ring shapes & styles to precious metals & sizing, it's all in here.
View The Edit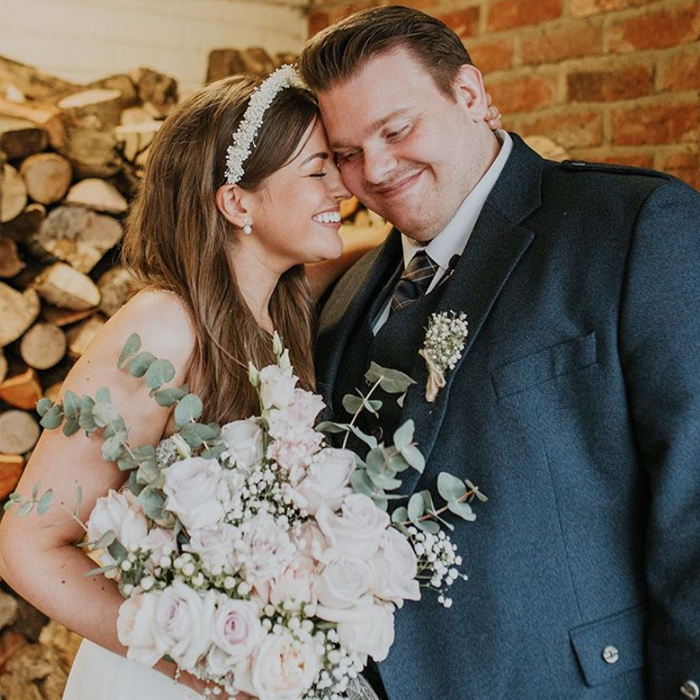 "Appreciate small things"
Influencers Sophie & Dave
We've been working with influencers Sophie & Dave since we helped them recreate their perfect proposal story. These newlyweds have been together for ten years.
Their secret? "The secret to a happy relationship is appreciating the small things. I would choose a lie in with a cup of tea whilst Dave takes the dog out in the pouring rain, or a little love note in my lunch over a grand gesture any day. Romance is in the ordinary, you just have to look for it."
Gifts For The Bridal Party
From the bridesmaids to the ushers, we've got the entire wedding party covered.
View The Edit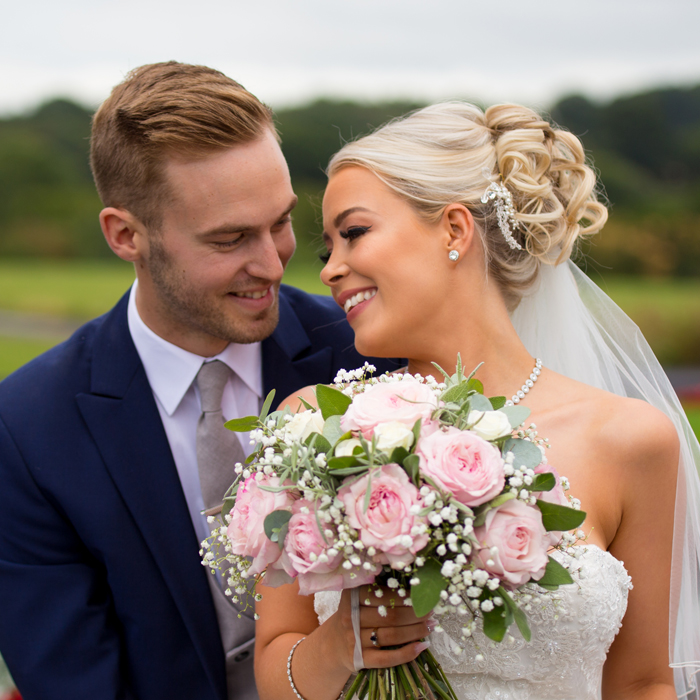 "Surprise each other"
Colleagues Steven & Natasha
Steven has worked for Beaverbrooks for 12 years as a Recruitment & Training Manager and married Natasha last year. They had a rustic-themed wedding with a blush pink colour scheme.

Their secret? "A happy marriage is about true friendship. Laugh loads, be spontaneous, go on adventures, and surprise each other – whether that's breakfast in bed or a beautiful piece of jewellery (easy for me to say when I work at Beaverbrooks!). Happy, sad, ups, downs - just do it together, and you can't go wrong."
More Wedding Advice
Read more wedding inspiration and advice here.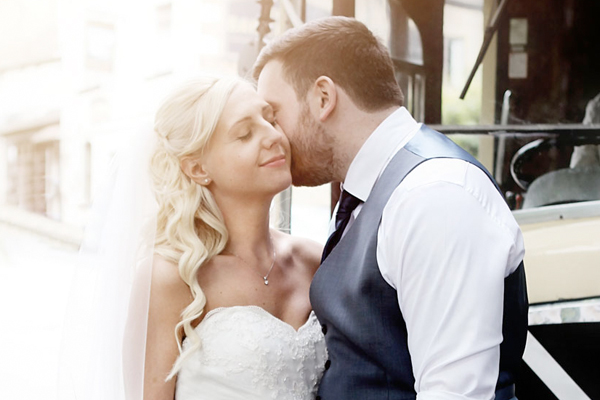 Wedding Anniversaries
As we celebrate our 100th birthday, we've taken a look at the last 20 years of marriage statistics to find the most popular day to get married, when the "sweet spot" in a marriage is and much more!
FIND OUT MORE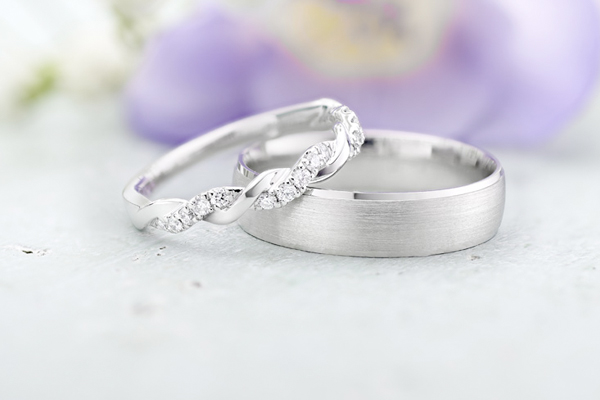 Wedding Ring Buying Guide
We answer all your wedding ring questions, from shapes and styles to precious metals and sizing.
VIEW THE GUIDE
Sophie & Dave | Top Wedding Tips
Influencers Sophie & Dave give their top tips on planning your wedding day.
READ ON THE BLOG