Check your Gift Card balance
Not sure how much is on your gift card? We've got you covered.
Your gift card number is located on the back of the card and is highlighted purple so that you can find it easily. Enter the card number in the Balance Check box below to verify the balance.
Buy a gift card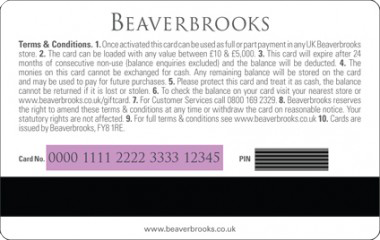 To me, from me
For over 100 years we've loved being part of all your special moments. From diamonds & luxury watches to fashion favourites, start looking for your something to treasure online.
Find your nearest store
Want to spend your gift card in-store? Find your nearest Beaverbrooks or book an appointment with one of our friendly expert advisors and we'll help you find the perfect gift.
Chat with us
You can also use our live chat service to ask any questions and talk to one of our friendly experts from the comfort of your own home.
Start Live Chat