Vivienne Westwood Brand Focus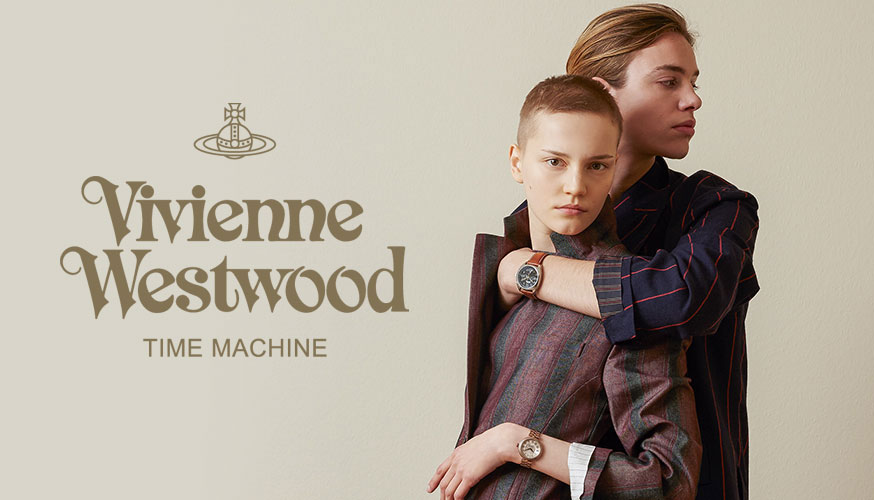 The Grand Dame Of British Fashion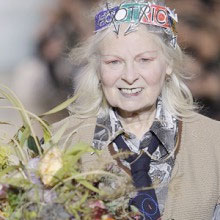 Largely responsible for bringing modern punk and new wave fashions into the mainstream spotlight, Vivienne Westwood has been applying her revolutionary way of thinking to her collections since 1971.
The hippie movement was still the fashion look of the late sixties, but Westwood was more interested in rebellion and provocative clothing, music and memorabilia.
Still decidedly rebellious, her namesake brand is now a fashion empire for the cutting-edge and the cool. Statement tartan combines with punk-rock sensibilities on the catwalk, whilst the signature orb logo makes her striking jewellery, watches and accessories instantly iconic. She truly is the Grand Dame of British fashion.
"Fashion is very important. It is life-enhancing and, like everything that gives pleasure, it is worth doing well." Vivienne Westwood
About Vivienne Westwood
One of the most influential British designers around, Vivienne Westwood is not only renowned for punk fashion but for her political activism and ground-breaking designs. Here are our favourite ten facts about the Grand Dame of British fashion.
1. Not just a designer, she was appointed Professor of Fashion at the Vienna Academy of Applied Arts in 1989, Honorary Senior Fellow of the Royal College of Art in 1992 and Professor of Fashion at the Berliner Hochschule der Künste in 1993.
2. She created the very first corset intended as an outer garment rather than underwear.
3. Vivienne began her working career as a primary school teacher.
4. Westwood's wedding gowns are well known. Unlike most designers, she does not restrict herself to white and ivory.
5. Vivienne has created her own tartan called MacAndreas, which was given recognition by the official museum in Locharron.
6. One of her most iconic items of clothing is the infamous t-shirt with the photographic print of a woman's naked breasts.
7. Westwood has been awarded Designer of the Year at The British Fashion Council Awards an impressive three times.
8. She is a big activist and uses her catwalk shows to talk about culture and politics, more specifically about the urgent need to act against climate change.
9. She was awarded an OBE in 1992, and became a Dame in 2006.
10. Vivienne Westwood supports eco charity Cool Earth, and donated a million pounds to the cause in 2012.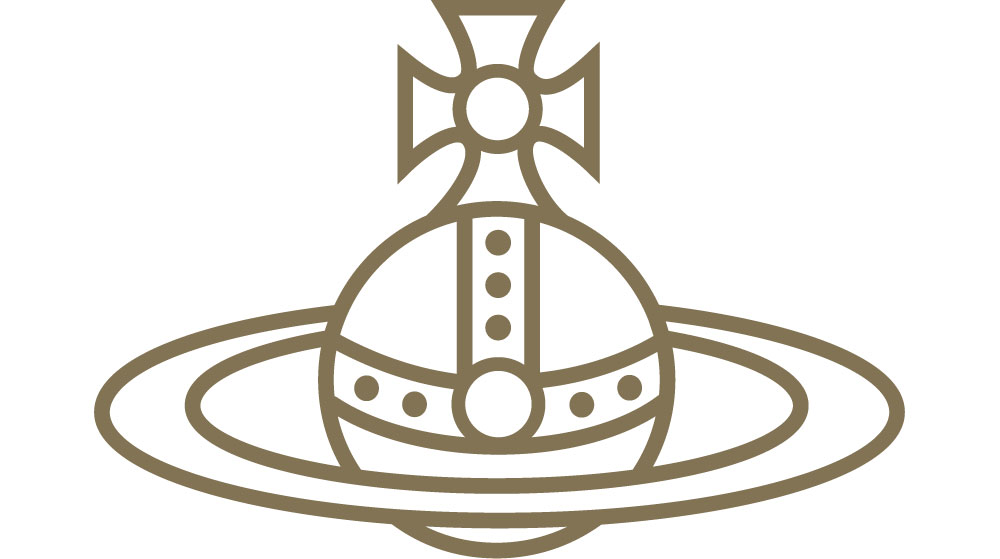 The Iconic Orb Symbol
The Vivienne Westwood signature orb logo emerged in the late 1980s. It's inspired by British royal iconography and Harris Tweed, a handwoven cloth made in Scotland, to represent the importance of the past, and framed with the rings of Saturn to signify the future.
Shop Orb Watches
Exclusive To Beaverbrooks
Exclusive to us, this Vivienne Westwood gold tone heart ladies watch can't be found anywhere else. Combining the punk rock attitude and cutting edge sensibility of the brand with the romance of an exclusive heart design, this watch comes complete with a heart charm adorned with the iconic orb symbol. The white dial is beautifully decorated with hearts to create a charming finish. This Vivienne Westwood watch will make a truly special Valentine's Day gift. Enter now for your chance to win.
Shop Now
Our Most Loved Vivienne Westwood Watches
Some of our most loved pieces from Vivienne Westwood, these watches proudly celebrate the brand's cult roots whilst remaining timelessly elegant.