Over 100 Years In The Making
Our story began with three brothers and a suitcase, and today our family is far greater than the few that began it. Travel through time and discover over 100 years of Beaverbrooks with our timeline.
Our story began with three brothers and a suitcase
The three Adlestone brothers (Isaac, Harry and Maurice) moved to Belfast to pursue their dream of selling fine jewellery & gifts.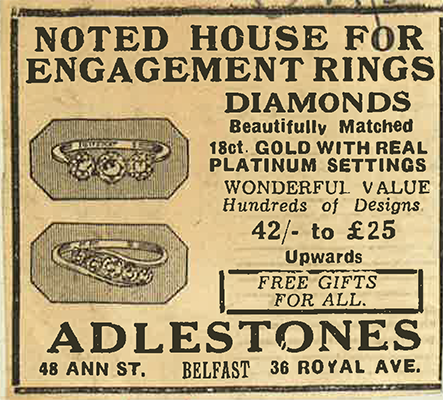 We swapped a suitcase for a store
Despite the hardship following the Great War, the brothers opened their first store in Belfast, followed by a string of stores in the North of England. The stores were all called Adlestones.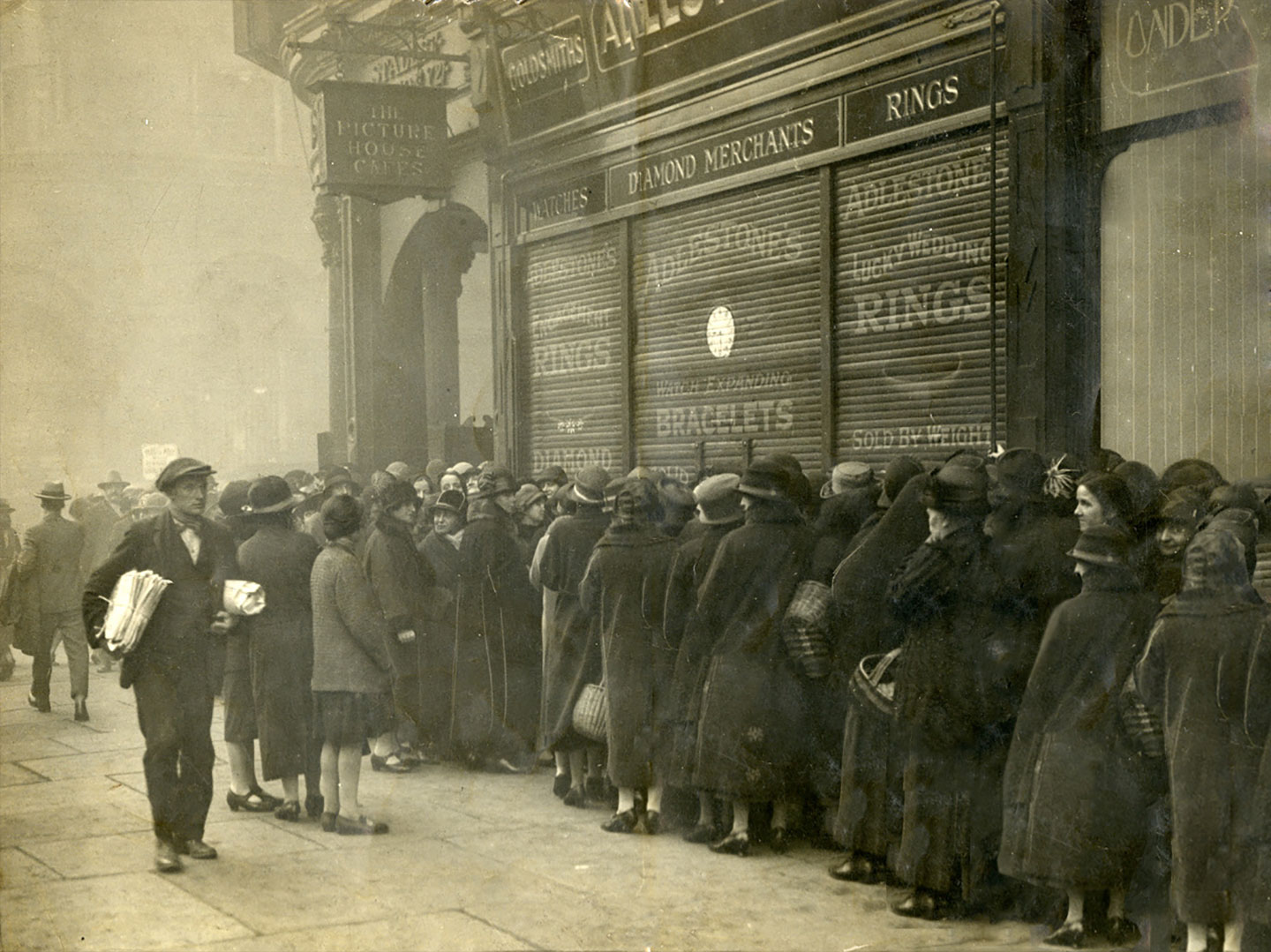 Beaverbrooks became a high street name
Named after Lord Beaverbrook (a well-known public figure synonymous with honesty and integrity), the name Beaverbrooks was first given to our Oxford Street store in Manchester.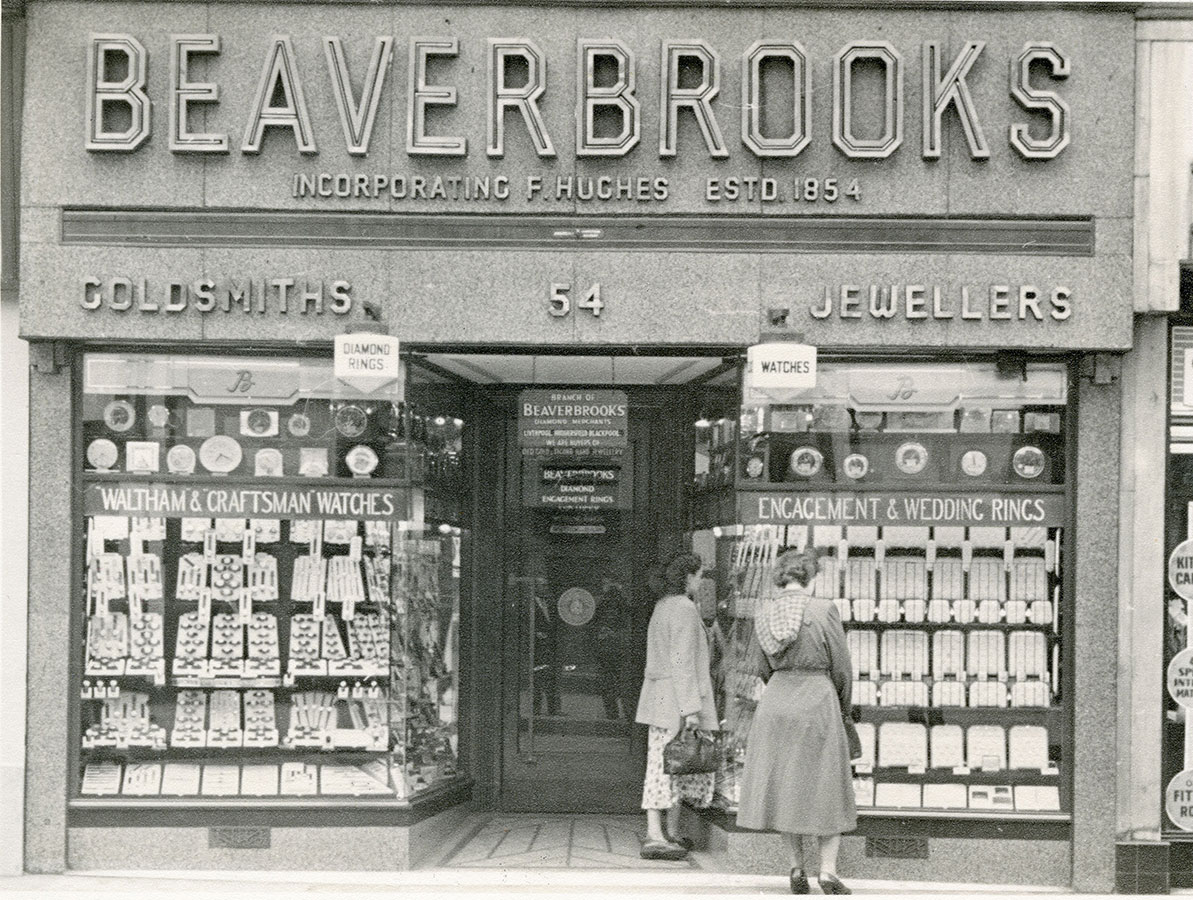 Sun, sand and St. Annes-on-Sea
As Isaac had passed away and both Harry and Maurice were in poor health, our Head Office was relocated to St. Annes-on-Sea to take advantage of the benefits of the sea air.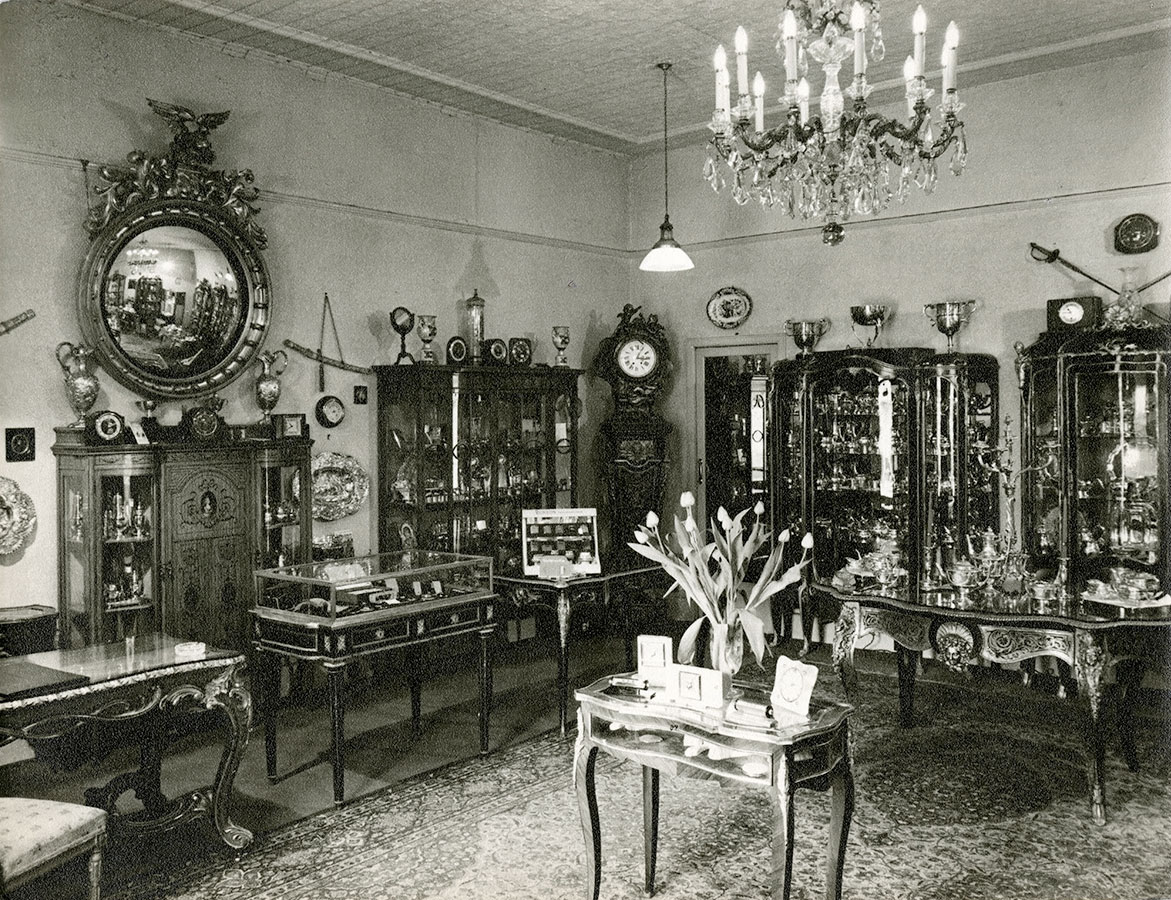 Family is at the heart of what we do
In 1948 Harry and Maurice's nephews Percy and Sydney Brown joined them in St. Annes, and Isaac's son, Gerald joined in 1950.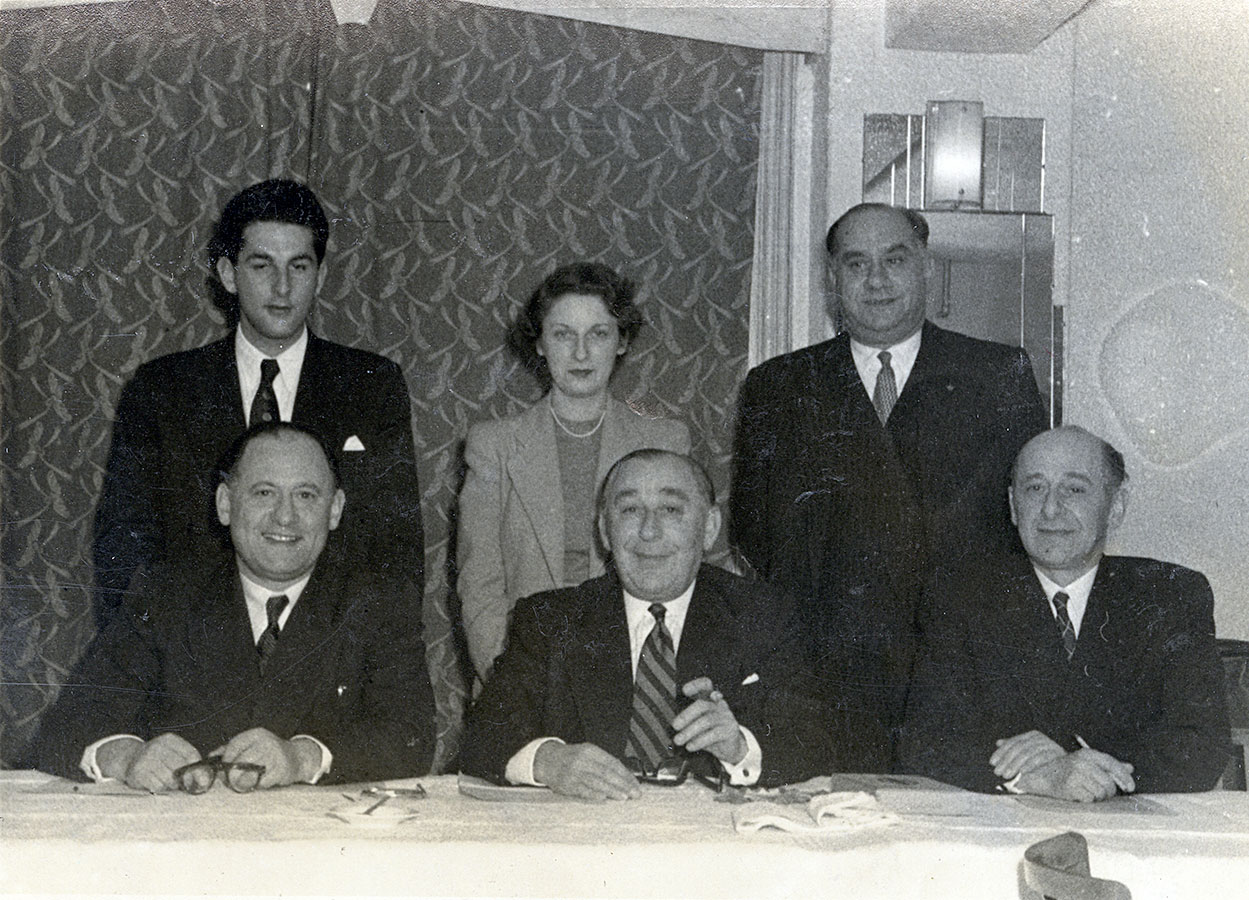 Our family continues to grow
Sydney Brown's son, Michael Brown, and Percy Brown's son, Andrew Brown, joined us in 1961 and 1962.
Charity is in our DNA
Although we have always been committed to both charity and our communities, an impassioned plea from a particular charity in 1967 compelled us to make a large donation and our involvement with charities has evolved ever since.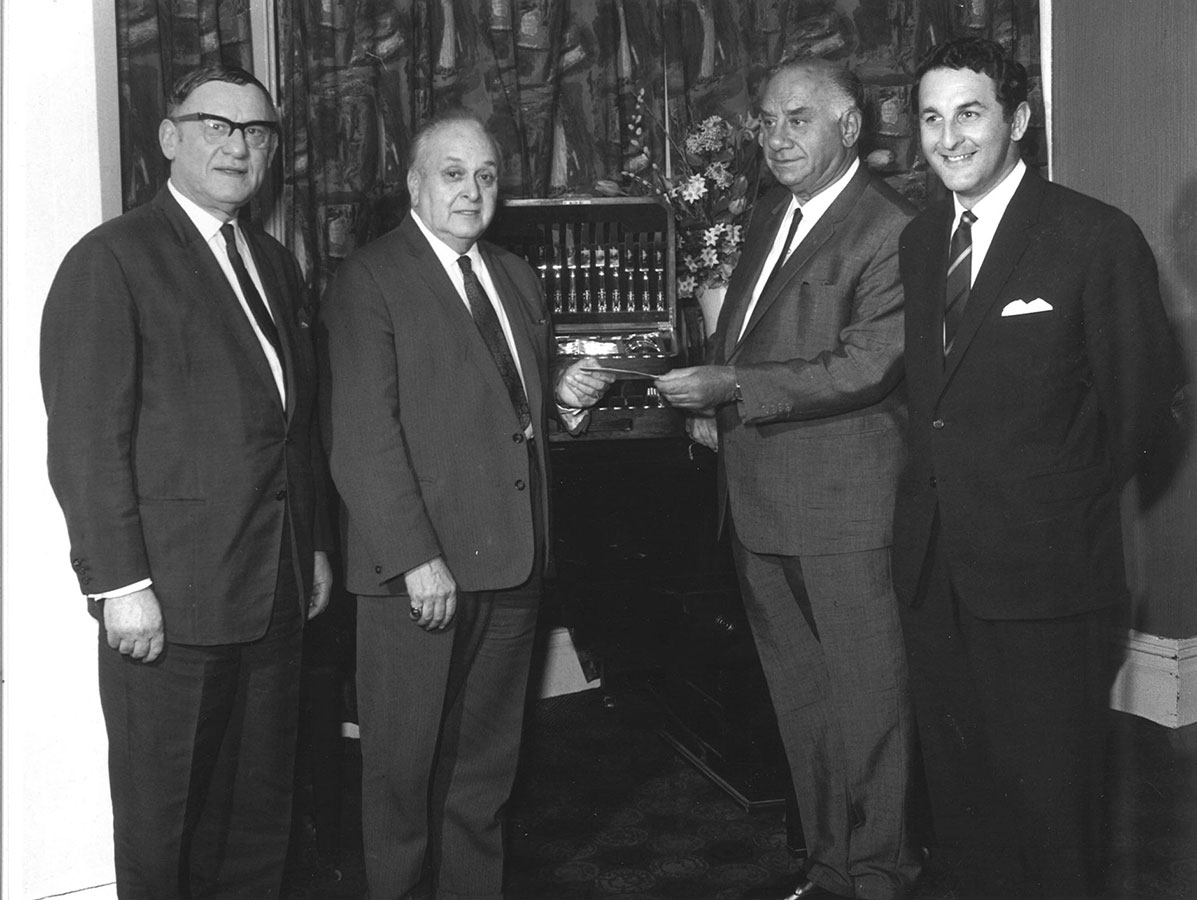 Baubles, Bangles & Bracelets
Check out our vintage adverts from the 70s…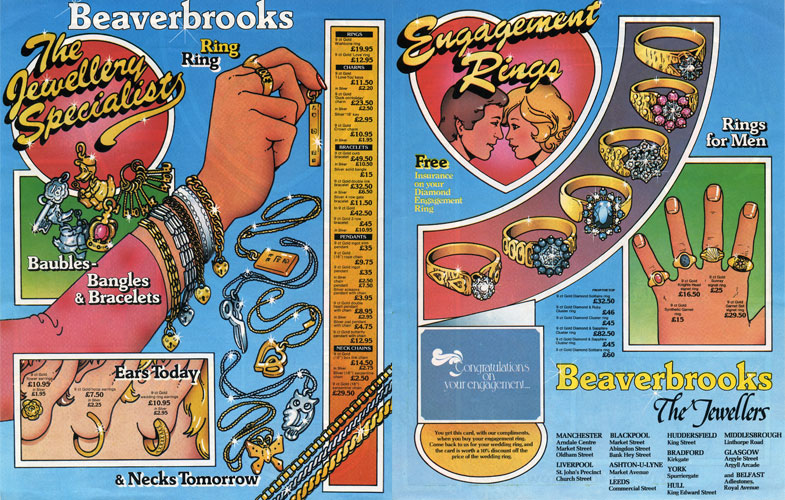 Beaverbrooks spans 3 generations
Gerald Adlestone's son, Mark, joined the company and discovered his natural flair for leadership and passion for working with people.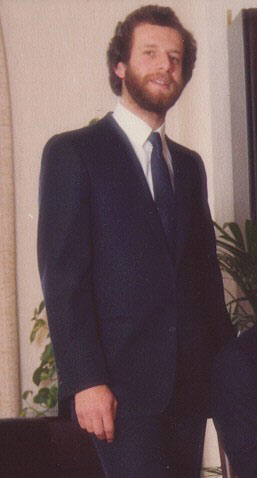 We fell in love with loose diamonds
Becoming the first multiple high street jeweller to buy loose diamonds meant that we could hand-select the very best diamonds to offer our customers.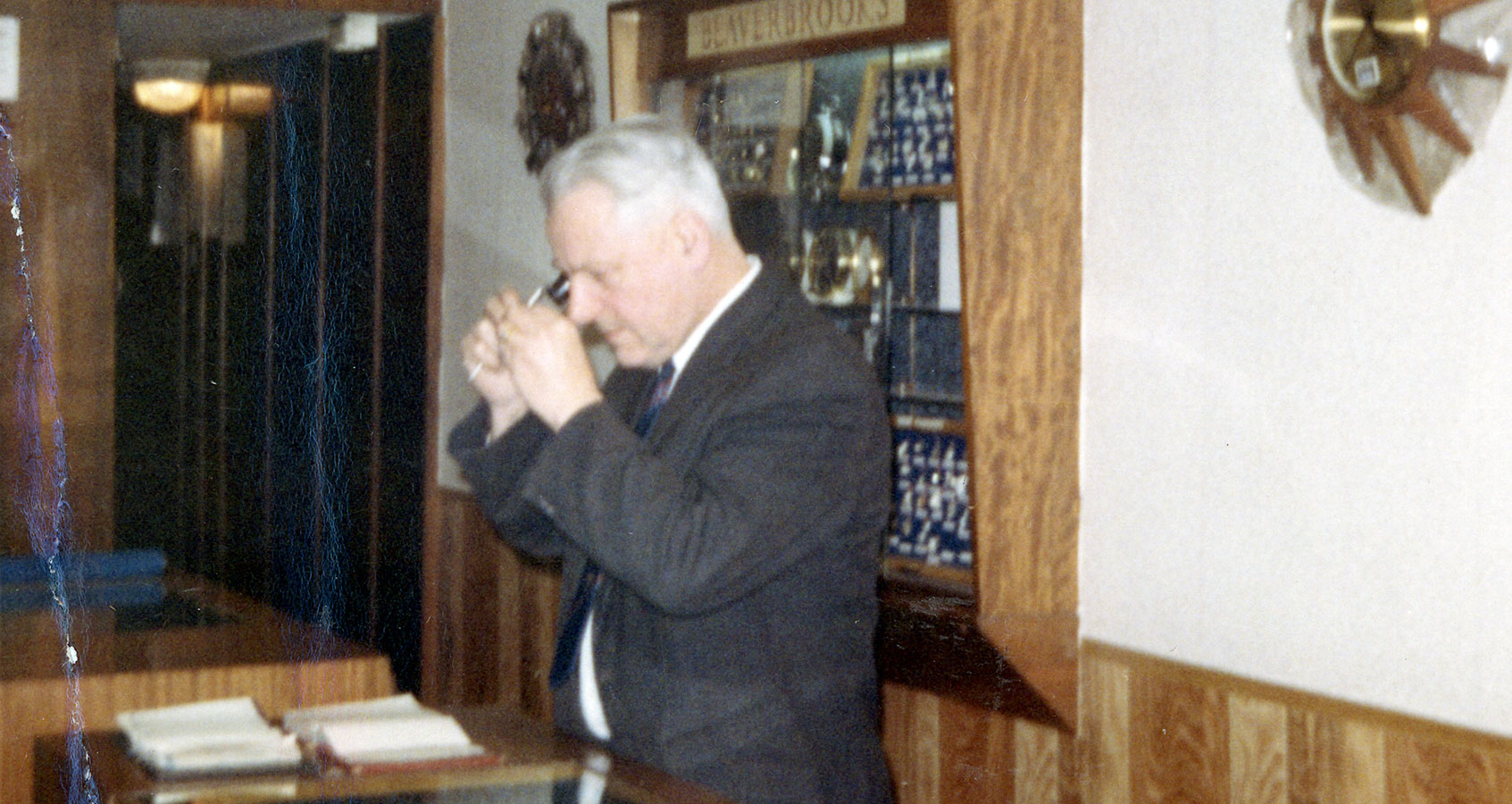 Blackpool went on the run
Initially thought of as a crazy idea, we founded the Blackpool 10K Fun Run; an annual event which is attended by thousands and has raised millions of pounds for charity.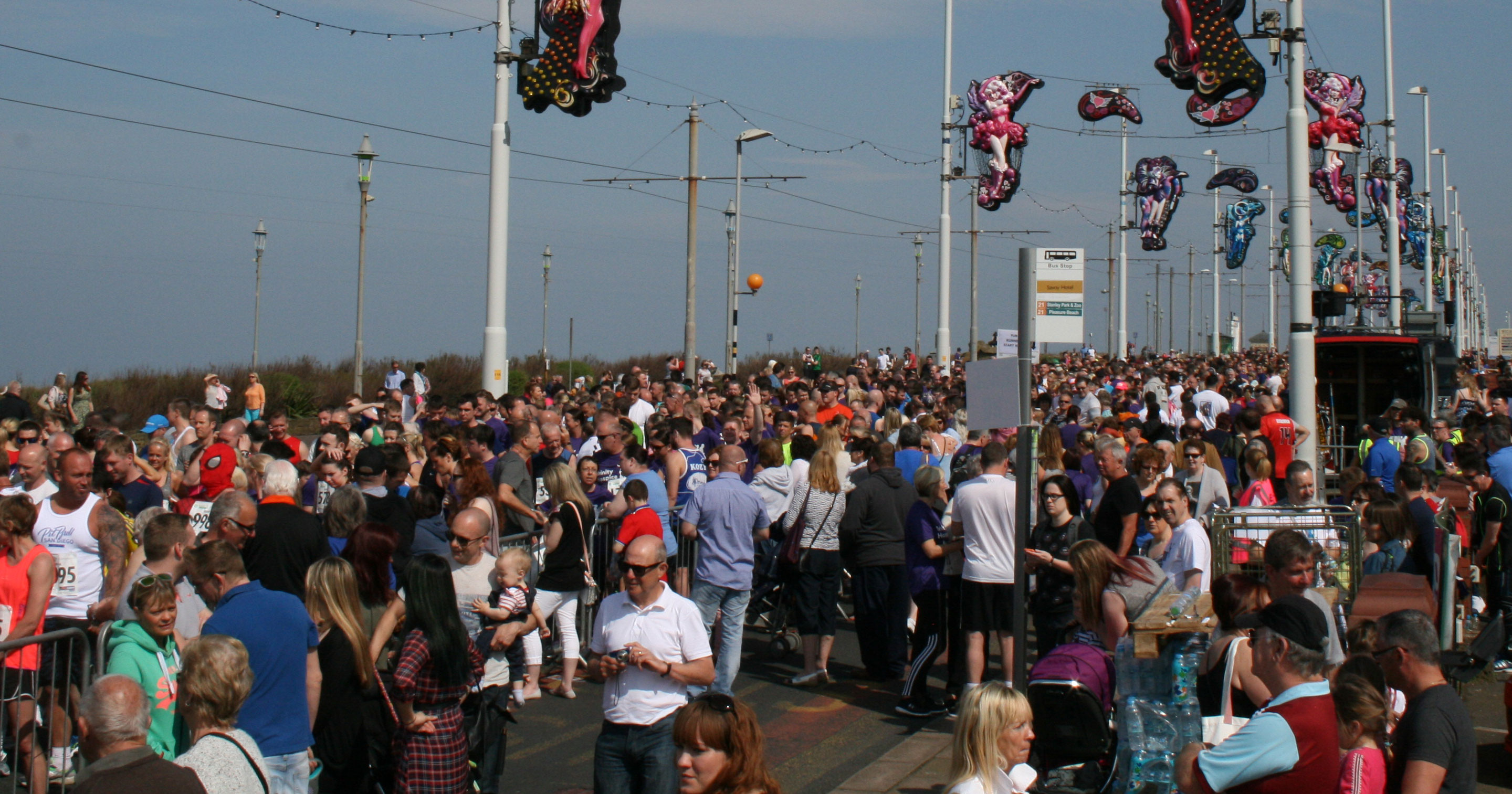 We partnered with TAG Heuer
We started selling TAG Heuer watches, marking the beginning of our longstanding relationship with the Swiss brand. Omega soon followed in 1993, plus Breitling in 1997.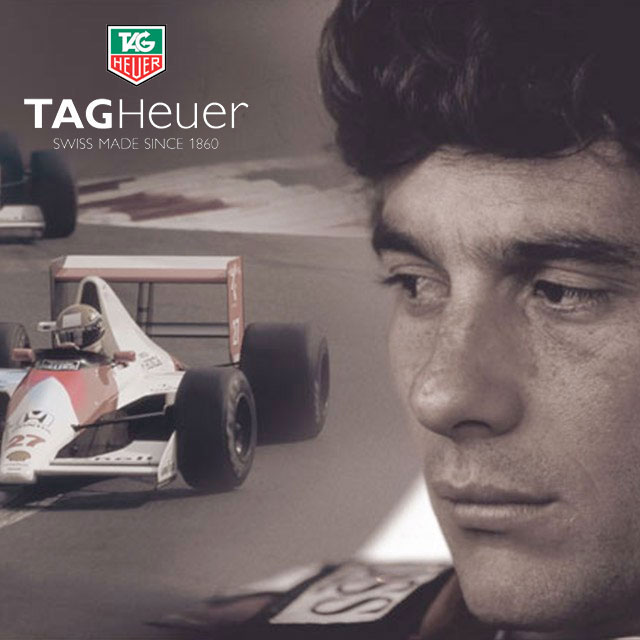 North meets South
For the first time in our 75 year history, we expanded outside our Northern heartland and opened our first Southern store in Croydon.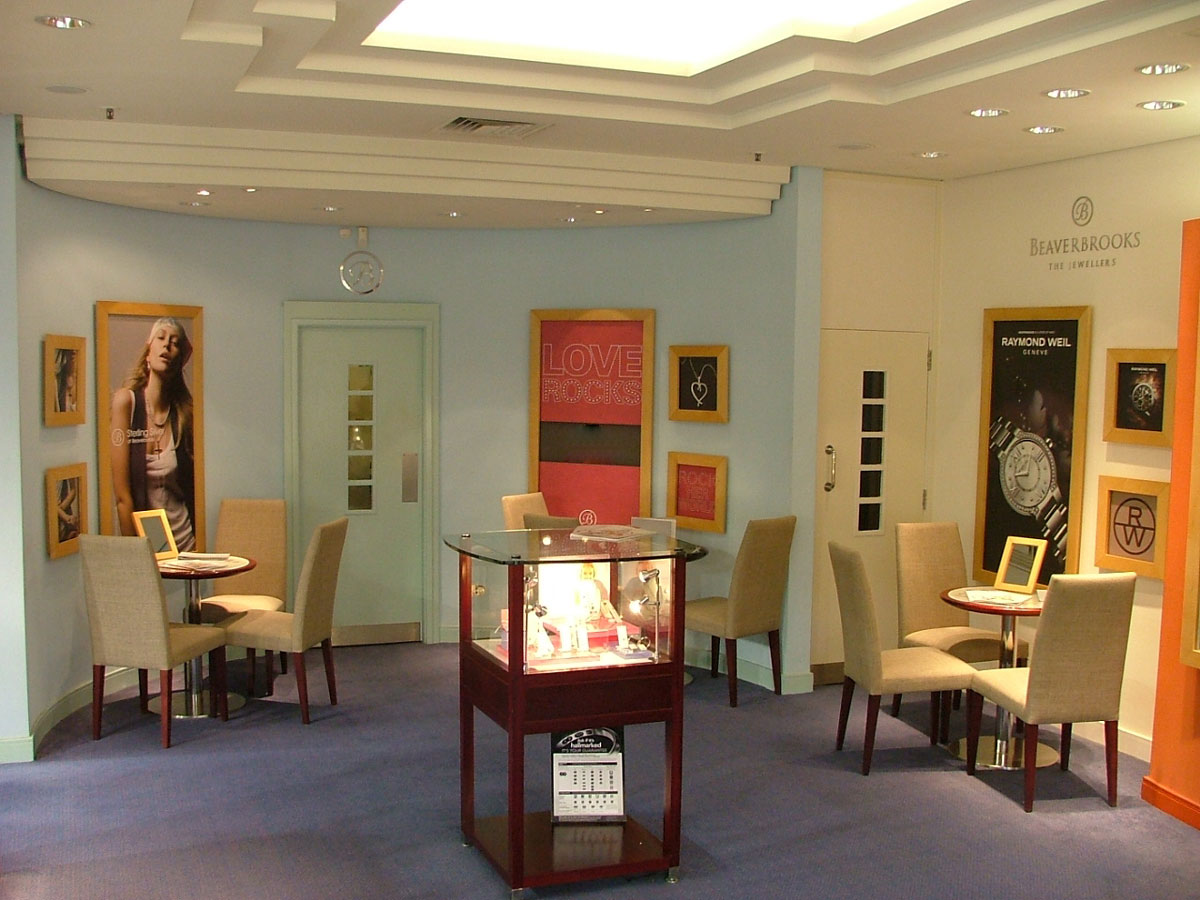 More than just jewellery
We decided to donate 20% of our retained profits each year. Since then, we've donated over £17 million to over 750 different charities. You can read more about our charity work here...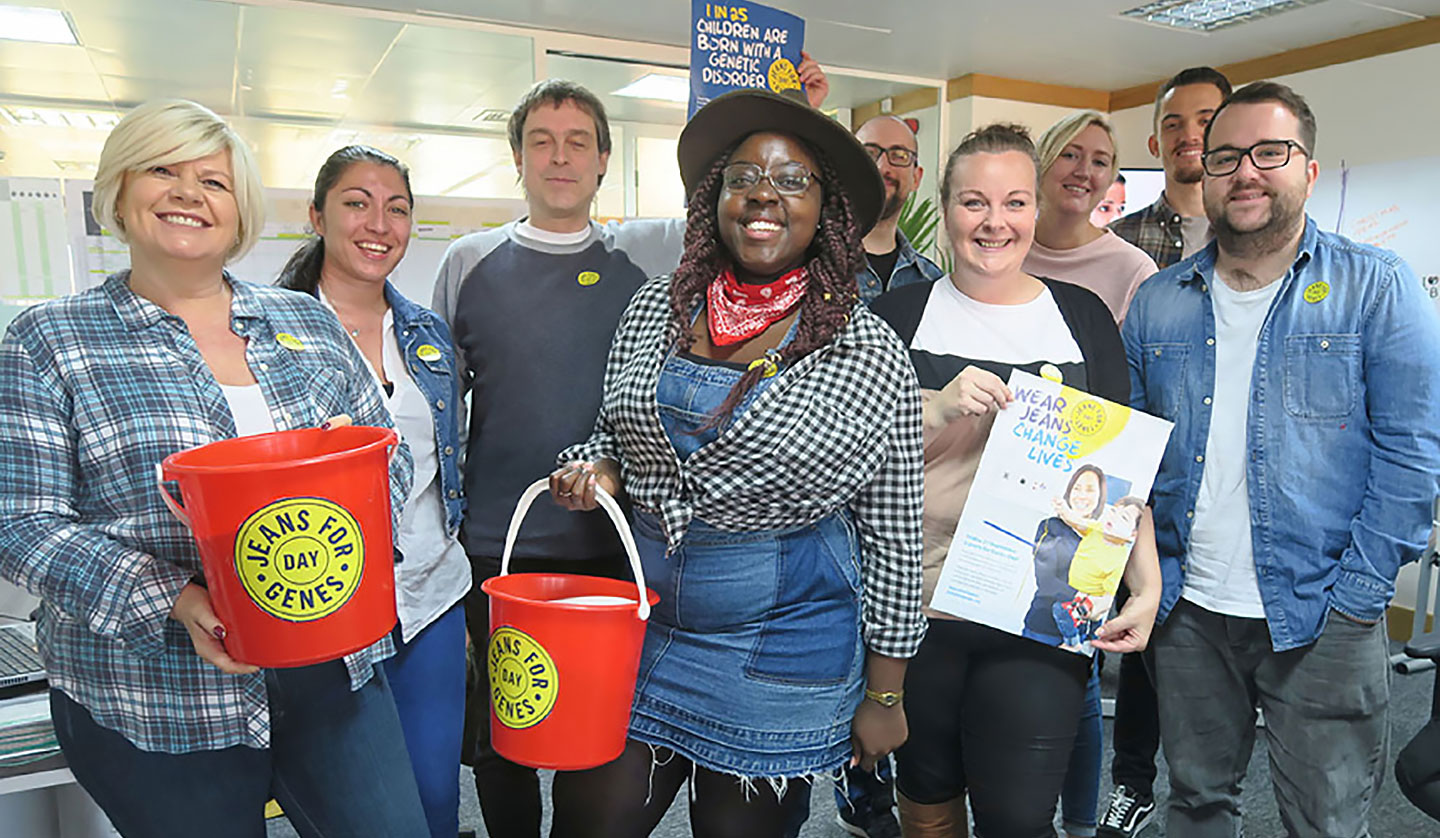 Welcome to the digital age
We opened our 50th store and our first transactional website was launched.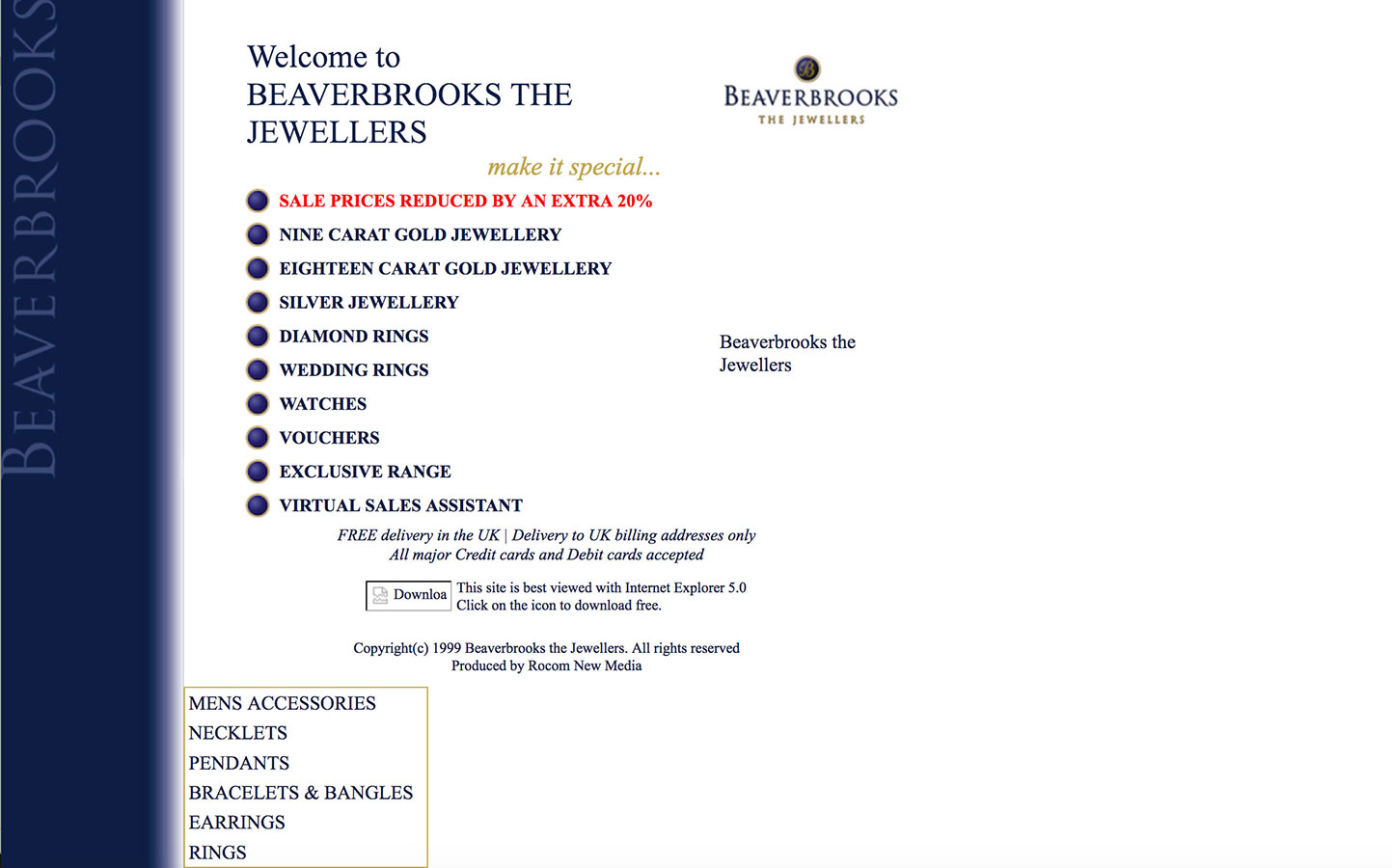 Andrew Brown MBE
Still actively involved in the organisation of the Beaverbrooks Blackpool 10k, then in its 26th year, Andrew Brown was awarded an MBE for his services to charity and community. Prince Charles commented that he 'must be tired after all those fun runs'.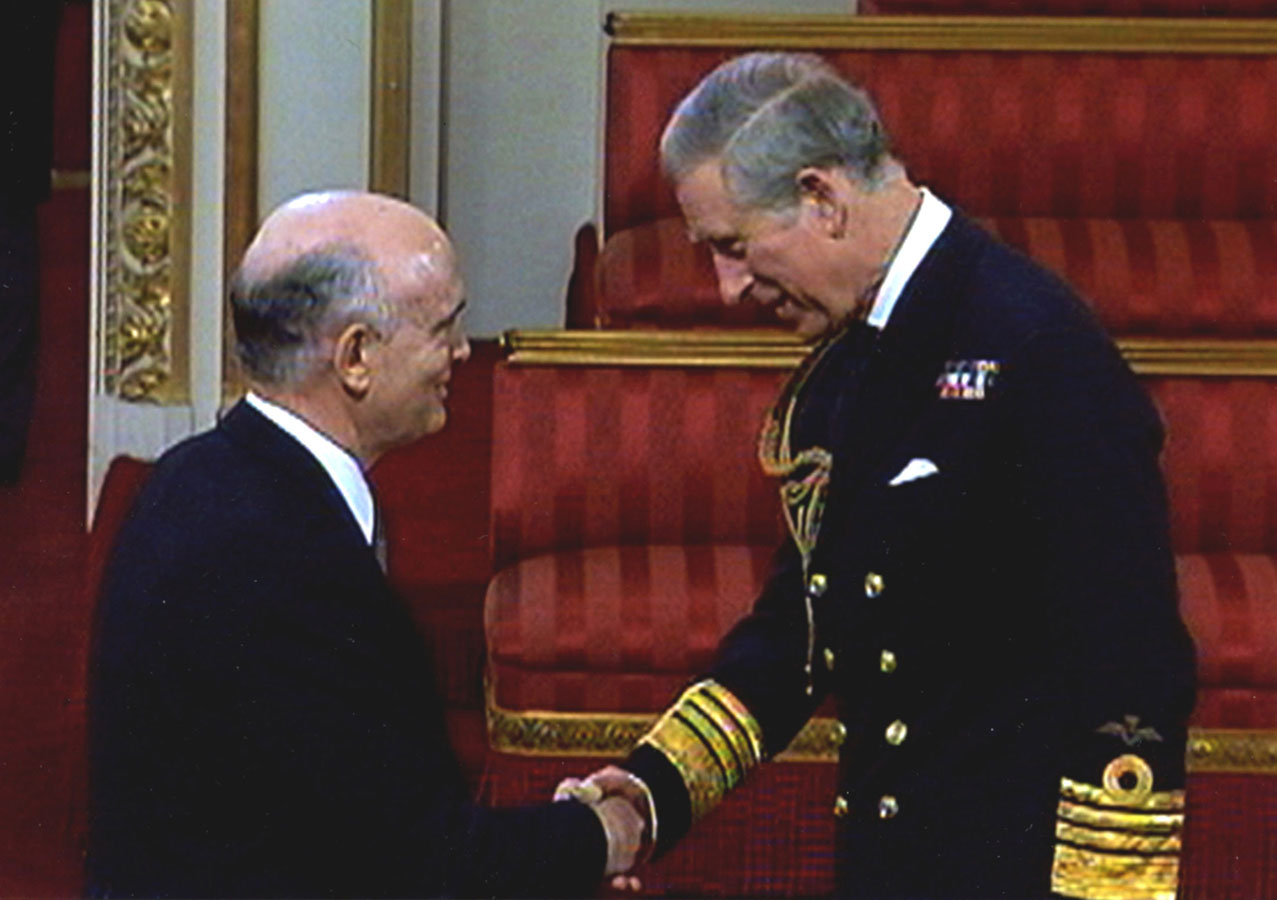 The first lady
Marking a significant change in the history of our company, Anna Blackburn was named CEO following a 15 year career with Beaverbrooks. Not only was she the first lady, but also the first non-family member to hold that title.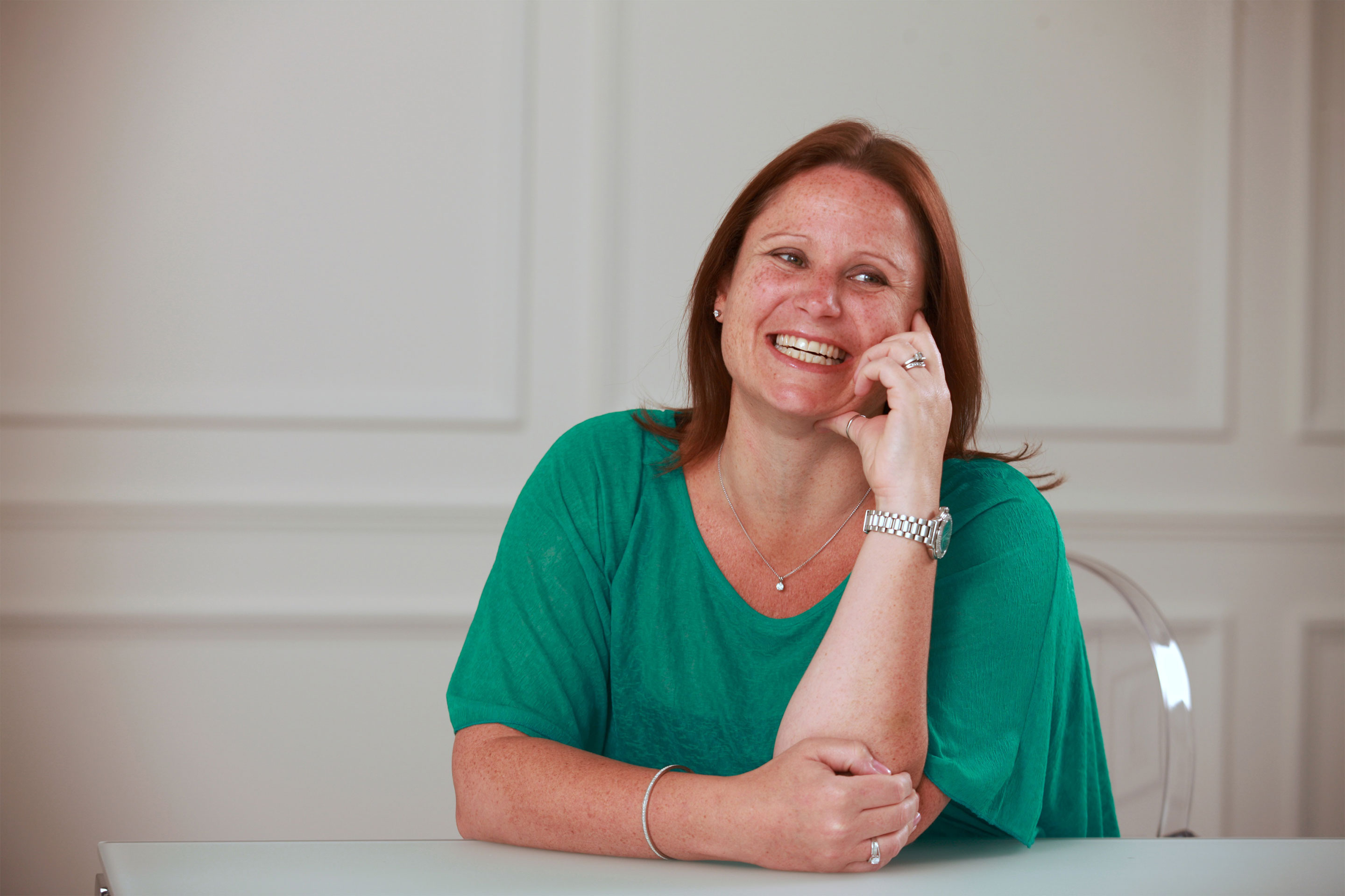 Mark Adlestone OBE
Our Chairman Mark Adlestone was awarded with an OBE in honour of his business and charity.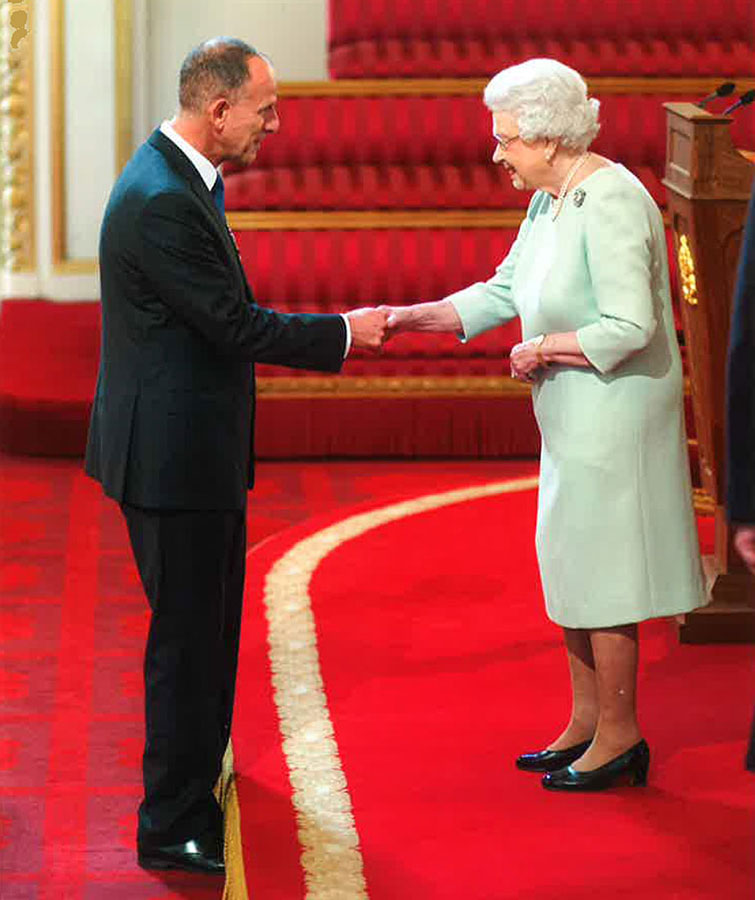 Outstanding contribution to the jewellery industry
Mark was named the winner of Outstanding Contribution to the Jewellery Industry Award at the UK Jewellery Awards. Mark also became Deputy Lieutenant of Greater Manchester.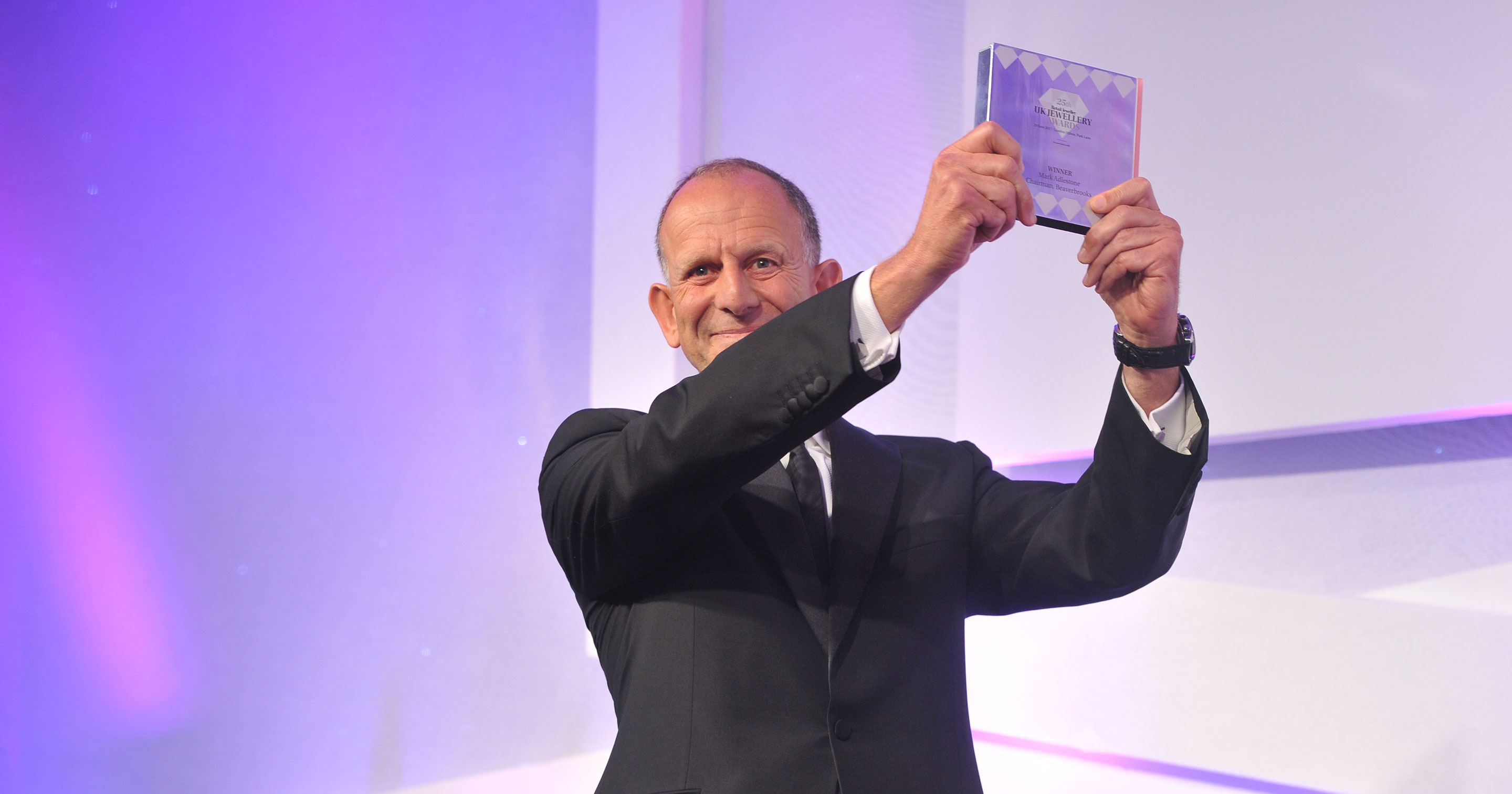 The first non-family MD in 3 generations of Beaverbrooks
Anna joined the board of directors and became the Managing Director of Beaverbrooks.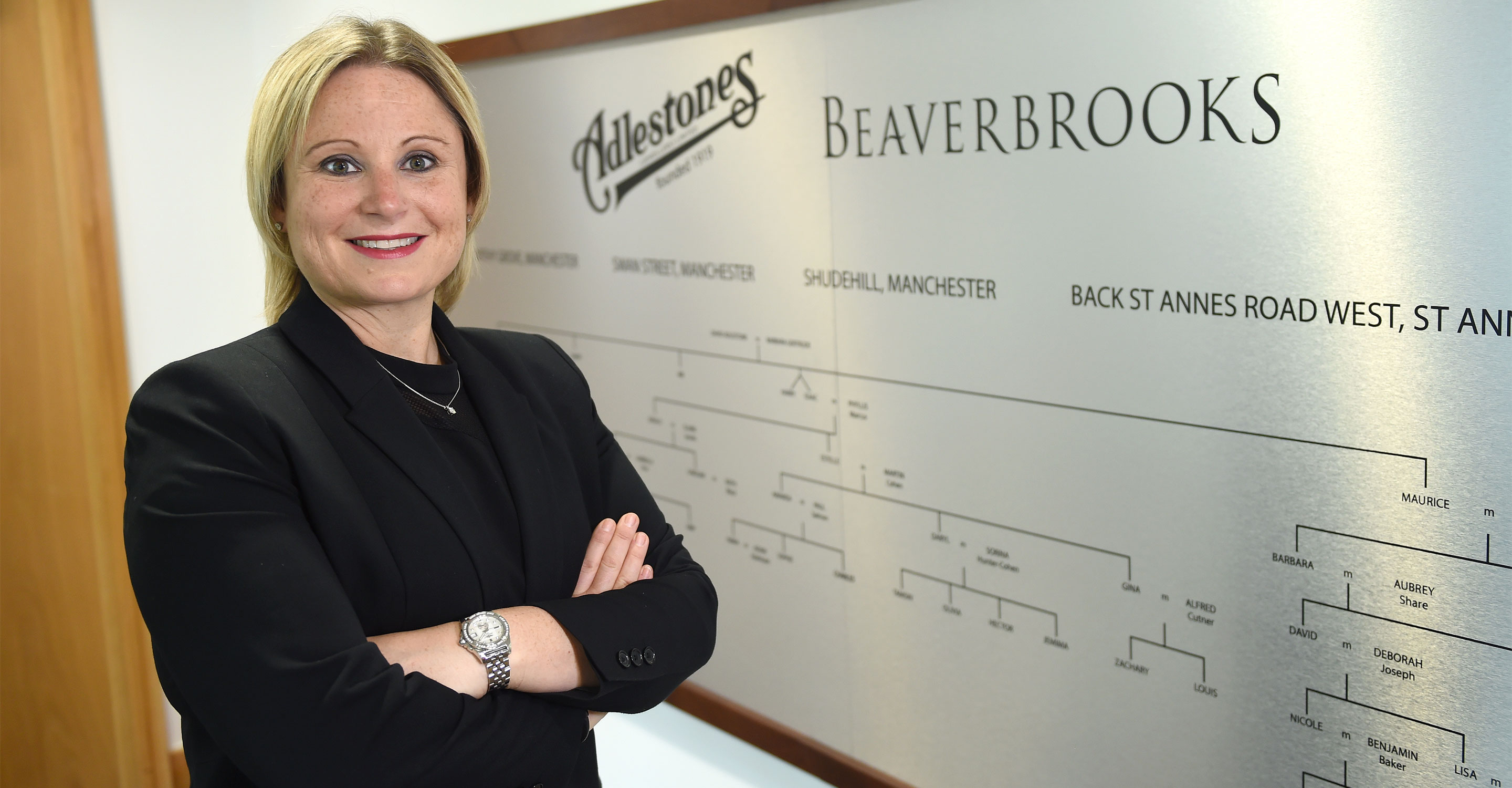 100 years of Beaverbrooks
In 2019 we celebrated 100 years, 3 generations and a lifelong passion for diamonds, watches and fine jewellery.
We're proud to have been your family jewellers for over 100 years. Here are some of the things that make Beaverbrooks so special today...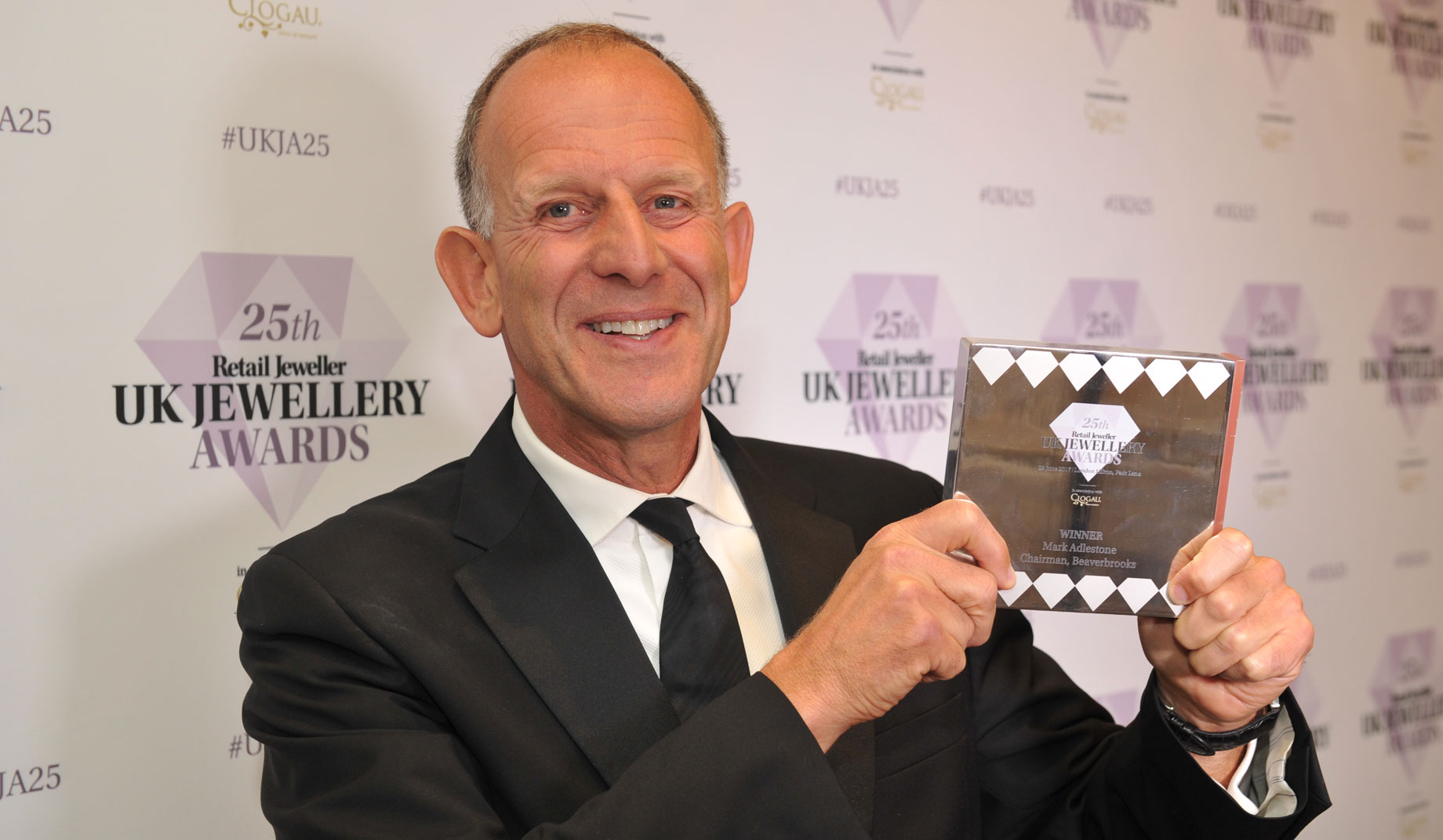 Award-Winning
We're extremely proud to be an award-winning jewellers. This year, we won Best Place to Work at Retail Week Awards, amongst others!
VIEW ALL OUR AWARDS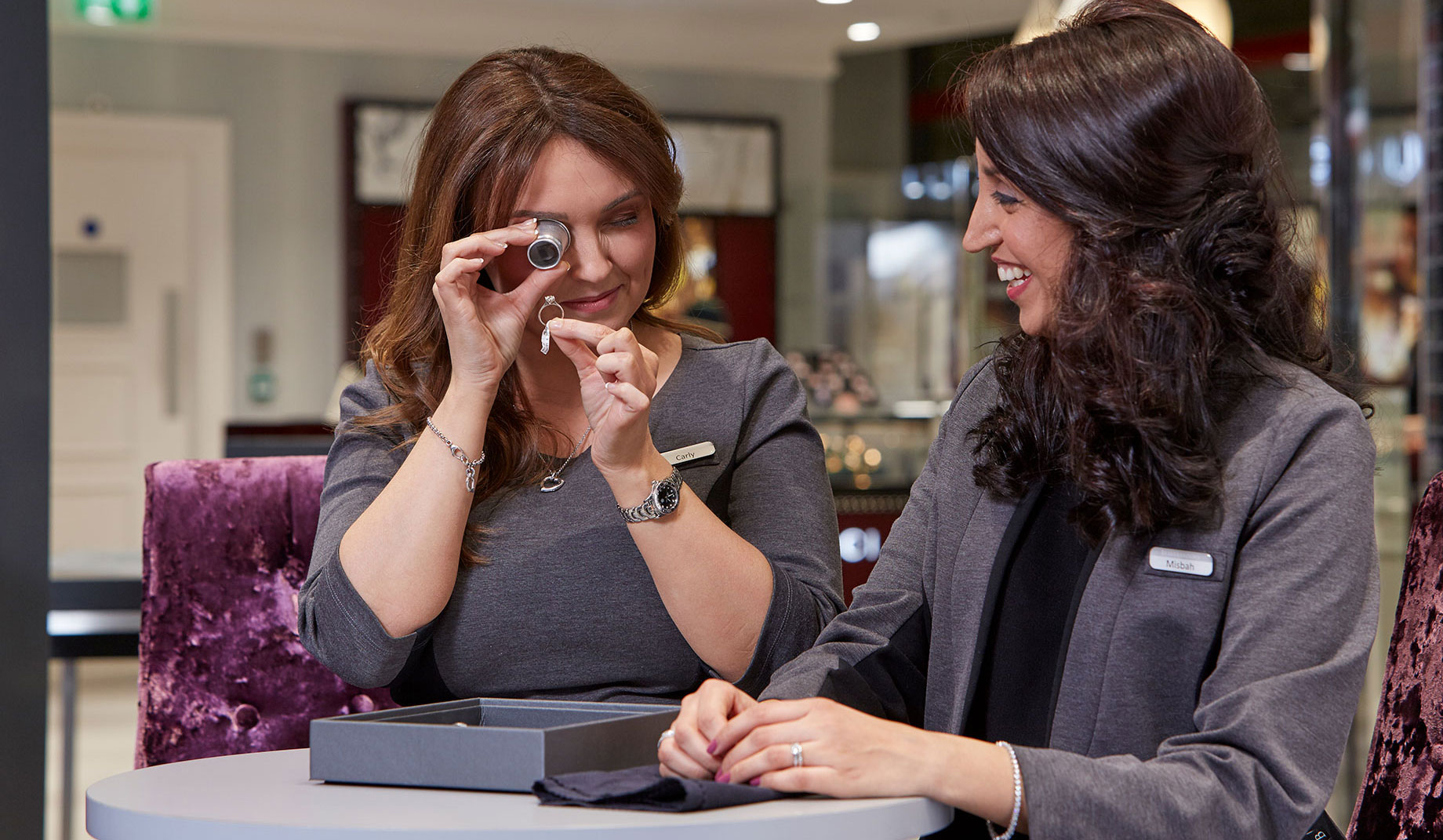 15
Two things set Beaverbrooks apart from the rest; our exceptional product and our exceptional people. Over a third of our colleagues have been with us for over 15 years.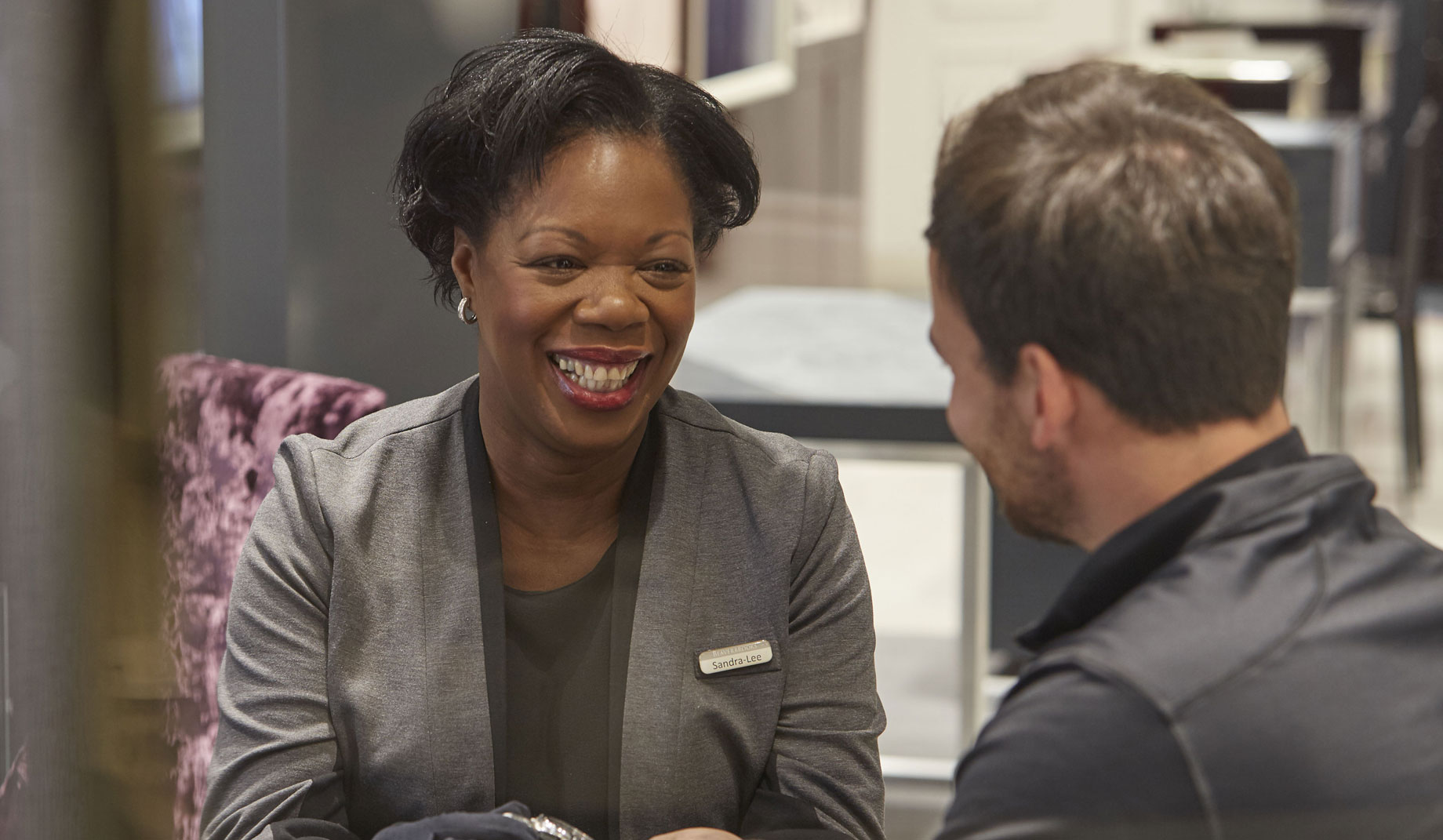 69
Today, we have 69 stores nationwide and we have over 940 colleagues. Over a third of our people have been with us for over 15 years.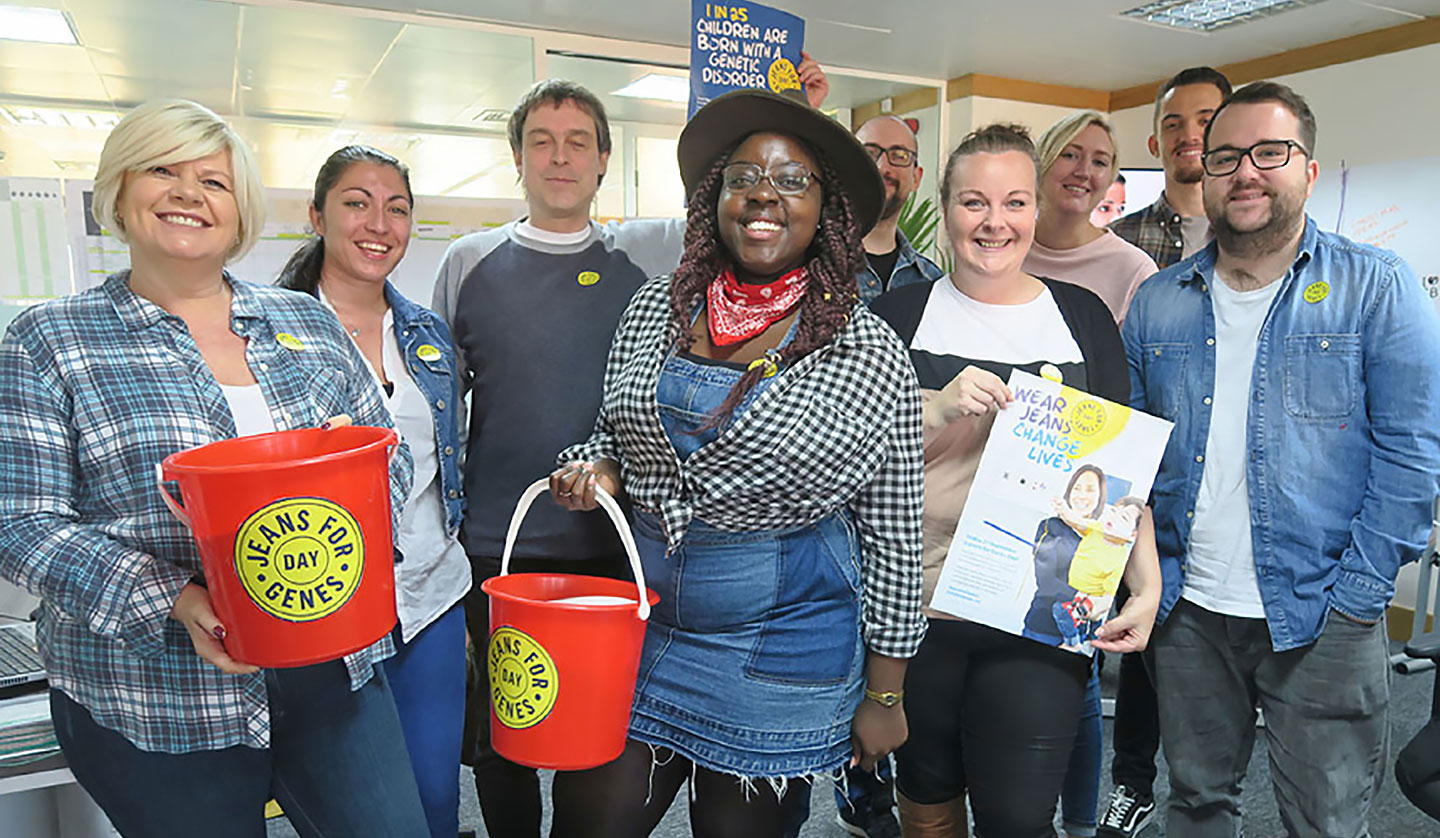 17000000
Since the year 2000, The Beaverbrooks Charitable Trust has donated over £17 million to over 750 charities.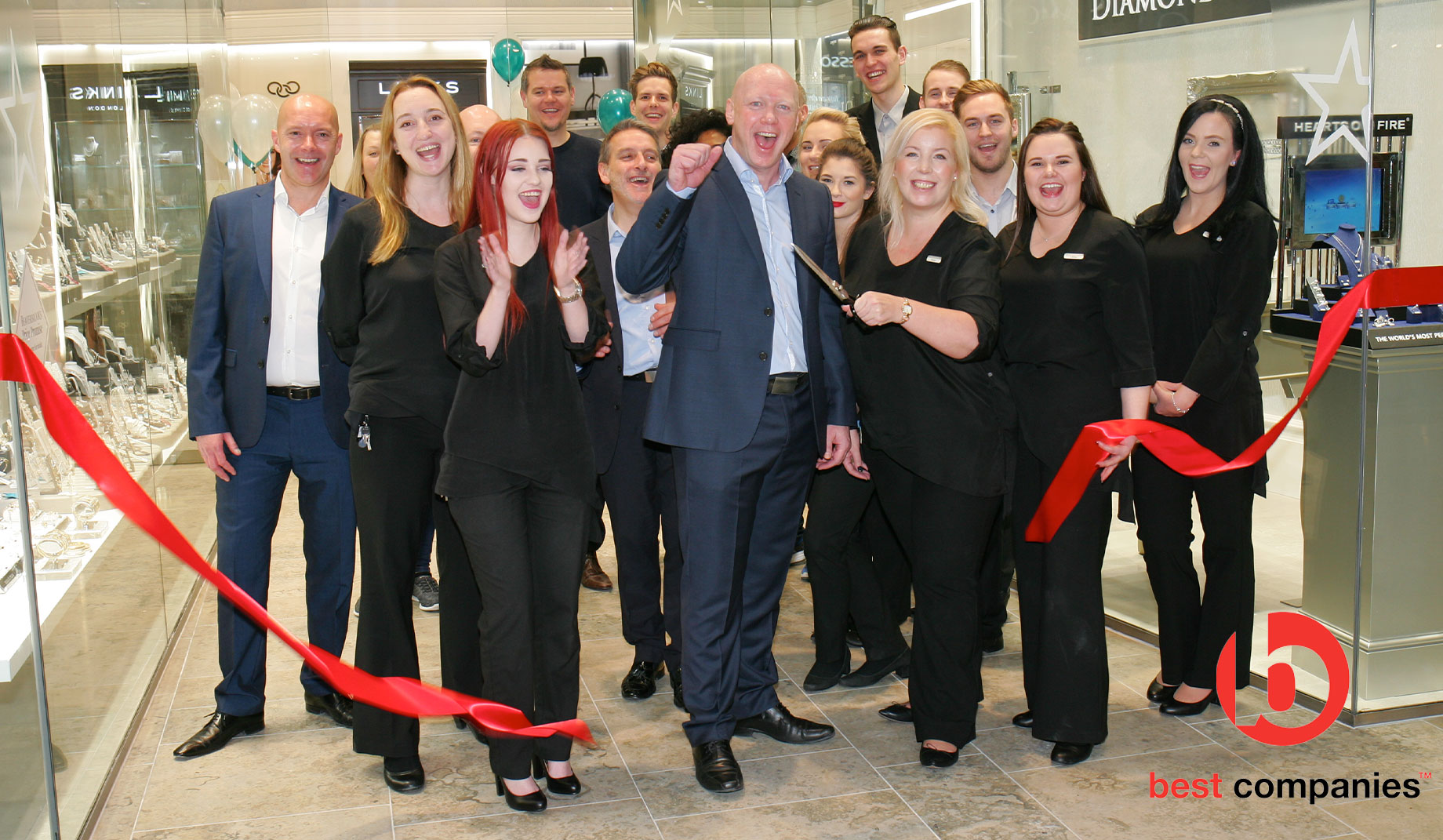 17
We've featured in The Best Companies To Work For list for 17 consecutive years, and this year we've been named the Best Company To Work For in the UK!
DISCOVER MORE AWARDS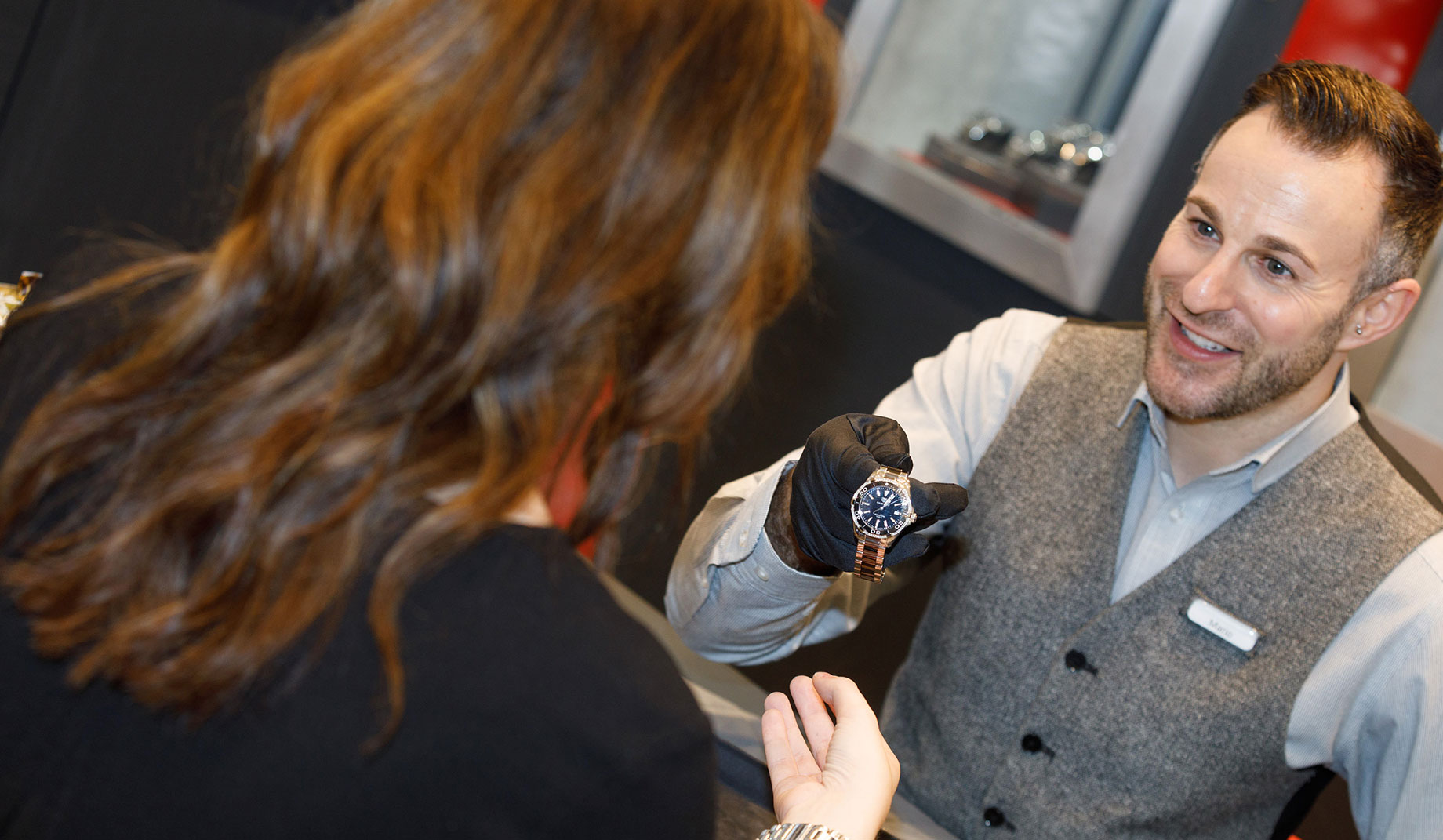 14
We've also been recognised as Best Companies' longest-serving Three Star accredited company, as we've been awarded for 'extraordinary' levels of workplace engagement for the past 14 years.
DISCOVER MORE AWARDS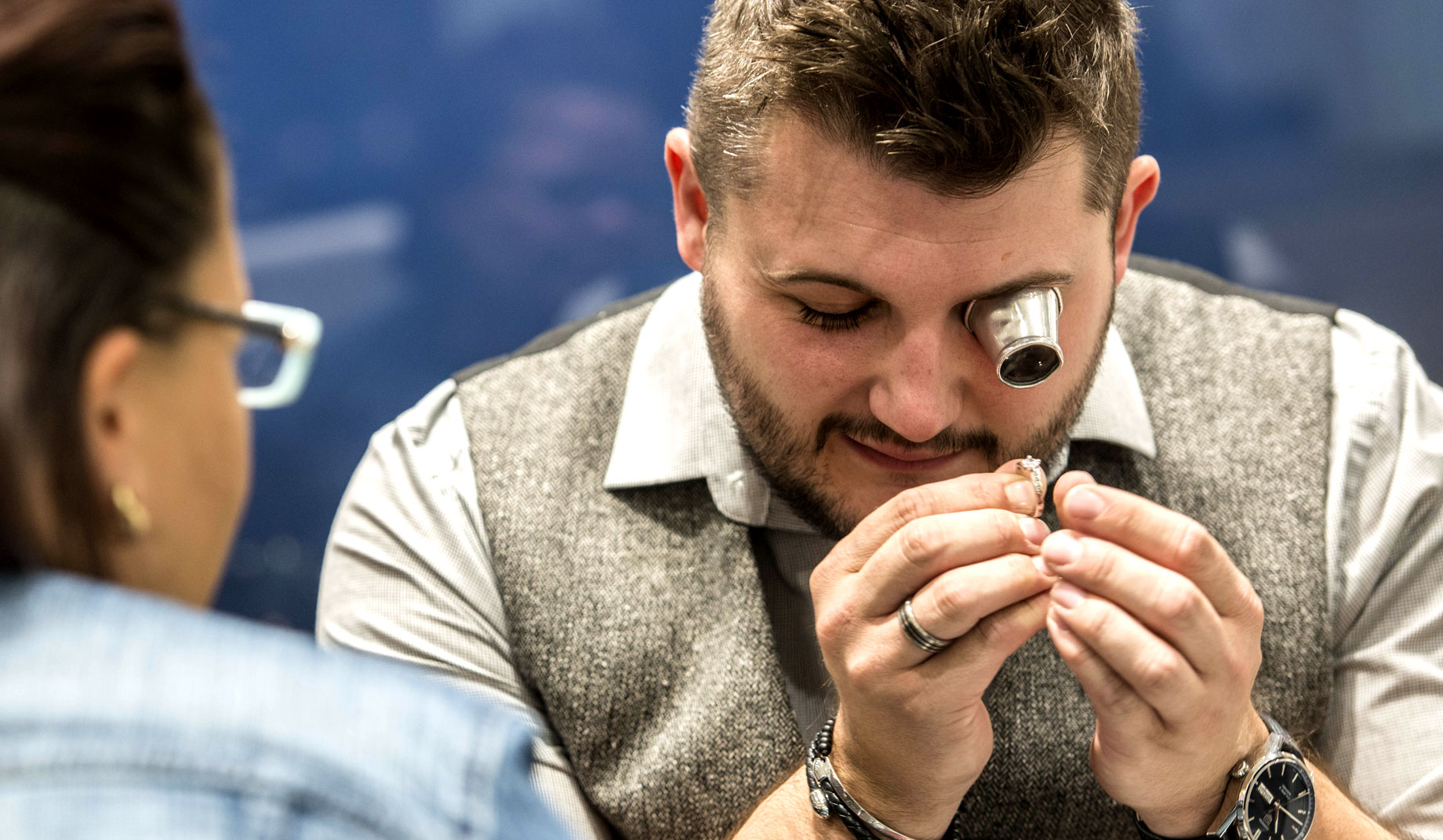 Still a family-owned and independent jewellers, we hold the same values today as when we first began, only now we have three generations of passion and expertise.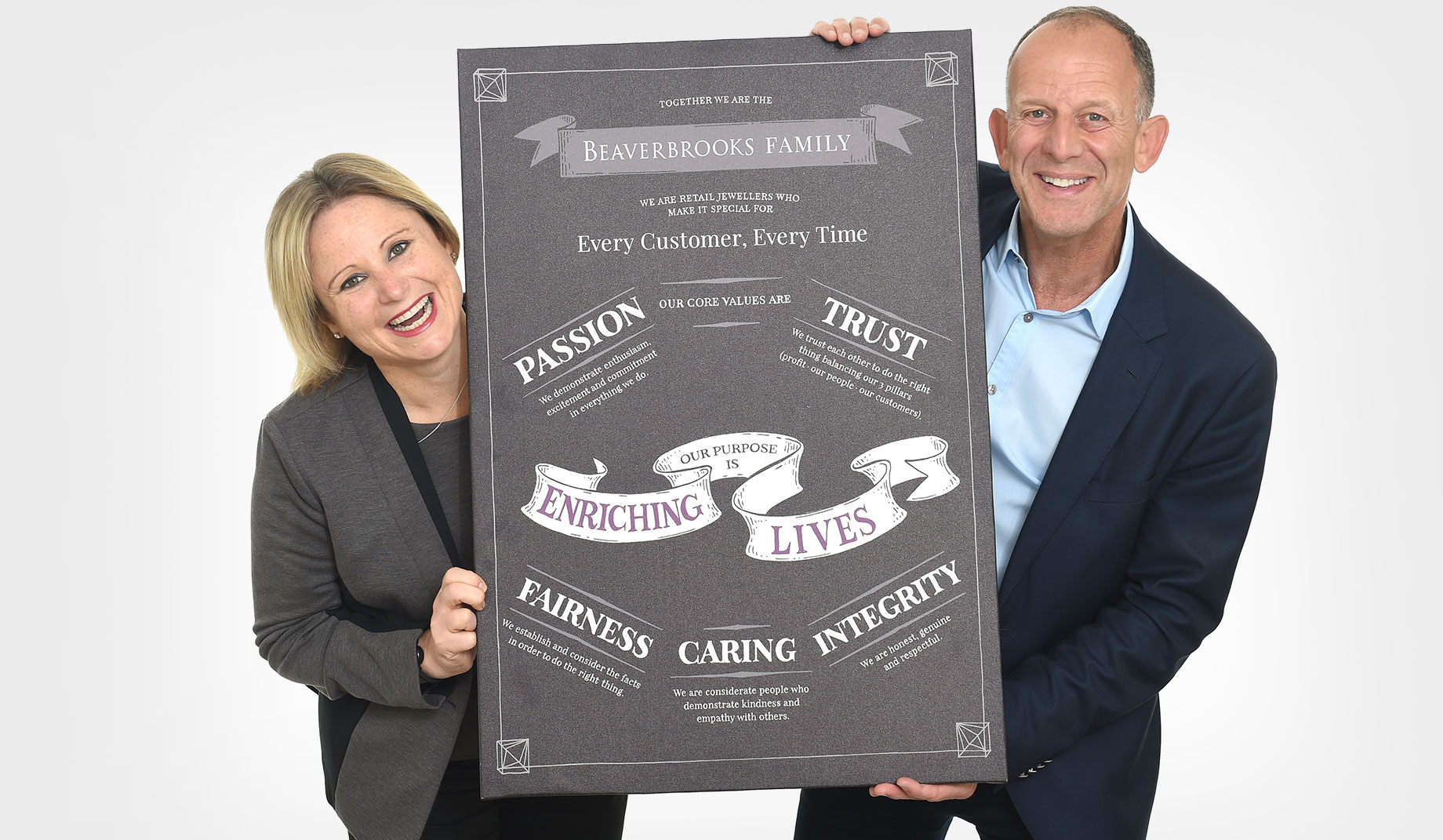 We have a core purpose of enriching lives, which simply means making a positive difference to the world we live. Our focus is that we continually grow in profit and culture to enable us to make a positive difference to our colleagues, our customers and the wider community.
FIND OUT MORE
We're proud to partner with some of the world's best brands, including TAG Heuer, Omega and Breitling, to bring you exceptional collections of watches and jewellery.

Your Special Moments
Hear from our customers and colleagues
Your Special Moments
Over 100 Years Of Enriching Lives
Our focus on charity and community work
Discover Enriching Lives