Beaverbrooks
Diamond Certificate
"You're not just buying a diamond, you're buying generations of expertise and knowledge."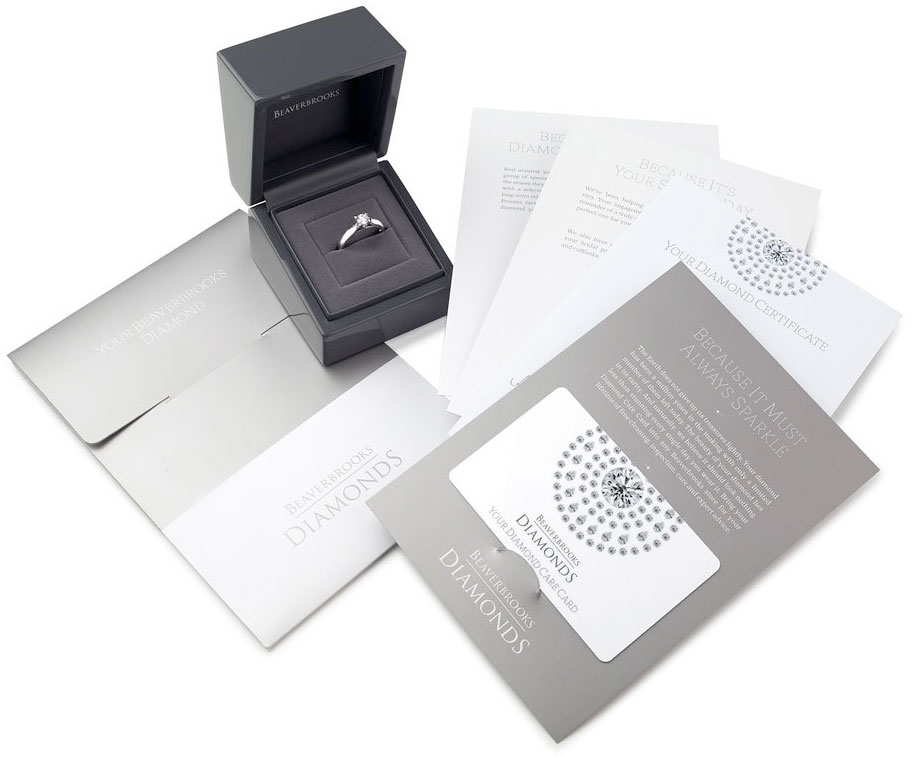 For us, a standard grading report is never enough. At Beaverbrooks we only work with expert diamond suppliers who excel in the artistry and science of cutting exceptional diamonds, and for this reason we only ever offer our own Diamond Certificate. Your stunning diamond will be accompanied by a beautiful Diamond Wallet which contains a report of the grading carried out by our experts, as well as a handy Care Card which entitles you to a lifetime of free cleaning, care and advice at any of our Beaverbrooks stores.
Shop Diamonds

Our Diamond Story
For 97 years and three generations, we have loved being a part of your most special moments. Nothing can match the excitement of trying on your perfect diamond or wedding ring for the first time, and when you find the one you love, it will simply take your breath away.
FIND OUT MORE