Selected stores will remain open for Click & Collect, general queries and placing orders over the phone.
Opening times vary for each store, please check the store page for this information.
VIEW FULL CORONAVIRUS UPDATE
Doing what's best for our colleagues, our customers and our communities is always our top priority, so we've been very busy behind the scenes making sure we provide a safe and enjoyable shopping experience for you in-store.
To ensure you appreciate the usual exceptional, personal service, whilst feeling completely safe and at ease, please read the below information before visiting our stores. We look forward to welcoming you back in store soon.
We are following and supporting the official government guidelines in the wearing of face masks or coverings in-store. If you are exempt from this, please let our Store Host know this as you enter the store.
Services we'll be offering in-store
Our stores will be open for all services and you can pop in whenever you like, although opening times may vary a little from normal. Please check our website for the latest opening times.
How we'll be serving you safely
All the steps we've decided to take are fully compliant with the latest government guidelines. All UK business have been asked to complete and publish a thorough risk assessment to demonstrate this. Please see the Beaverbrooks risk assessment here.
Here are some of the measures we're introducing in-store…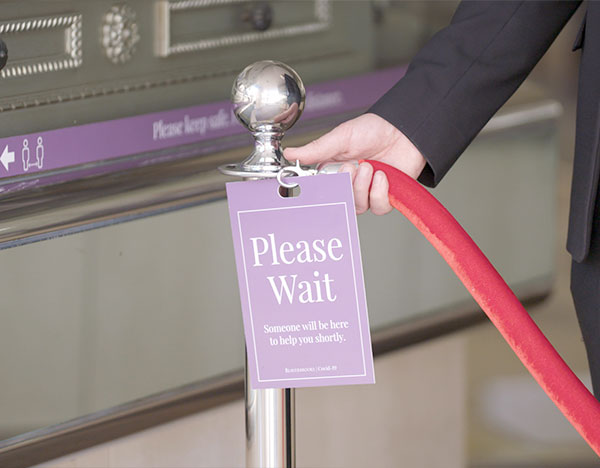 We'll be limiting the number of customers in our stores at any time, meaning there may be queues to get into store. For stores within shopping centres, there may also be queues to get into the shopping centre.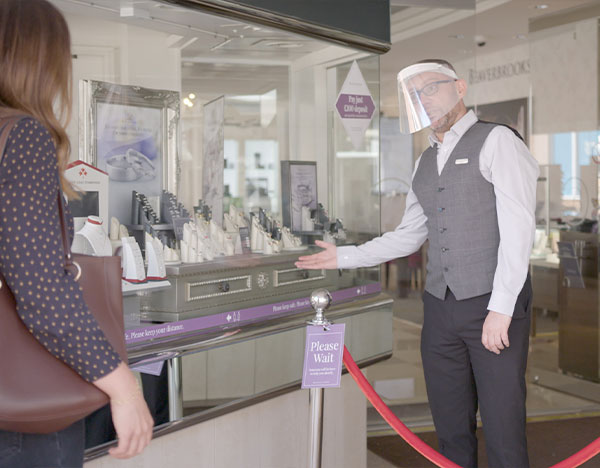 Each store will have a dedicated Store Host, limiting the numbers inside.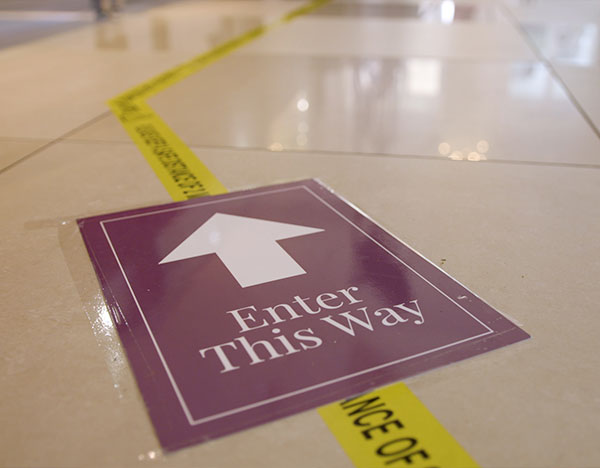 We've changed the layouts of each store with clearly zoned areas to ensure 2 metre distancing at all times.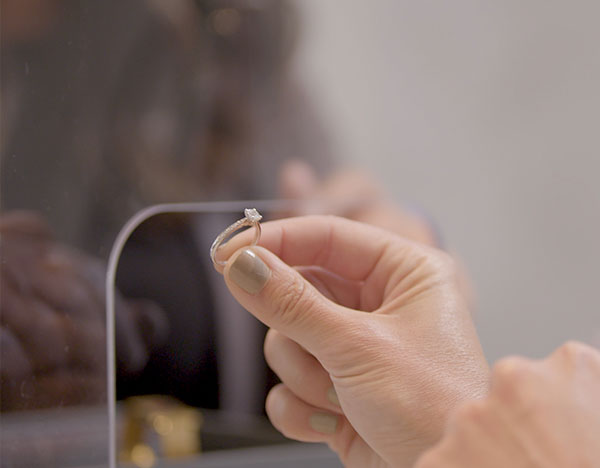 We've introduced clear screens to our consultation areas so you can safely see a piece of jewellery or watch up close and safely. Masks and gloves will be available if you'd like to use them.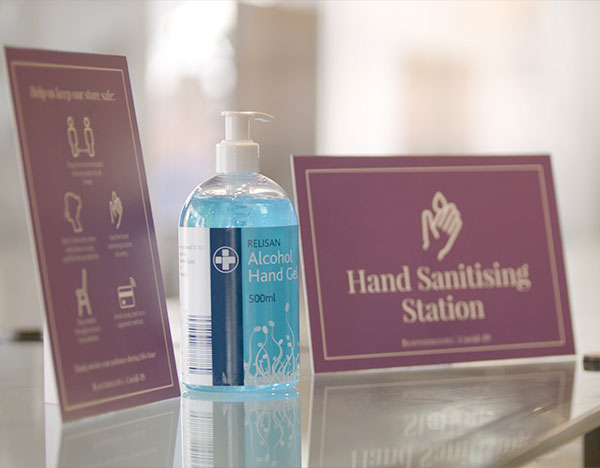 There will be hand sanitisation stations situated at the entrance of every Beaverbrooks store. All our colleagues will check their temperature every day when they arrive and follow strict daily cleaning and hygiene practices during their working hours.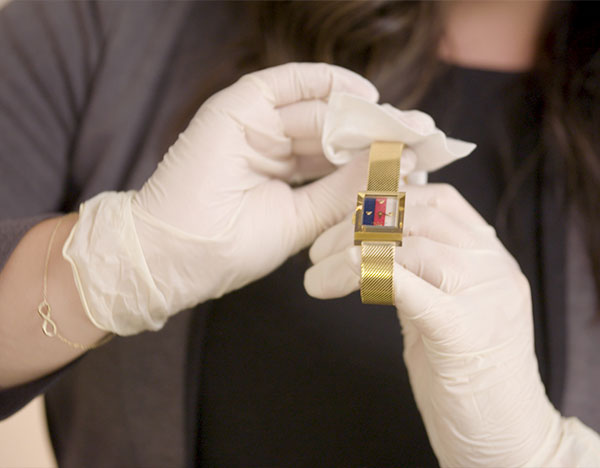 We will be individually cleaning our jewellery and watches in between every consultation with specialist cleaning products.
Watch how we're keeping you safe.
Please follow our safety measures
Frequently asked questions
For more FAQs, please see our full update here.