July's Inspiration at Beaverbrooks

Summer is our favourite time of the year - although we're still keeping our fingers crossed for some more summery weather! For us, summer means lots of new products and we can't wait to share our latest arrivals with you to help you accessorise your new season wardrobe with style. We know we shouldn't be wishing our summer away before it's even started - but the second half of 2015 looks like it will be exciting!
With love, from Beaverbrooks x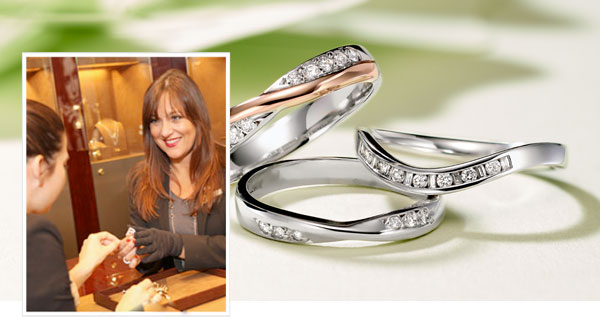 Book An Appointment
We're really excited to announce the launch of our new appointment booking service, available in 9 Beaverbrooks stores. Designed to make shopping for those extra special purchases an easy and enjoyable experience, an in-store appointment is the perfect way to find a gift for a loved one, or a well-deserved treat for yourself.
Find out more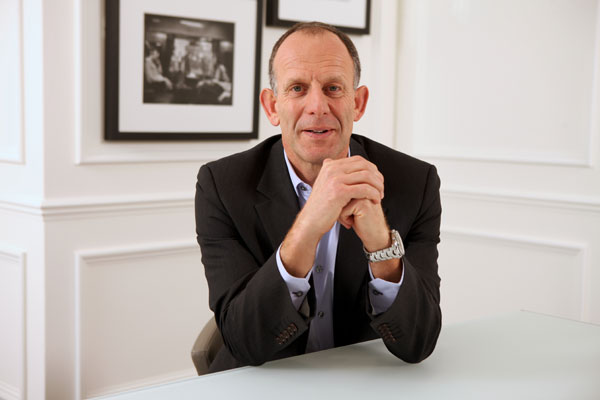 The Queen's Birthday Honours
We are incredibly proud and honoured to announce that, Mark Adlestone, Chairman of Beaverbrooks, is to receive the Order of the British Empire (OBE) for his services to Business and Charity as part of the Queen's Birthday Honours List 2015.
The OBE is awarded to people 'in prominent national roles making distinguished or notable contributions in their own specific area of activity' which in Mark's case are his outstanding contributions to both business and charity.
Mark will be invited to receive his honour personally from The Queen or a member of the Royal Family at an Investiture ceremony in the near future.
Mark said "I have long felt that the world of business should work hand in hand with the worlds of philanthropy, values, ethics and community. We embrace and encourage this philosophy within Beaverbrooks and I am thrilled that this honour celebrates that fact. This is a wonderful reflection of the work that we are doing together as a business through our focus on Enriching Lives"
Congratulations go to Mark on behalf of everyone at Beaverbrooks. We are so proud and delighted that his amazing contribution to our business and our purpose of Enriching Lives & helping others has been recognised in this very special way.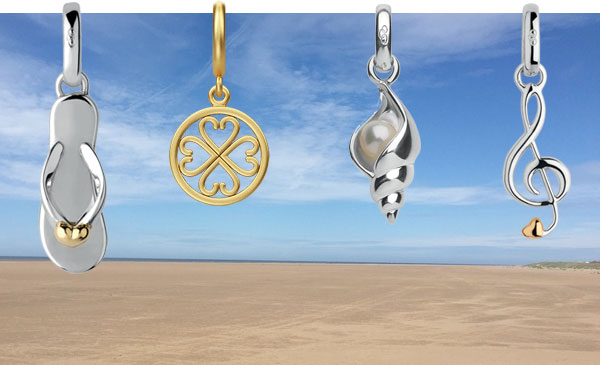 How to... lead a charmed life
Personalise your look and set your own trends this season with our wide range of bracelets and charms. With so many to choose from, a charm bracelet is the perfect way to create wonderful memories and set the tone for the perfect summer look.
Best Friends Set Trends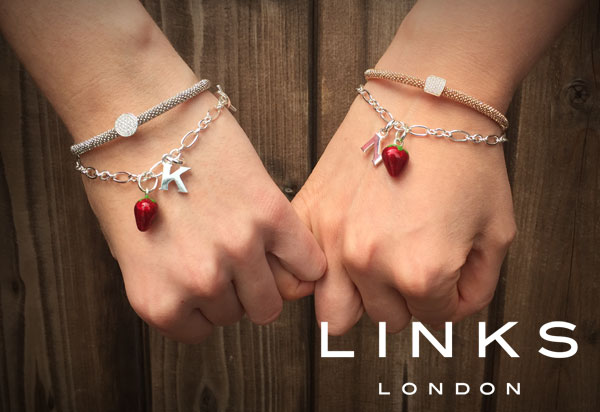 The best of friendships always complement each other's style, match your looks together with the latest pieces from Links of London
Shop Links of London
Tell Your Tale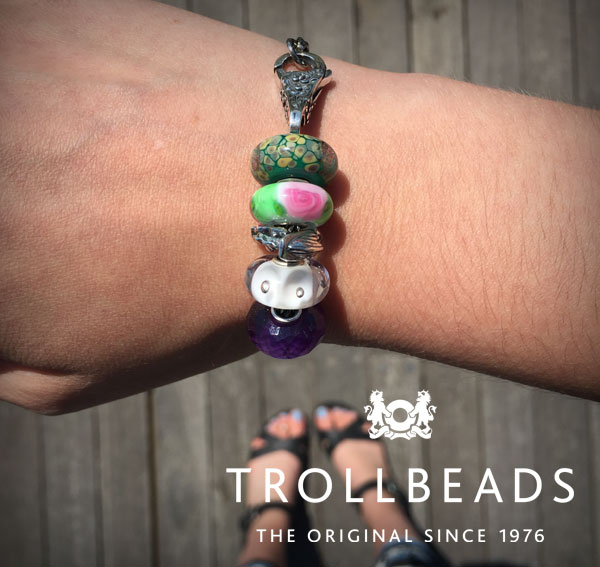 Discover a magical collection of Trollbeads sentimental must-haves, perfect for celebrating your most special occasions
Shop Trollbeads
The Edge of Glamour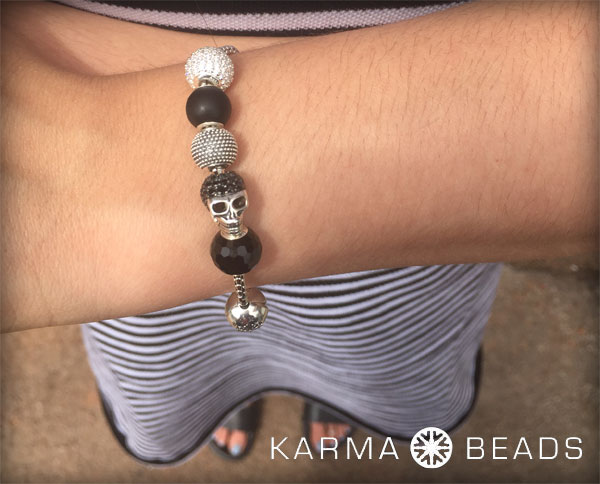 Glamour, glitter and bags of attitude, this exciting Karma Beads collection guarantees to shake up your look this season
Shop Thomas Sabo Karma Beads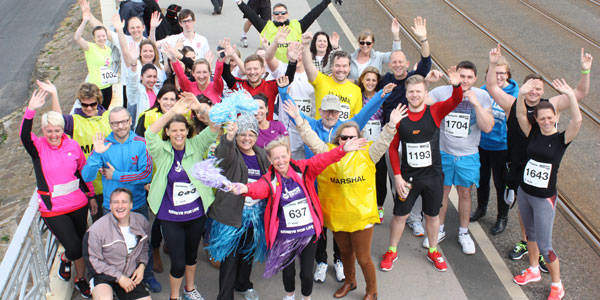 Charity update
Over the last couple of months we've been getting out and about in the lovely sunny (ok, mostly rainy) weather at our annual charity events. On Sunday 10th May we held the Beaverbrooks 10K Fun run in Blackpool, followed by the Beaverbrooks Bike Ride on 7th June.
We're really proud and delighted to sponsor these annual events in partnership with Trinity Hospice. This year was a particularly special year for the Trinity team as they celebrated 30 years of providing compassionate palliative care for Blackpool, the Fylde and Wyre.
We'd like to say a huge thanks to everyone who supported the Fun Run and the Bike Ride this year, and a big well done to all our runners and riders.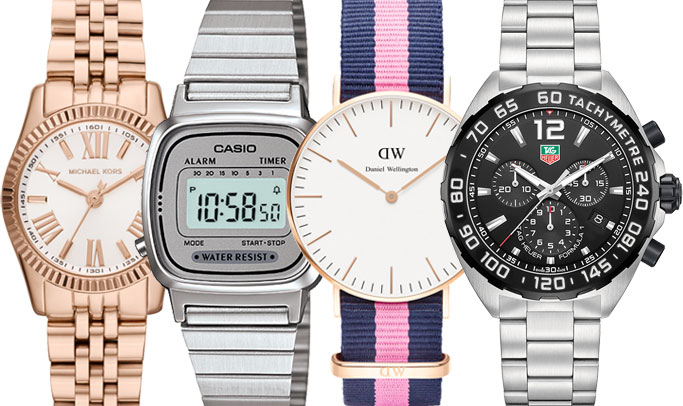 Watch the trend
Whether you want the watch of a lifetime or a bold, statement style, we believe that a watch should do more than just tell the time. Our watch Buyers Nick and Bruce give us their views on the current trends and what to look out for when choosing your next timepiece.
1. Go for smaller case sizes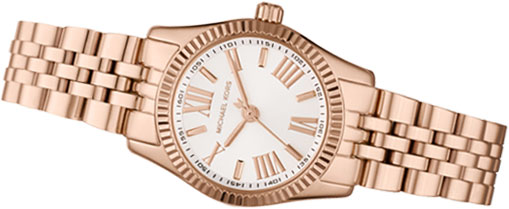 Big, oversized watches are still the number one fashion accessory, but we're definitely seeing a trend for smaller watches, particularly in the ladies' collections. These watches are perfect for transforming your look from day to night, whilst their smaller size makes them ideal for layering with an armful of bracelets for a look that's right on-trend.
2. Show off your retro side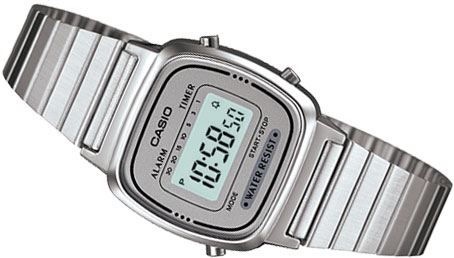 Being retro is definitely in, and our collection of retro and heritage inspired pieces are just right for adding a perfectly placed touch of nostalgia to your look. Fabric NATO straps are a must-have style this season, whilst touches of tartan and tweed are all you need to achieve an individual, quirky vibe that will ensure you set the trend.
3. Make the colour pop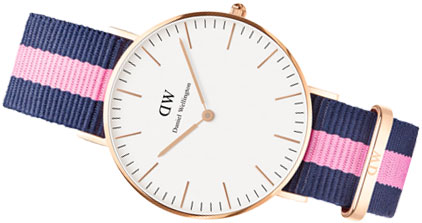 We love a vibrant pop of colour and the trend for vivid coloured dials has emerged just in time to wake up your summer wardrobe. Although we're mainly seeing this trend in the fashion brands, we're very excited about the more eye-catching hues that are making their way into some of the Swiss brands such as Breitling and Gucci.
4. Strap or bracelet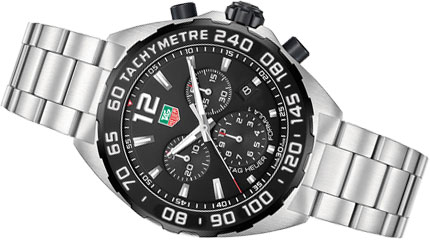 Sleek and contemporary, metal bracelets continue to remain the most popular choice when it comes to watches. However, luxurious leather straps look great with the fashionable retro styles, whilst fabric NATO straps are the must-have look for casual cool. We think the ones to look out for are watches with interchangeable straps such as Elliot Brown and Tudor, which enable to you to change your look without investing in a second watch.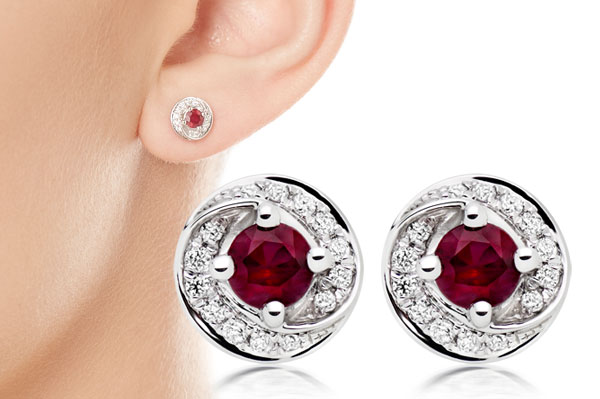 Stone of the month... Ruby
One of the best gemstones for jewellery settings, rubies may be any shade of red and are second only to diamonds in hardness. In ancient times, India was considered to be the classical source of rubies, and in the Sanskrit language, ruby is called rantnaraj, which is translated to King of Gemstones. The birthstone for those born in July, ruby is traditionally given to celebrate a 40th wedding anniversary and has been thought since the Middle Ages to protect its wearer against misfortune and bad health.
Did you know?: In ancient times, rubies were kept under the foundations of buildings in order to strengthen its structure
Things for your birthday list:
A timeless classic, pair your rubies with diamonds and you'll have a look that wouldn't look out of place on the red carpet.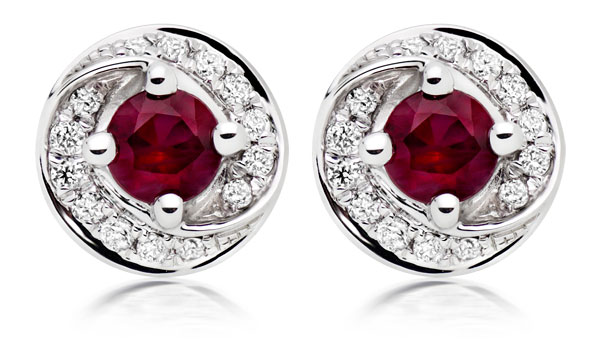 9ct White Gold Diamond Ruby Stud Earrings
£695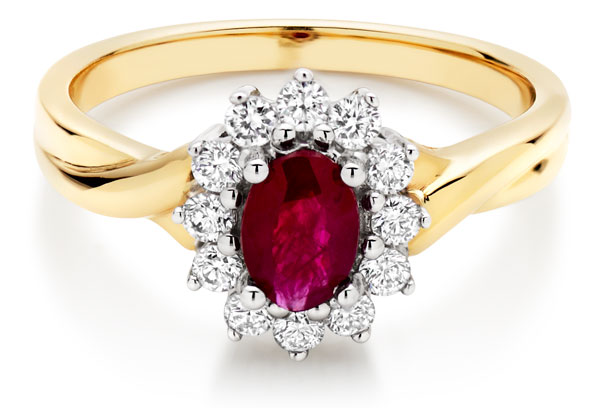 18ct Gold Ruby and Diamond Cluster Ring
£1,750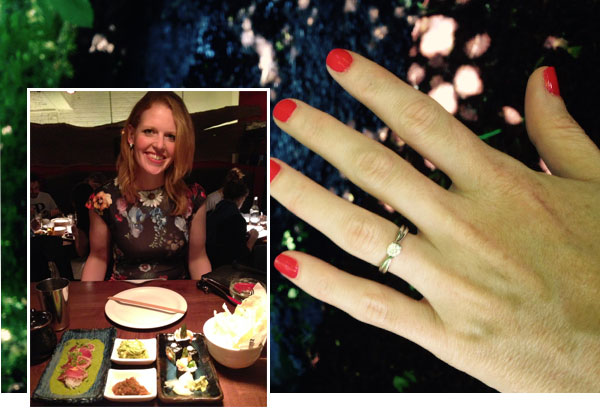 What's in our jewellery box
No-one could every accuse us of being shrinking violets when it comes to showing off our jewellery boxes. Just try and stop us!
This month's fabulous jewellery box belongs to: Cali, Web Team
"My husband had this beautiful ring specially made for me using an emerald cut amethyst that his Grandmother, May, bought when she lived in South Africa. The ring is made of sterling silver and the stone is held in a high four claw setting which shows off its clear purple colour beautifully. I don't wear it often, but when I do, I always think of May and it brings back some very happy memories."
What else has Cali got:
1.

Hearts On Fire Five Stone Platinum Diamond Ring
£1,755
2.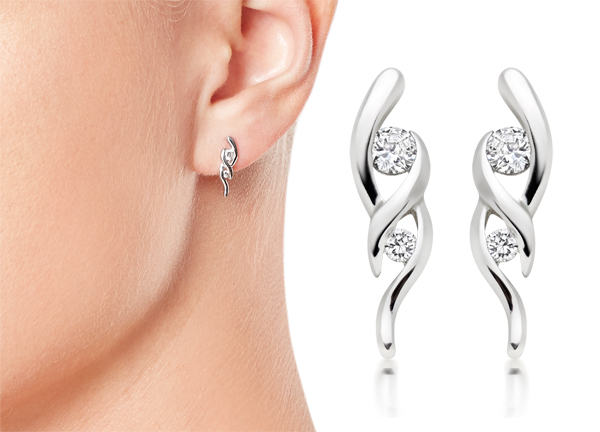 Silver Cubic Zirconia Twirl Drop Earrings
£20
3.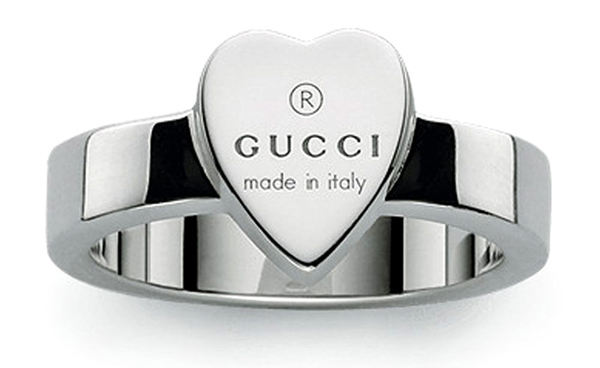 Gucci Trademark Silver Heart Ring
£115
4.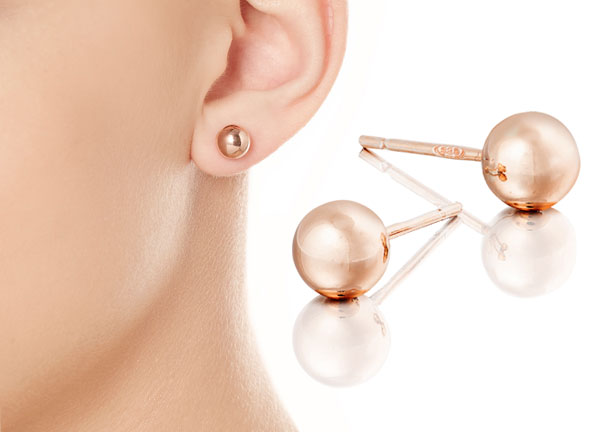 Silver and Rose Gold Plated Ball Stud Earrings
From £15
5.

Hearts On Fire Simply Bridal Twist Platinum Diamond Solitaire Ring
£2,690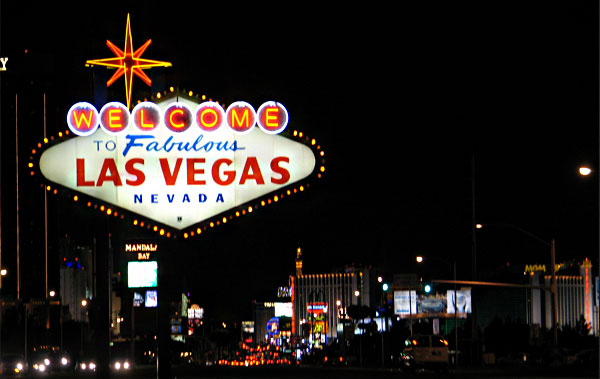 What Happens in Vegas...
Last month we visited the JCK Jewellery Show in Vegas to find some fabulous new additions to our collections. We found some really stunning pieces that we know you'll love – we can't wait to show you. Watch this space!
From the outrageous to the sublime, fashion is everywhere in Vegas. For us, the most fun part of the trip is indulging in a bit of people watching to see that the newest emerging trends are. We saw loads of yellow gold stackable rings and bracelets, geometric motifs, designs that make artful use of negative space, homages to Art Deco and opals, opals and more opals! Our top tips for keeping you one step ahead of the fashion scene in 2015/16 are:
Go for baguette cut – We saw lots of baguette cut gemstones – particularly diamonds, with a strong trend for these to be incorporated into mixed-cut designs. Perfect for creating a statement style, it looks like the love affair with vintage isn't over yet.
Collar necklaces are de rigueur – These were everywhere in Vegas, particularly the kind that cuff the neck with no need for a clasp. Anna, our CEO, tried on a particularly stunning piece which featured a 7.33ct pear shaped diamond – it was love at first sight!

Summer means butterflies, rubies and amethyst – Perfect for the summer season, butterfly motifs were everywhere, especially on pendants and earrings. We also saw a trend for gemstone embellished jewellery, especially amethyst set in both white and yellow gold and mixed with other coloured gems to create quite opulent designs.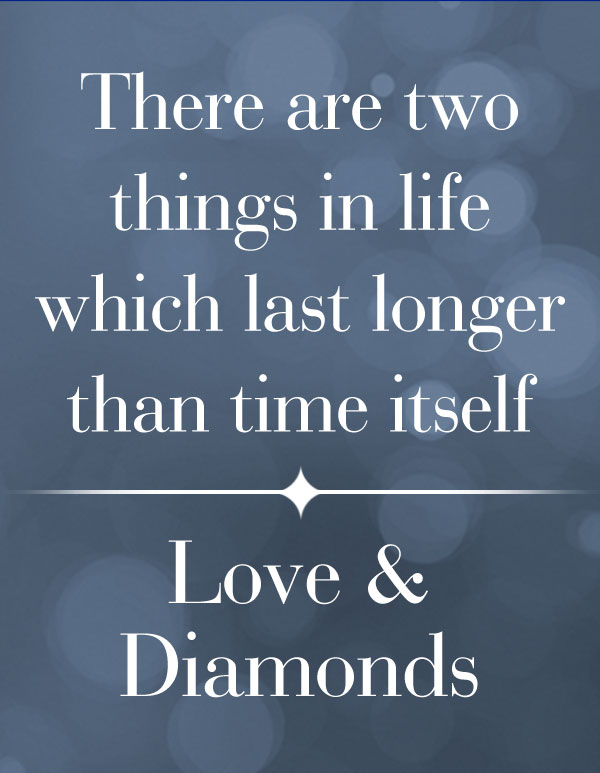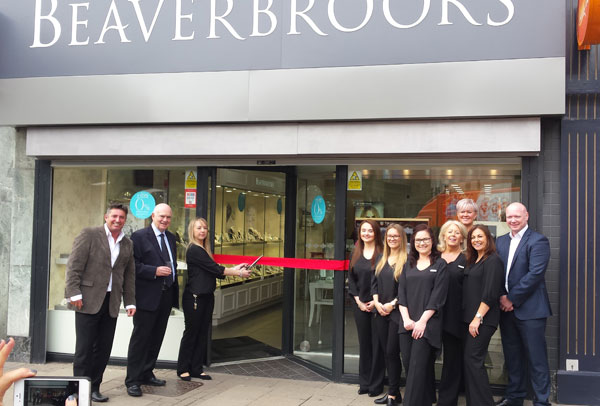 Welcome Barnsley
May was an exciting month for us as we opened our brand new store in Barnsley. Located on Cheapside, we are proud to be located right in the heart of Barnsley town centre.
Our beautiful new store has created a luxurious and welcoming environment for you to experience our leading selection of fine jewellery and watches, as well as our beautiful collection of Beaverbrooks diamonds and must-have brands such as TAG Heuer, Raymond Weil and Michael Kors.
Barnsley Store Details
previous item title
next item title