Inspiration Christmas 2015

We love Christmas. It's the one time of year where friends and family can all come together and share special, magical moments and the best gifts ever. Whoever you're spending the festive season with this year, we've got all the Inspiration you need to help you make your Christmas magical.
Merry Christmas, from Beaverbrooks x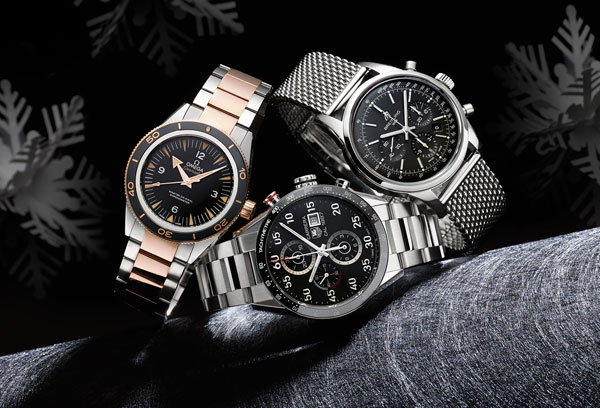 Dear Santa...
If you could have absolutely anything for Christmas, what would your ultimate wishlist look like? At Beaverbrooks we're lucky enough to work with some of the most stunning products in the World, from breathtaking diamonds to the best in hand-made Swiss watches. Our wishlists get longer every year – and some of us even keep them to hand in our office drawers just in case anyone should ask what we'd like. Because sometimes wishes do come true.
For Her: Make all of her dreams come true with a glamorous gift that she'll treasure for a lifetime.
For Him: If he's been good this year, show him how much you love him with one of these breathtaking gifts.
Decadent Diamonds: The ultimate present of all, surprise your loved one with a Christmas proposal with our beautiful range of diamond rings.
Shop Luxury Gifts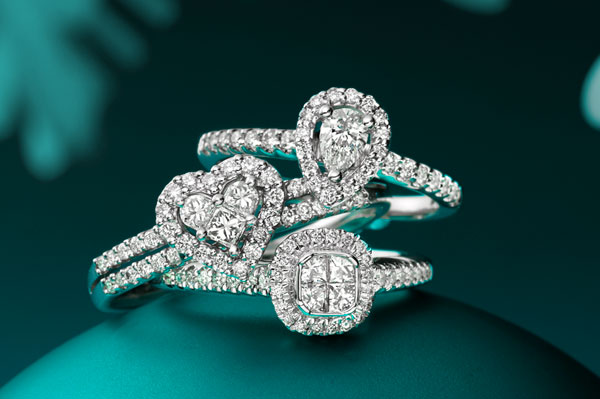 Twinkling & New
Welcoming in the festive season with some exciting new pieces, our latest additions will ensure you steal every spotlight this Christmas.
Beautiful in Blue
A thousand times rarer than a diamond, Tanzanite is only found in one place on Earth – at the foot of the awe-inspiring Mount Kilimanjaro.
---
Introducing Movado
Sleek, elegant and filled with innovation, we're so excited to be launching the Movado watch collection. These Swiss made watches are perfect for everyday luxury.
---
Diamonds to fall in love with
The most romantic time of the year, there's no better time than Christmas for planning your special proposal.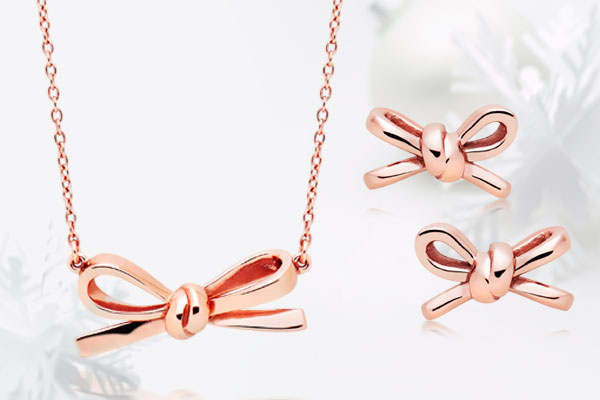 Perfectly matched pendant sets
Designed to ensure you're perfectly coordinated, our new extended range of pendant sets will create the perfect finishing touch. Whether you want to make a bold fashion statement or polish up your working wardrobe, our collection of matching earrings and pendants will ensure you always look your best.
Shop Pendant Sets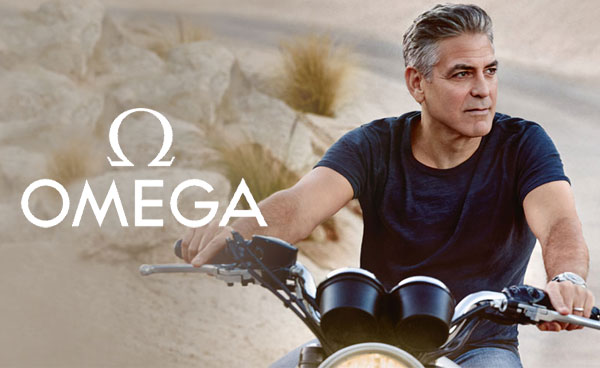 Swiss pioneers
With a proud oceanic legacy and a long association with NASA, Omega has a true pioneering spirit. Part of the James Bond spirit and charismatic style for almost two decades, they have a real life association with Her Majesty's service and will see you through your own fair share of action and adventure.
Dark Side of the Moon
Paying homage to the Speedmaster Professional chronographs worn by every Apollo astronaut, this remarkable watch is a product of ground-breaking technologies, designed to evoke the mysteriousness and allure of space.
Shop The Moonwatch
Discover the Omega collections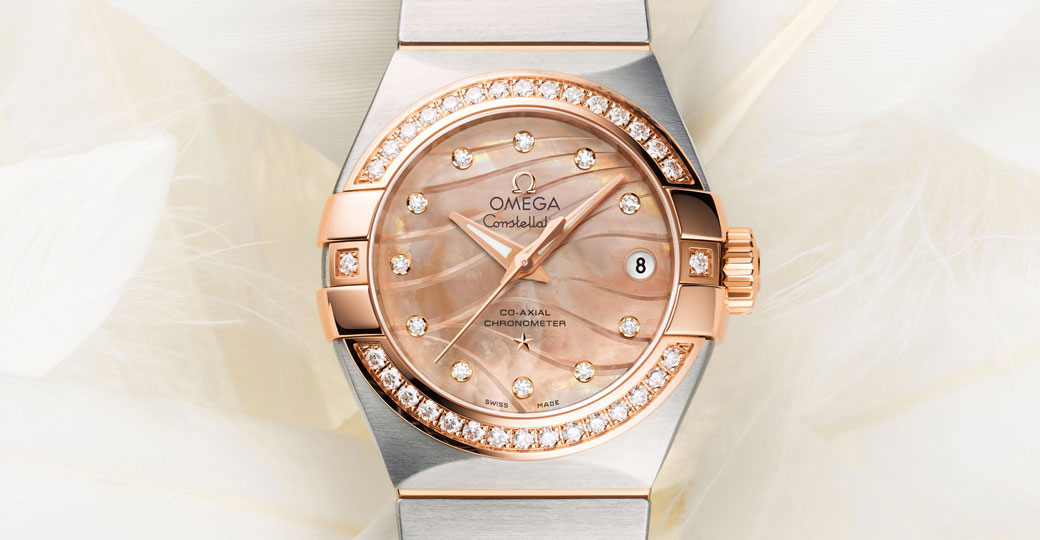 Constellation – originally launched in 1982, the Constellation's dramatic and enduring design concept has placed it among the ranks of the world's most instantly identifiable timepieces.
Shop Omega Constellation
---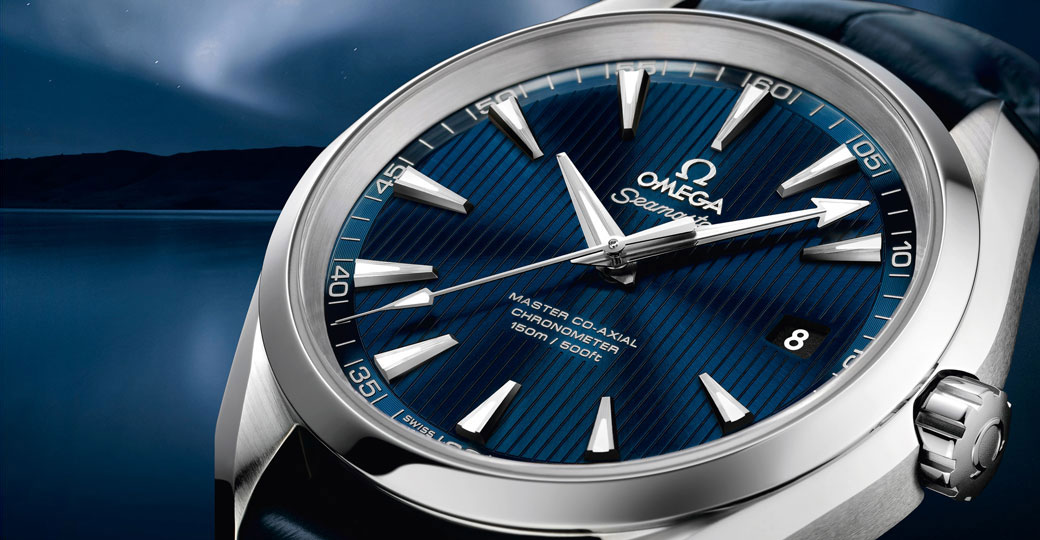 Seamaster – Capturing Omega's passion for adventure as well as their rich maritime heritage, the Omega Seamaster collection offers superb chronometric performance and enhanced precision both above and below the surface
Shop Omega Seamaster
---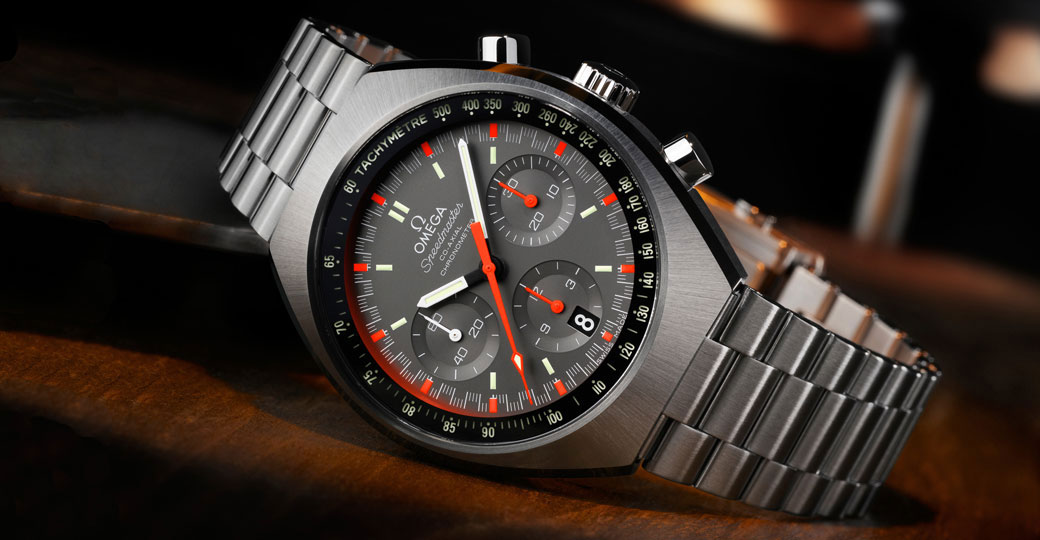 Speedmaster – Signalling the true immersion of human ingenuity in the mysteries beyond our planet, in 1969 the Omega Speedmaster made its mark in history as the first watch to be worn on the Moon.
Shop Omega Speedmaster
---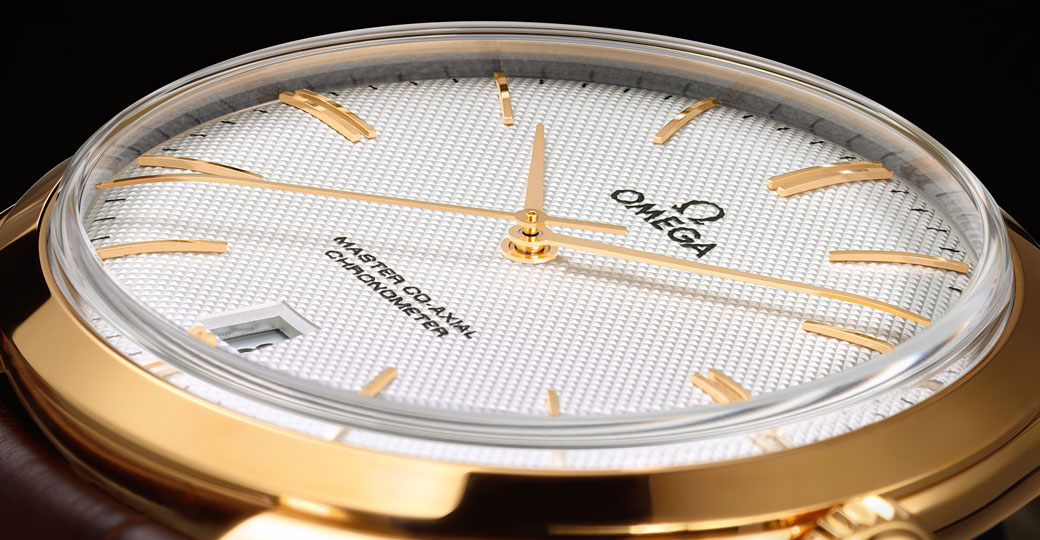 De Ville – Since 1967, the De Ville name has been associated with not only fashion and elegance but also with Omega's cutting-edge watchmaking technology.
Shop Omega De Ville
The name's Bond. James Bond
Everybody's favourite special agent, Omega has been firmly on 007's wrist for nearly two decades. Defined not only by an exhilarating sense of adventure, but by his role as the ultimate style icon, Omega makes the perfect sidekick for the suave and sophisticated Bond.
Omega Seamaster Aqua Terra James Bond Limited Edition Men's Watch
£4,630
Shop Now
Shop Omega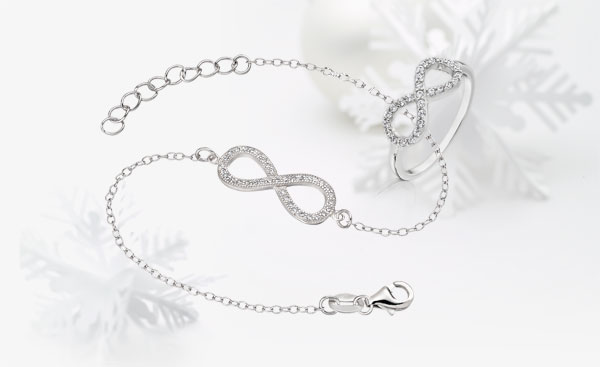 To infinity...
Celebrate an everlasting love this Christmas with our beautiful collection of Infinity motif jewellery. Fitting in well with this season's trends as well as being a timeless and heartfelt symbol, she'll treasure her infinity jewellery for years to come.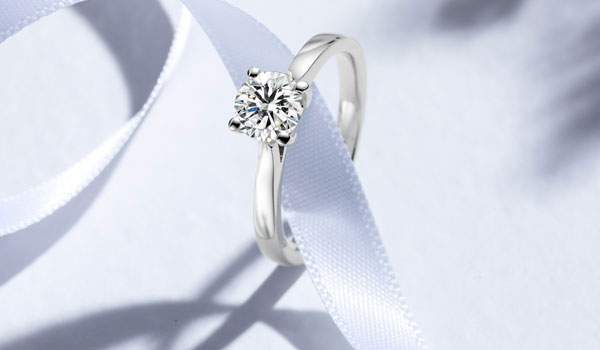 How to sweep her off her feet this Christmas
You've got plenty of romantic options at Christmas time. You could propose in the snow (fingers crossed), or while you're snuggled up warm and cosy by the fire. But we think our most magical option for this time of year has to be under the Christmas tree.
Our top ten Christmas proposal ideas
1. Propose with an advent calendar
Ok, this one takes a bit of forward planning but the look on her face when she opens the last door will be worth it. You could either go for a total surprise and sneakily replace the chocolate behind door 24 with a beautiful, sparkly ring, or get creative and make your own advent calendar. Re-useable style advent calendars work great for this. Fill each drawer with a special gift, memory or romantic note, then get the champagne ready for when she opens the last one.
2. Go to an outdoor ice rink
Even though it might not be Central Park, outdoor ice-rinks and Christmas go hand-in-hand. It goes without saying that she'll expect some pretty fancy footwork here, but if you're not quite Torville and Dean, enjoy some giggles together and then pop the question whilst you relax with a glass of mulled wine afterwards.
3. In a Christmas bauble
Extra surprises are always good, so why not hide your engagement ring in a special Christmas bauble and secretly hang it on the tree on Christmas Eve. Once she's finished unwrapping all of her presents, tell her there's one more gift on the tree that she has to find.
4. Under the mistletoe
Whether it's at a Christmas party, night out, or at home - when the moment's right, asking her to marry you under the mistletoe couldn't be more romantic.
5. While choosing a Christmas tree
We love this part of Christmas, the excitement is just beginning and there's something special about choosing your Christmas tree together. Visit the tree farm beforehand and decorate your favourite with lots of tinsel and perhaps a sign saying 'marry me'. When you go back together, let her find the tree and be ready with the ring box, before whisking her away for a romantic lunch nearby to celebrate.
6. At the Christmas markets
It could be something to do with the cute, wooden chalets, the Christmas carols or all that mulled wine, but the Christmas markets seem to conjure the very essence of the festive spirit. Wrap up warm and wander through cinnamon-scented streets together until you find the perfect place to propose.
7. Make a Christmas cracker
Whether you're having Christmas dinner for two or with the whole family, crackers on the table are a must. Making your own Christmas crackers is really easy, just fill hers with plenty of sparkles, the ring and, of course, a witty joke. There's only one catch – you'll have to make sure she wins the pull!
8. In her Christmas stocking
Giving a whole new meaning to 'stocking filler', putting the ring at the bottom of her Christmas stocking is adorable and means that you can enjoy the rest of the day sharing the news with family and friends. Fill the stocking with romantic treats and leave it 'magically' by the side of her bed. Be sure to include the obligatory tangerine, walnut and chocolate coins though.
9. Propose on Christmas Eve
Christmas Eve is always a good night out as the excitement builds for the big event. Take her to a lovely restaurant or your favourite local pub and have fun soaking up the atmosphere together. When the moment's right, get down on one knee and make her the happiest girl in the room. The mistletoe option also works well here!
10. Enlist Santa's help
No matter how old we get, we always believe in the magic of Christmas. Leave a mince pie and a carrot out for Santa and Rudolf and, once the coast is clear, sneak back downstairs. Once the mince pie has been munched and the carrot chomped, leave a trail of snowy footprints that lead to a beautiful ring box.
Read Our Proposal Guide
Gift
Of The
Week
Because choosing the perfect present can sometimes be difficult, our Buyers (Santa's little helpers) have put together their predictions of the most wished-for gifts this Christmas. Guaranteed to tick all the right boxes no matter who you're shopping for, we'll reveal two top gifts to you each week of the Christmas countdown.
NO LONGER AVAILABLE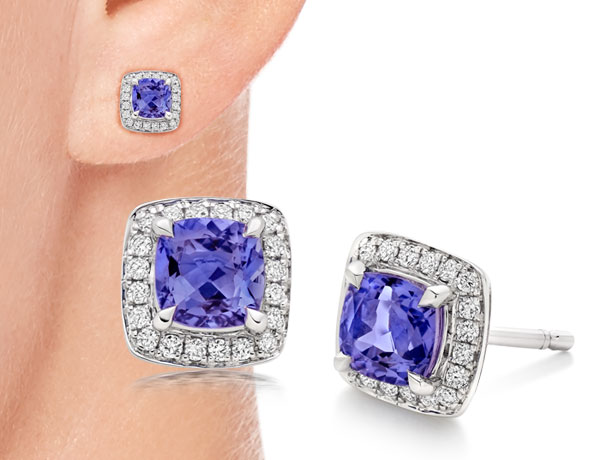 Stone of the month, Tazanite
Discovered in 1967 by a Masai tribesman, this beautiful blue stone is found in only one place on earth – in the foothills of the awe-inspiring Mount Kilimanjaro. Rarer than a diamond, Tiffany & Co fell in love with its beautiful transparent blue to purple colour and exquisite clarity and named it Tanzanite after its country of origin, Tanzania. Showcasing a stunning, rich colour that will rival even that of a sapphire, the real magic of tanzanite is revealed when it moves, showing three different colours when viewed from different angles.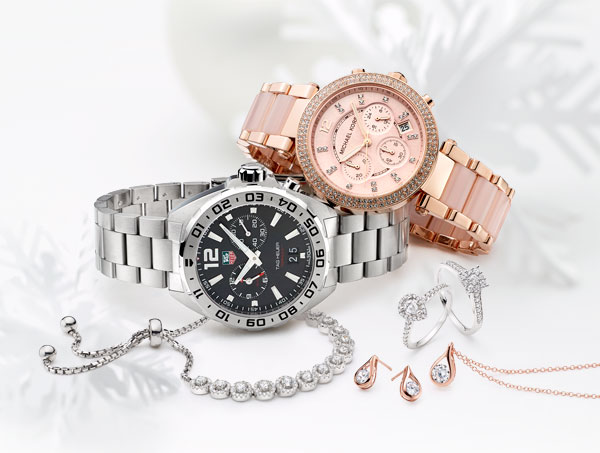 Top tips to find the perfect presents this Christmas
The trees are going up, the lights are beginning to twinkle and the Christmas countdown has officially begun, which means it's time to start ticking of those wish lists. Finding the perfect gift for you and your loved ones can be hard, but our buyers have been busy putting together this gift edit to make your Christmas shopping as easy as possible.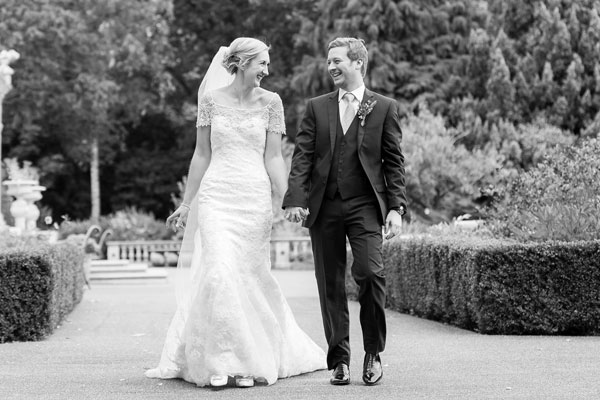 Here Comes The Bride
Congratulations to Lorna and Matt, who tied the knot on a beautiful autumn day in October. All the months of hard work and planning paid off and Lorna looked absolutely stunning in a vintage-inspired lace dress.
Always with a keen eye for detail, Lorna accentuated her dress with a beautiful cubic zirconia bracelet which complemented her platinum diamond stud earrings perfectly.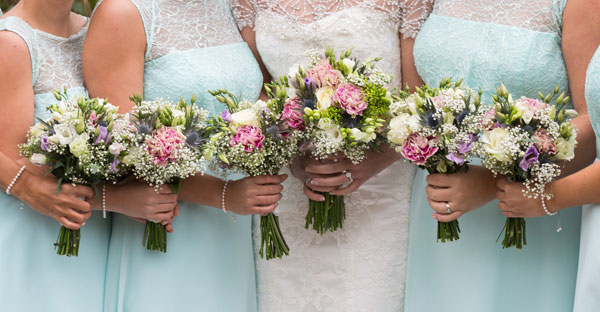 Dressed in beautiful aqua blue dresses, her bridesmaids wore silver and freshwater pearl cubic zirconia drop earrings and were matched with pretty silver and freshwater pearl bracelets.
Lorna and Matt say "we had an amazing day and loved every second of it".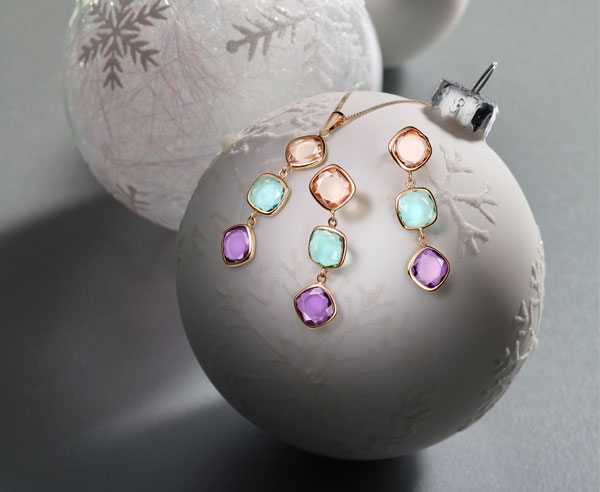 Christmas is the season to sparkle
The party season is here and it's time to get your festive accessories planned for your busy social calendar. We've chosen a selection of jewellery and watches, perfect for every occasion, from Christmas parties to a girl's night out, that guarantee to see you set the trends this Christmas.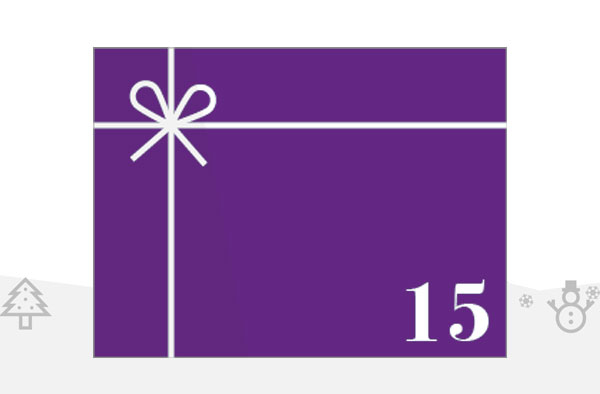 Have you checked your advent calendar today?
The perfect countdown to Christmas, our Beaverbrooks Advent calendar is guaranteed to get you in the festive mood. Revealing a new and exclusive gift every day, make sure you check back each morning to see what you could be treating yourself to.
We're not going to tell you what today's offer is, but everyone knows that good things come in small packages. Unlock your advent calendar now to see what it is.
NO LONGER AVAILABLE
Hello Mini B
Designed with little princesses in mind, if it's time for her first piece of grown-up jewellery then look no further than our new Mini B collection.
Like mum, like daughter
So cute, treat yourself and your little one to matching mum and daughter style. Just be sure she knows who's copying who.
Shop Mini B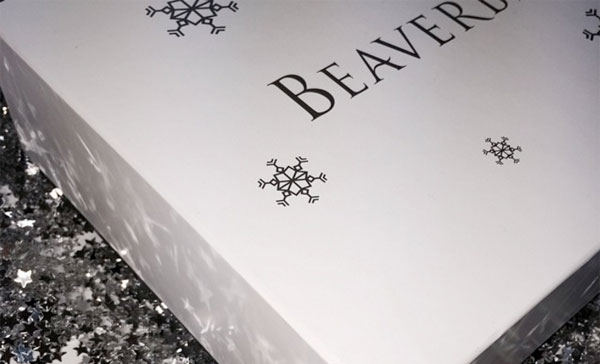 Make Christmas shopping easy with our Christmas Gift Boxes
Perfectly packed and ready to put under the tree, our beautiful Christmas Gift Boxes take all the stress out of choosing the perfect present this Christmas.
It's all about bows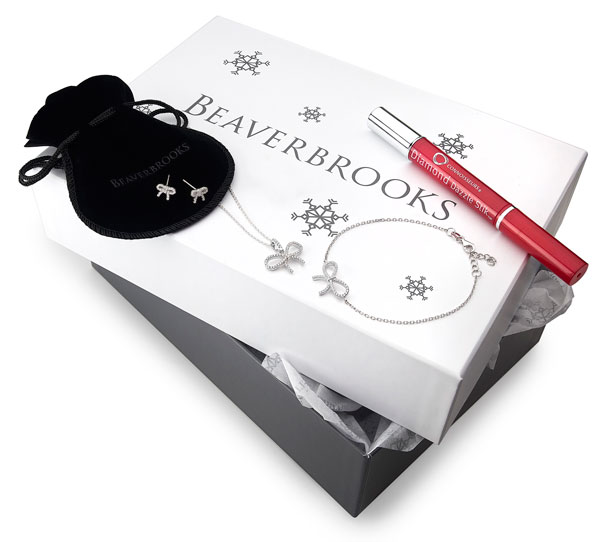 Fabulously girly, bow motifs are set to be the go-to accessory of the season. Just right for both day and night time looks, this gorgeous set allows you to be perfectly co-ordinated for maximum glamour.
£79
NO LONGER AVAILABLE
---
All that Glitters is Rose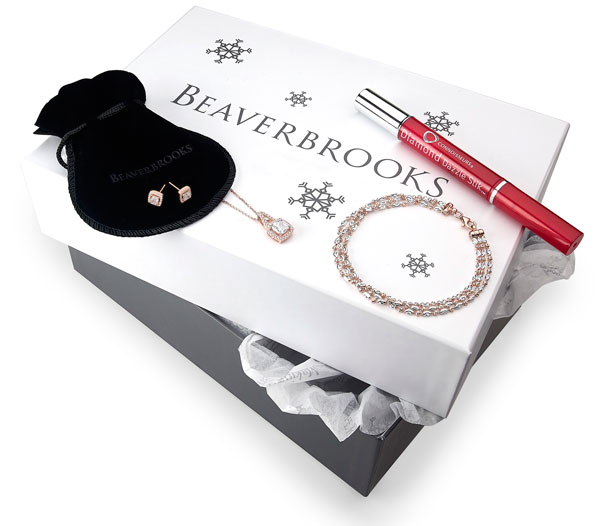 The must-have colour of the season, this year your little black dress demands a hint of rose to put you in the spotlight. Containing a bracelet, pendant and earrings, this beautiful Beaverbrooks Box contains all you need to put the wow-factor in any look.
£79
NO LONGER AVAILABLE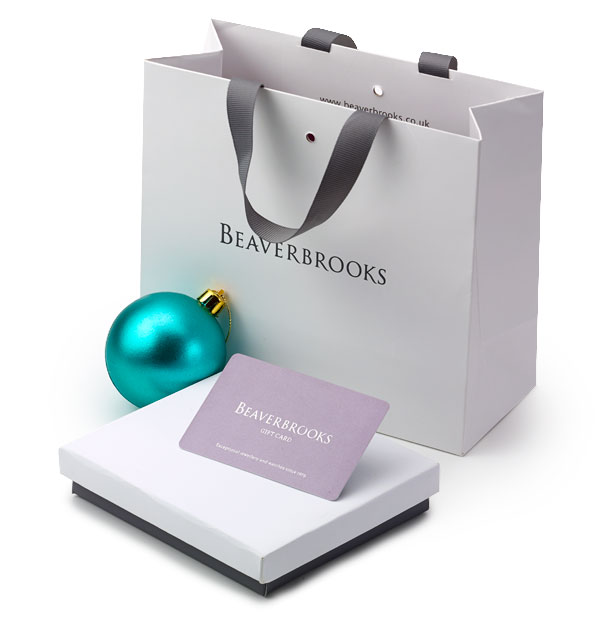 WIN a £500 Beaverbrooks Gift Card with our #HintList competition
What would you love to see under the Christmas tree this year? If you see something you like on our Facebook, Twitter or Instagram channels, drop a hint to your loved one by mentioning them in the comments using #HintList and you could bag yourself your dream Christmas present and also WIN a £500 Beaverbrooks gift card! Competition runs from 1st – 20th December 2015. For full T&Cs please visit Facebook.com/Beaverbrooks.
previous item title
next item title