How To Change The Time On Your Watch
It may mean darker nights, but an extra hour in bed and cosy, winter evenings make it worthwhile! Moving your watch back an hour is easy, so don't forget to put your clocks back on Sunday 25th October – after all you don't want to turn up an hour early for work.
Twist & Turn
The method of changing the time on your watch will depend on whether your watch has a push down crown (the most common kind) or a screw down crown (usually found on waterproof watches). Once you know which kind yours is, follow our simple guides.
Push down crown
1. Pull the crown out as far as it will go

2. Turn the crown clockwise to set the hour and minute hands

3. Push the crown back to its original position
Love this watch?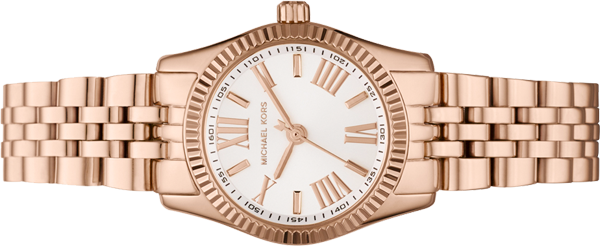 Michael Kors Lexington Mini Rose Gold Ladies Watch
£185
Screw down crown
1. First unscrew the crown by turning it in an anti-clockwise direction until it springs open

2. Gently pull the crown out to its first position

3. Turn the crown clockwise to set the hour and minute hands

4. After setting the time, push the crown back in and turn it in a clockwise direction to screw it down tightly.
Love this watch?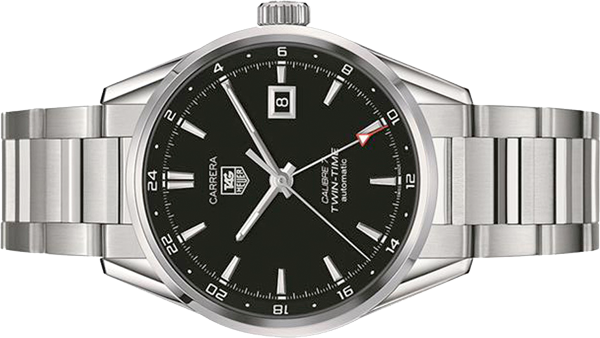 TAG Heuer Carrera Twin Time Automatic Men's Watch
£2,200
Top Tip
If your watch has a date function, you should avoid changing the time between 10 and 2. Changing the time of your watch during these hours could affect how your watch displays the date. If you find that you have a problem with your watch changing dates at noon instead of midnight, it simply means that your watch is on the wrong 12 hour cycle. To correct it, just move your watch forward 12 hours and the date should change at midnight again.
Tick Tock
Our Watch Aftercare section has all the tips and advice you need to keep your watch ticking nicely.
FIND OUT MORE