DKNY Watches
Simply stated, the DKNY watch brand is the energy and spirit of New York. International, eclectic, fun, fast and real. DKNY addresses the real-life needs of people everywhere; from work to weekend, jeans to evening. Both fashionable and friendly, DKNY consistently delivers its unique mix of style around the world.
The Donna Karan company was founded in 1984. Built around a modern system of dressing, Karan's concept is based on seven easy pieces, where a handful of interchangeable items work together to create an entire wardrobe that goes from day to evening, weekday to weekend, season to season. "I'm designing for an international man and woman. A creative person who never knows where a day is going to take them," says Karan. "That's why New York is on the label. It sets the pace, the attitude."
For Karan, It's never been just about clothes. It's about lifestyles. She sees the entire picture from head-to-toe, from function to aesthetic.
The mission of the Donna Karan Company, as a design driven company, is to represent the international pulse of New York in the design, marketing and delivery of a complete lifestyle system to a global customer. DKNY consistently strive to apply the highest standards of creativity, integrity, quality and innovation to their products and concepts.
---
2016
DKNY recently won Ladies Watch of the Year at the 2016 WatchPro Award for the Minetta style available at Beaverbrooks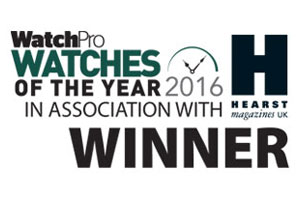 Shop DKNY