The Perfect Setting
Attention to detail doesn't start and end with the diamond. The setting has to be carefully chosen to ensure your diamond looks nothing less than breathtaking.
We never compromise on quality. Each diamond deserves to be set with strength and security, as well as beauty and style – we simply won't cut corners in our endeavour to achieve this.
Whatever your preferred choice of setting, style or metal, we devote a huge amount of care and attention to ensuring that your stone, setting and band match perfectly.
A diamond can only truly shine when paired with the perfect precious metal
As old as the Earth itself, the rarity of the precious metal used in our wedding bands makes them even more special and, paired with beautiful Beaverbrooks diamonds, they are the perfect representation of everlasting love.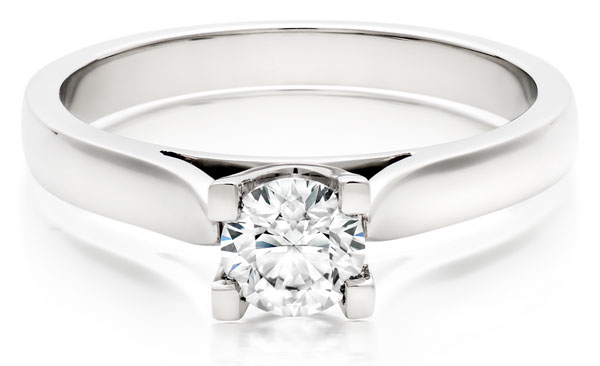 Platinum +
Often described as pure, rare and eternal, platinum is billions of years old. Normally 95% pure, platinum's beautiful white lustre will never tarnish, fade or change colour and is the perfect setting for diamonds to reflect their true beauty. 35 times rarer than gold, it is heavy and will not wear away, making it the perfect setting for holding stones securely. Did you know, if all the platinum in the world was poured into an Olympic sized swimming pool, it would barely cover your ankles? We're talking exclusive with a capital E.
Shop Platinum Rings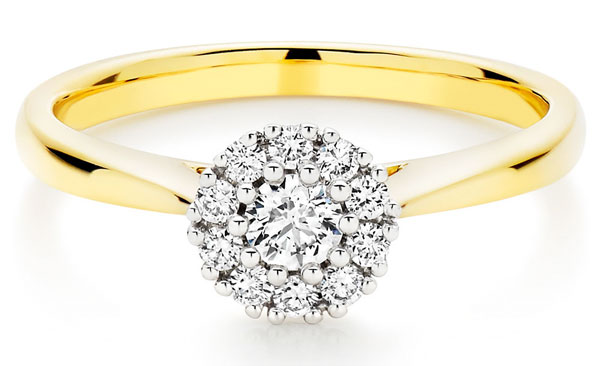 18ct Gold +
Available in both white and yellow colours, 18ct gold is 75% pure and will not tarnish. White gold is created by mixing pure yellow gold with white metals such as silver and palladium. The resulting metal is then coated with rhodium, a member of the platinum family, to enhance its beautiful white lustre.
Shop 18ct Gold Rings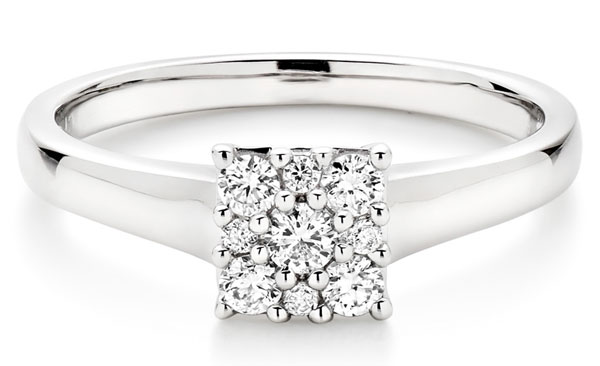 9ct Gold +
We have been adorning ourselves with gold jewellery from as early as 2600BC, its brilliance, natural beauty and lustre giving it universal appeal. Once believed to be formed from a combination of water and sunlight, gold is as old as the earth itself and is rare, precious and a timeless symbol of love.
Shop 9ct Gold Rings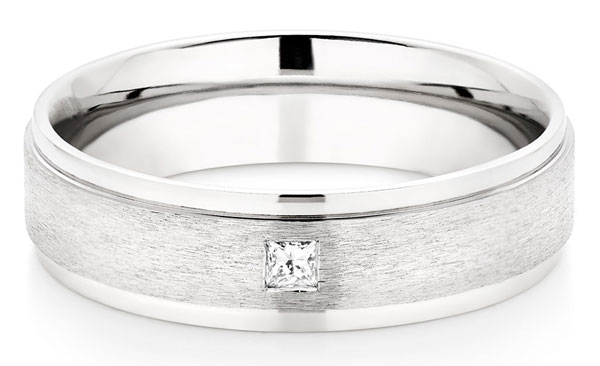 Palladium +
Palladium, part of the platinum family, is a precious metal with a natural bright white colour which won't tarnish. It has a low density, making it light and easy to wear and its natural white lustre shows off diamonds perfectly. 24 times rarer than gold, it is found in only a few remote locations; deep within the Arctic circle in Russia; below the South African Bushveld; in the mountains of Montana and Sudbury in Canada.
Shop Palladium Rings
---
Made for each other
The diamond must be matched with the perfect setting to show it off at its sparkling and brilliant best.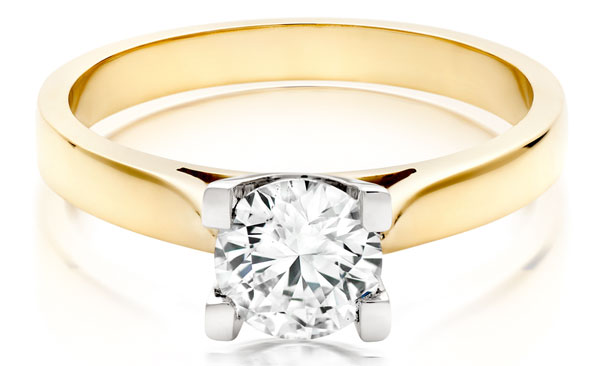 Claw +
Very popular and can achieve a different look depending on the number of claws. Four claw settings have a modern and contemporary look, whilst 8 claw settings can look more traditional. For larger stones 8 claw settings offer more protection and a more secure setting, however the stone can appear crowded. The shape of the stone can also determine the number of claws required, for example a teardrop stone may require 3 claws. The tips of the claws can be shaped if desired. This type of setting can let a lot of light through the stone.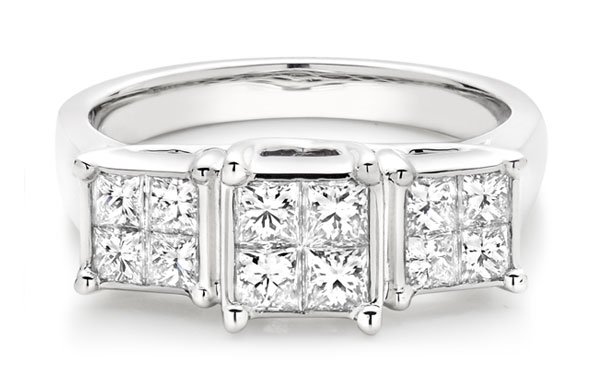 Bezel +
Also known as rub-over settings the metal completely surrounds the outer edge of the stone offering a very secure setting and a great deal of protection. This is a particularly good setting for some coloured gemstones as it will prolong their longevity. Sections of the bezel can also be removed (a semi-bevel) to expose some edges of the stone. However, a well-cut diamond does not need light to enter from the sides so this kind of setting will not reduce the sparkle and fire of a diamond.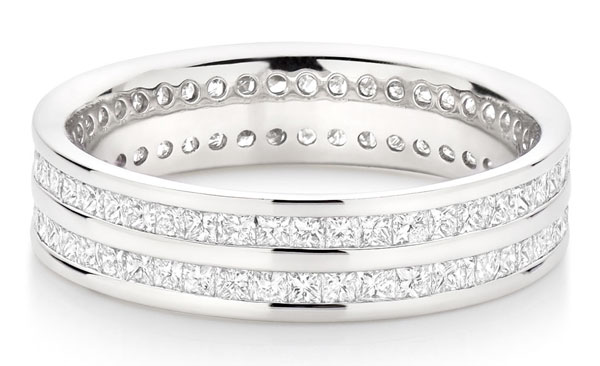 Channel +
Popular for ring shoulders and also for eternity and wedding rings, this setting allows for a continuous method of setting multiple diamonds within a channel, creating a uniform flow. The stones must be calibrated to ensure they are exactly the same size. The stones are securely held in place within the channel and look particularly neat as there is no metal between the stones.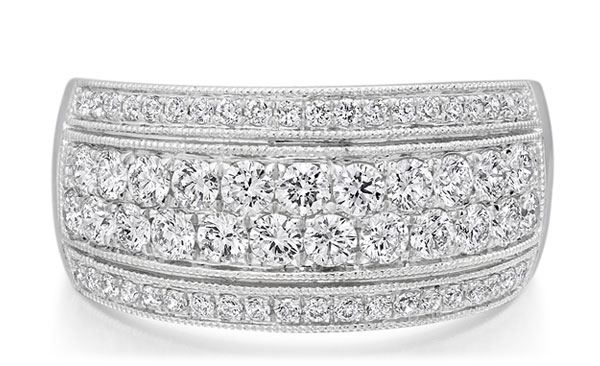 Bead/Pave +
A setting used for small stones, they are held onto the surface by small beads of metal raised from the ring itself. The setting can look quite traditional or antique.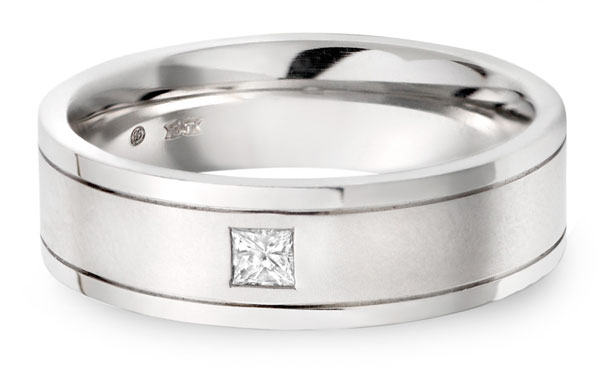 Gypsy/Hammer +
The stone is set into the metal of the ring itself and is flush with the surface. It creates an effect of scattered stones and can also be used with fancy cuts. The stones are well protected as they do not protrude above the surface of the ring.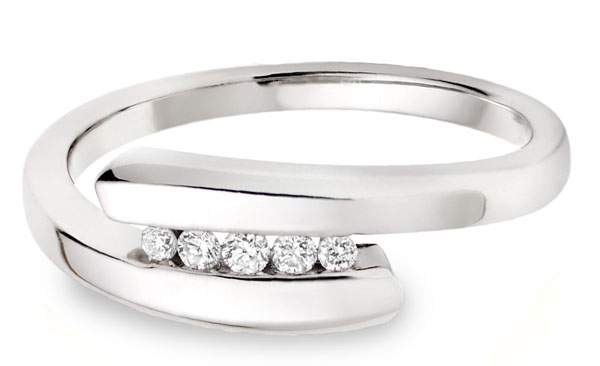 Tension +
This setting relies on the pressure of the metal to hold the stone in place, making it seem as if the stone is floating. Very modern and eye-catching, it will allow the maximum amount of light to pass through the stone. The ring needs to be quite thick to ensure the stone is held firmly and platinum is the best metal to use to its hardness and durability. Diamonds are probably the best stones to use in this kind of setting as they can withstand the impact that these designs will invite with wear.