British Watchmakers
Home Grown Style
For over 95 years we've made it our mission to bring you exceptional products from some of the world's best brands. In fact, we've travelled all over the world to view thousands of products to select the very best pieces for our ranges. But, for us, some of our most fantastic products have been found a little closer to home, and our pick of our most-coveted British designed products will have you pulling out that Union Jack in no time. Because home is where the heart is.
Bremont

An award-winning British company founded by two brothers, Nick and Giles English, Bremont produce their beautifully engineered chronometers at their headquarters in Henley on Thames in South Oxfordshire. Custom built for watch manufacture, all their key movement and case components are assembled and finished in Henley, in a beautiful oak framed building in the heart of the Chiltern Valley. Inspired by a love of flying historic aircraft, of watches and all things mechanical, all of the watches in their classic collection are COSC certified and are tested beyond the normal call of duty.
Hand-built in limited numbers, each Bremont timepiece is truly a labour of love, and is designed to appeal to those who share the brother's passion for the innovation and mastery behind a beautiful mechanical watch. Bremont is extremely proud to be at the heart of a British watchmaking revival, and aims to bring back as much of the watchmaking process to the UK as possible. Their watches are all designed, assembled and parts finished in the UK, including exclusive bespoke parts for their limited editions as well as their iconic handmade leather boxes. They are also passionate about forging partnerships with other British manufacturing greats, creating beautiful limited edition timepieces in conjunction with Norton, Jaguar and Martin-Baker.
Shop Bremont
PAUL SMITH

Renowned for putting a twist on classic design, iconic British fashion designer Paul Smith founded his brand in 1970 with the opening of his first shop. Since these humble beginnings, the eponymous designer has become a worldwide leader in setting both British and international trends. Knighted by Queen Elizabeth II in 2000 for his services to British fashion, Paul Smith has come to define a quintessentially British look with his unique combination of quirky humour and love of tradition.
Imbued with the brand's signature "classics with a twist" style, Paul Smith watches are strikingly simple yet packed with personality. Subtle splashes of colour effortlessly bring the timeless designs to life, ensuring these expertly crafted pieces catch everyone's eye.
Shop Paul Smith
Radley

Founded by Lowell Harder, who left her native Australia in search of adventure in the early 1970's, Lowell's entrepreneurial spirit and appreciation of all things British is at the heart of what Radley is today. Showcasing an iconic and wonderfully quirky sense of style that is recognisable around the world, the adorable Scotty Dog takes centre stage in a collection which matches high-quality luxury materials with superior attention to detail.
Designed to make you smile, a Radley watch is bursting with intricate details and surprising touches. By far the most recognisable detail of all, the infamous Radley Scotty Dog originates from a walk down a street near Lowell's North London home. On this particular day she noticed a young woman dressed all in black apart from a bright red hat and socks, walking alongside a little black dog wearing a shiny red collar and lead. Struck by the fact that this young woman seemed to have matched her outfit to her dog, Lowell recognised in them the British humour and eccentricity she had always admired. From this chance encounter, the idea for the Radley dog was born.
Shop Radley
Ted Baker

One of the fastest-growing leading lifestyle brands in the UK, Ted Baker started out in Glasgow in 1987 as a highly reputable men's shirt specialist. From the beginning, Ted has had a very clear, unswerving focus on quality, attention to detail and a quirky sense of humour. The idea for his international British brand came to him whilst fishing, and Ted Baker quickly became the place to buy some of the very best contemporary designs around.
No ordinary designer label, Ted understands that a watch isn't just for telling the time. His modern and distinctive designs are as sleek and stylish as they come, and everything produced under the Ted Baker name has his personality woven into its very heart.
Shop Ted Baker
Vivienne Westwood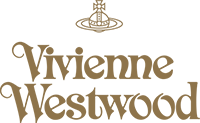 The Grand Dame of British fashion, Vivienne Westwood is one of Britain's most established designers and has been bringing her unique version of modern-punk to the masses since she opened her London Boutique in the 1970's. Inspired by rebellion, Vivienne Westwood has never been interested in the mainstream. Her innovative and provocative approach to design has seen her leading rock, punk and biker fashion movements and, today, she continues to take on the fashion world with her singular anarchic vison.
Brandishing a modern and contemporary sense of style that is anything but conventional, this British designer's range of rebellious punk-inspired watches will see your style credential sky-rocket. Combining a proud, punchy style with luxurious materials, Vivienne Westwood has created a unique collection which reflects her own rebellious spirit and captures the eccentric British style she is famous for.
Shop Vivienne Westwood