An exciting opportunity has arisen to join Beaverbrooks as a Sales Consultant at our exciting, new concession located within Scotland's largest NEXT store, near Loanhead at Straiton Retail Park. The Straiton Retail Park is easy to get to and is located just off of the Edinburgh bypass. There are plenty of free parking spaces available.
We are very excited to be recruiting our sales team for this exciting new opening, which now provides an excellent opportunity for customer-centric, engaging, sales-driven people to come and join our thriving team.
The Company: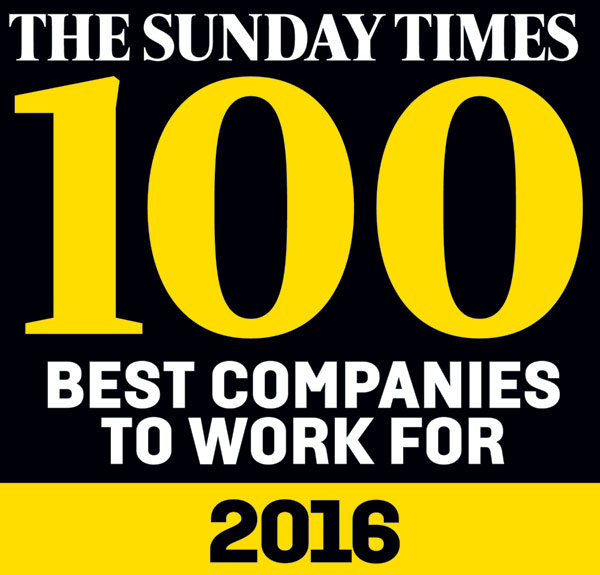 Beaverbrooks the Jewellers are an award winning, family-owned business. Our passion for Jewellery is matched by our passion for people. Integrity, enthusiasm and caring underline everything we do. It also happens to be just one of the reasons we have been a Sunday Times Top 100 Company for the past 13 years and have also won Retail Employer of the Year at the UK Jewellery Awards several times in recent years.
We have been a family run business since 1919, and still hold those family values close to our hearts today. We are proud of our reputation for exceptional quality and exacting standards, and our passion for fine jewellery has been nothing short of a love affair. The pursuit of excellence is simply part of our ethos as family business. Our passion and expertise has been passed down through generations, and is still the main focus of how we do things today.
The Role:
As a Sales Consultant in our team, you will be expected to have a strong desire to make a real difference to each and every customer you meet. You will do this by creating a wonderful experience, every time, as well as ensuring you have provided all the necessary help for them to purchase items that surpass their needs. Selling is an important aspect within this role, and to succeed you must be prepared to be accountable for your results, and have a keen desire to develop to do this. Support for everyone is important in our environment, and our culture of integrity, passion and caring creates an excellent balance in this busy working environment.
Key Accountabilities:
Achieving personal and concession sales targets.
Using key KPI's to monitor and develop personal performance.
Working within the Beaverbrooks Way culture as a way of working life.
Creating wonderful experiences for each and every customer you meet.
Adopting sales behaviours that support selling in line with our values.
Being fully responsible for undertaking and completing all elements of transactions.
Supporting the visual merchandising standards of the store.
Complete our 12 month learning programme, and continuously grow your expertise in our jewellery and watch brands.
This role will be extremely rewarding for the right person, allowing you to become more personally involved in such special moments, whilst enjoying the challenge of selling them something just as special. As an award winning company, we will commit to providing all of the support we can for you, including an initial 3 day training event, and a structured 12 months learning programme.
Benefits:
Structured inductions & ongoing training programmes.
Fantastic career development opportunities.
Nationally recognised qualifications.
Complementary corporate wear.
33 days holiday per year, inclusive of bank holidays.
Outstanding staff discounts which extend to your family & friends
Contributory pension & Life Assurance
Healthcare Plan
Regular staff events and occasions
Charity matching – you raise it, we match it!
2 charity days per year
2 hours off to give blood & £10 donated to charity
Flu Vaccinations paid for
Enhanced maternity package
Maternity return to work bonus
Paternity Leave
Employee childcare vouchers
Employee & family support & counselling – Retail Trust
Awards
SUNDAY TIMES 'BEST COMPANY TO WORK FOR' 2016
SUNDAY TIMES 'BEST RETAILER' (mid-size companies) 2015
SUNDAY TIMES 'BEST LEADER' AWARDED TO OUR CHAIRMAN 2015
RETAIL EMPLOYER OF THE YEAR – UK Jewellery Awards 2014
FINANCIAL TIMES BEST WORKPLACES 2012
BEST WORKPLACE IN EUROPE 2012
STRAITON Retail Sales Consultants Vacancies
16 Hours Per Week
Salary - £7.29 per hour, plus benefits
Start Date - Sunday 26th June
Vacancy Closed
24 Hours Per Week
Salary - £7.29 per hour, plus benefits
Start Date - Sunday 26th June
Vacancy Closed
32 Hours Per Week
Salary - £7.29 per hour, plus benefits
Start Date - Sunday 26th June
Vacancy Closed
Not what you're looking for?
Click on the link below to go back to our main vacancies page to view all other vacancies available.
Back to vacancies page