TAG Heuer Brand Focus


TAG Heuer Through The Years
For over 150 years, TAG Heuer has faced down every challenge head on. We go back in time to discover their story.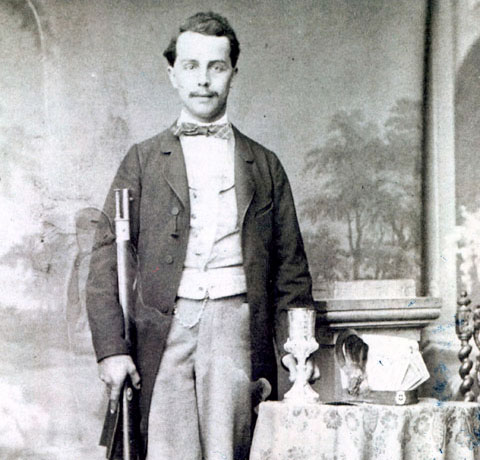 1860
Edouard Heuer opens a watchmaking workshop in St Imier in the Swiss Jura mountains.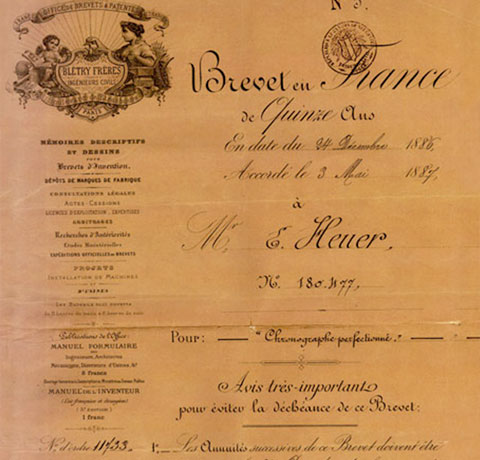 1869
Edouard Heuer patented one of the first crown-winding mechanisms for pocket watches.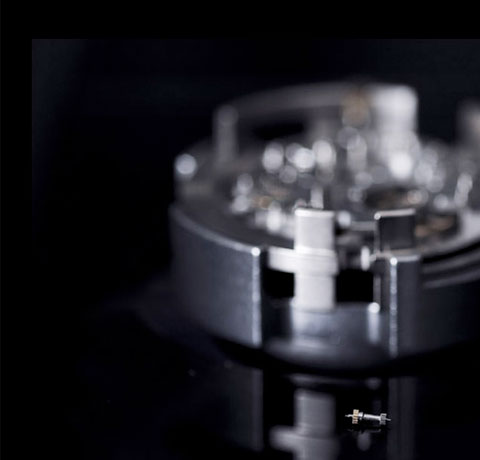 1886/7
TAG Heuer invents the famous oscillating pinion for mechanical chronographs. It is still used today in the mechanical chronographs of the major Swiss watch brands.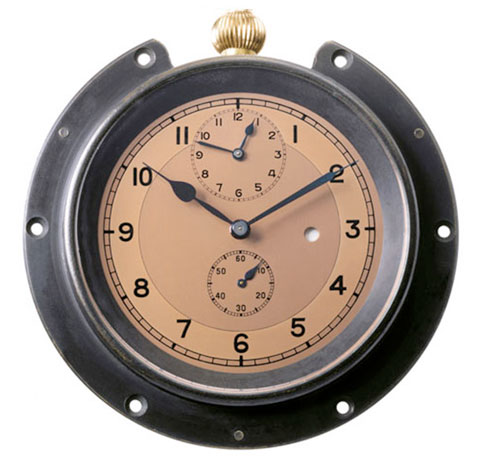 1911
The first dashboard chronograph, the "Time of Trip" is patented by TAG Heuer in 1911, designed for aircraft and automobiles.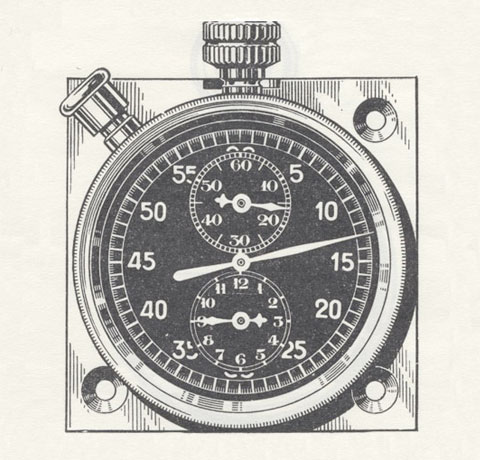 1933
TAG Heuer creates the "Autavia" (an amalgamation of AUTombile and AVIAtion), the first dashboard instrument for automobiles and airplanes alike.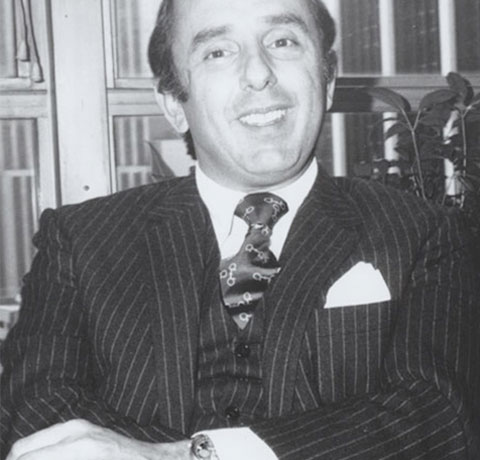 1958
Jack Heuer, the great-grandson of Heuer founder Eduoard, joins the family watch business.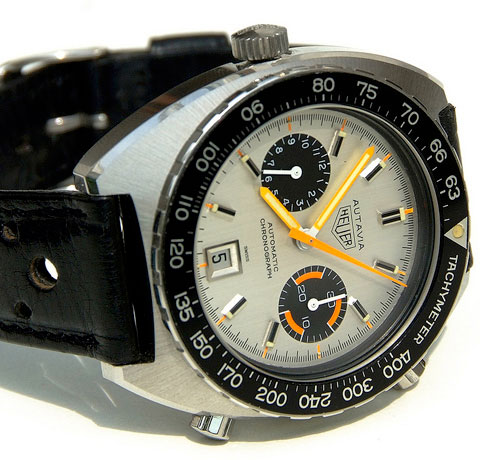 1962
The first new model under the guidance of Jack Heuer, the Autavia wristwatch is launched.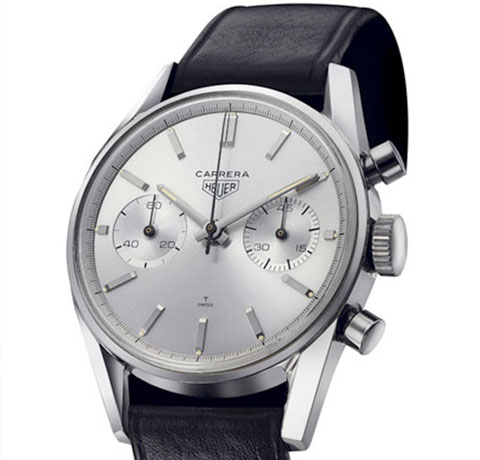 1963
Jack Heuer launches the "Carrera" in tribute to the exciting "Carrera Pan-American Rally" which took place in Mexico in the 1950s. It's the first chronograph with a pure and functional dial design, created for professional drivers. It quickly becomes the watch of champions and a bestseller worldwide.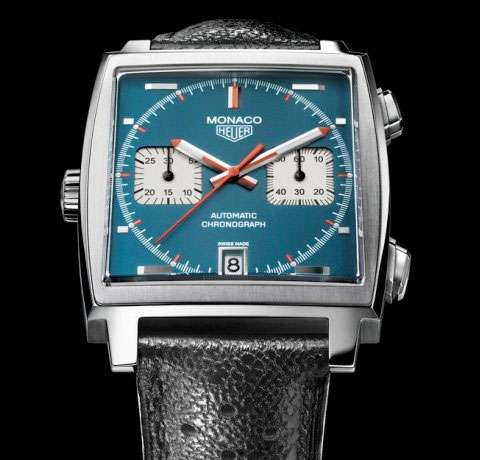 1969
The legendary "Monaco" model launches, which is the world's first chronograph with a water resistant square case. Hollywood actor Steve McQueen wears it in his 1971 film Le Mans.
SHOP TAG HEUER MONACO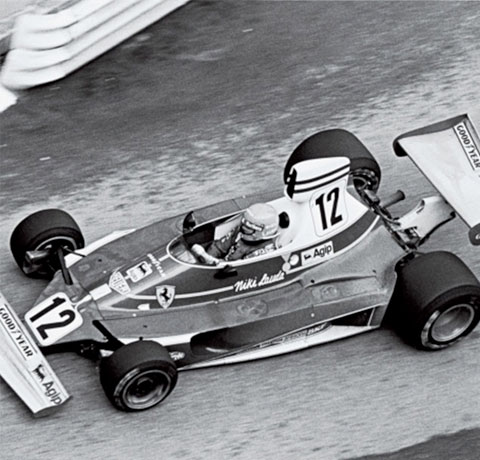 1971
TAG Heuer becomes the sponsor and Official Timekeeper of the Ferrari Racing Team.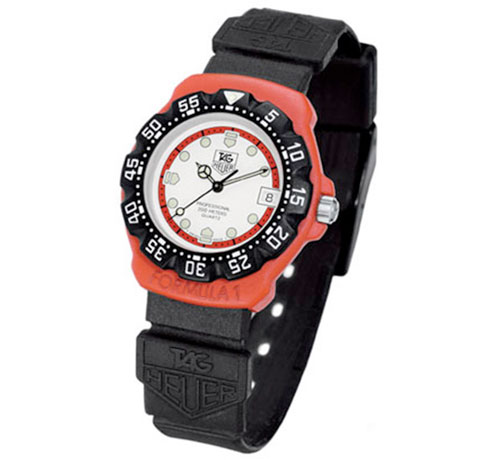 1986
TAG Heuer releases the first Formula 1 series watch, combining steel and fiberglass.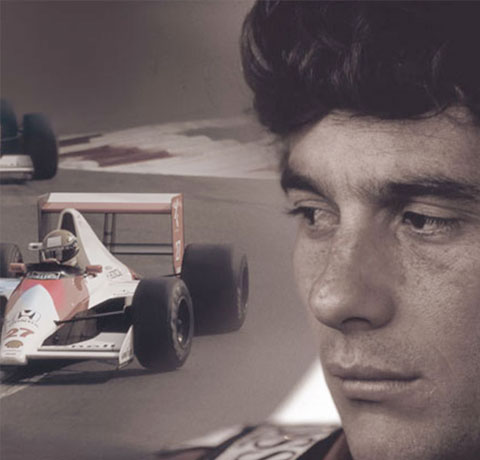 1988
Racing legend Aytrton Senna becomes a TAG Mclaren Mercedes driver and TAG Heuer brand ambassador. A much-loved multiple world champion, Senna remains a TAG Heuer ambassador to this day.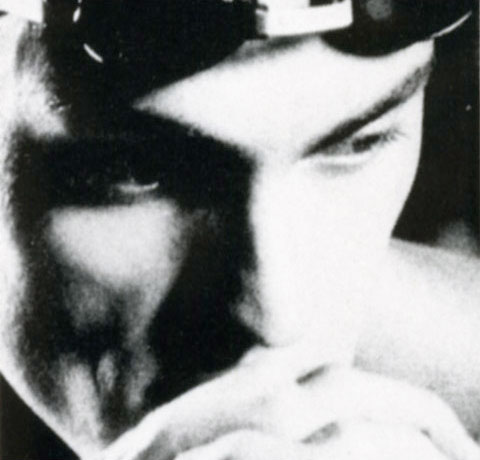 1991
TAG Heuer adopt their now-historic mantra; Don't Crack Under Pressure with a campaign that showcases both the brand's and the ambassador's determination.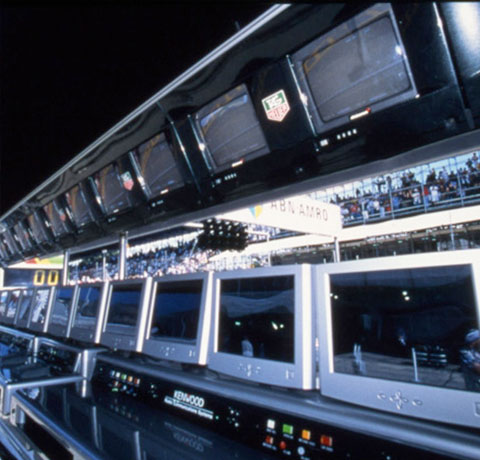 1992 - 2003
TAG Heuer becomes the Official Timekeeper for Formula 1.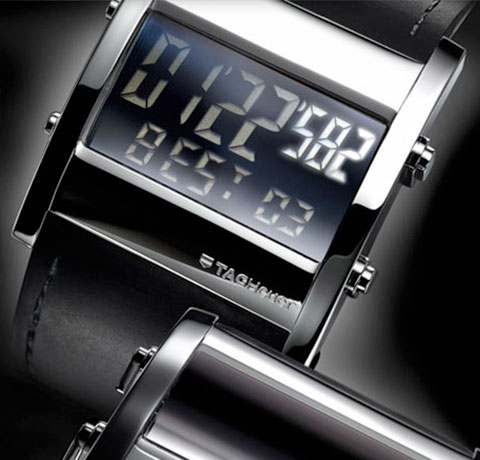 2003
The Mikrotimer is launched, fitted with the first Swiss electronic movement offering an outstanding precision of 1/1000th of a second.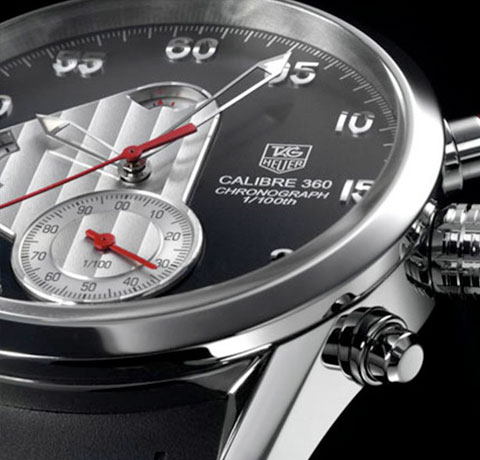 2005
The Calibre 360 launches, the very first mechanical wrist chronograph accurate to 1/100th of a second.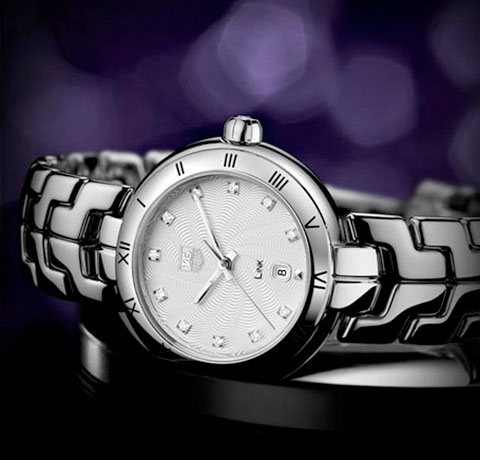 2012
TAG Heuer launches the new Lady Link collection, reworking its famous design but still showcasing the signature bracelet with the S-shaped links.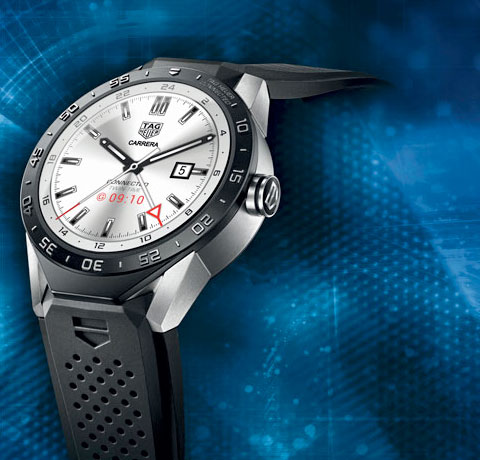 2015
TAG Heuer, Google and Intel announce a luxury smartwatch partnership, and the TAG Heuer Connected smartwatch is released.
SHOP CARRERA HEUER 01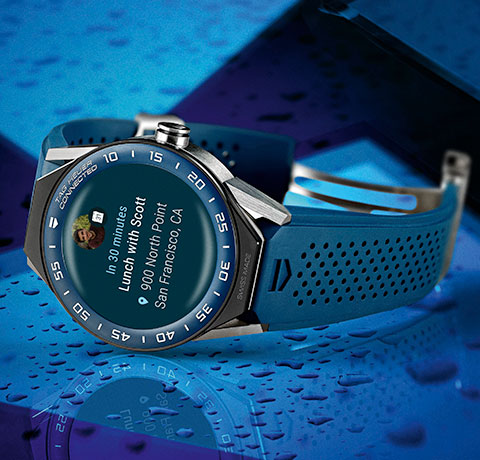 2017
The new TAG Heuer Connected Modular 45 smartwatch is released, which is the first smartwatch to have the Swiss Made title.
SHOP CONNECTED MODULAR 45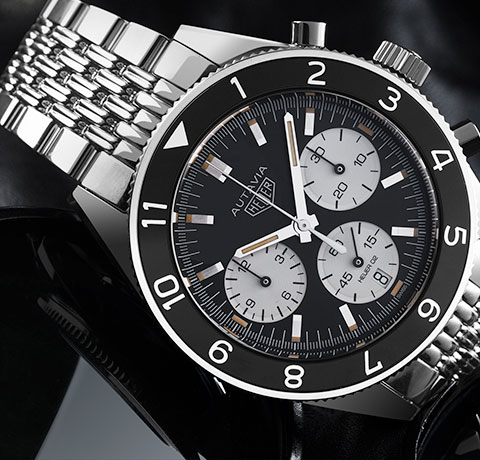 2017
Launched at Baselworld 2017, the Autavia Chronograph is also reissued after a 30-year cease in production. It was voted for by over 50,000 TAG Heuer fans to be the inspiration for the 2017 Autavia rebirth.
SHOP AUTAVIA
TAG Heuer In Sport
Heavily inspired by motorcar racing since the beginning, TAG Heuer's high-powered sporting spirit continues to grow and expand, beautifully represented across their sporty Swiss watches.
RED BULL RACING

TAG Heuer & Red Bull Racing Formula One Team

TAG Heuer are the Official Timekeeper, Official Watch and Team Performance Partner of Red Bull Racing, who perfectly represent TAG Heuer's motto of #DontCrackUnderPressure.

In just over 11 seasons, Red Bull Racing has transformed the world of motorsports with its incredible performance on the track. They're Quadruple Double World Champions.
Marking a historic first for a watchmaking brand in the world of Formula One, the TAG Heuer brand is included in the official name of the Red Bull Racing race cars. In 2017, the Red Bull Racing-TAG Heuer RB13.

TAG Heuer Carrera Red Bull Racing Edition

With a striking skeletonised dial, this is a new special edition timepiece to celebrate the partnership with Red Bull Racing.

FORMULA 1

TAG Heuer & Formula 1

Not just involved with the world of Red Bull Racing, TAG Heuer have a longstanding relationship with motorsports and Formula 1 in general.

The first Carrera watch in 1963 was inspired by the Carrera Pan-American Rally, a car race which took place in the 1950s in Mexico.
In 1992, TAG Heuer became the Official Timekeepers for Formula 1, timing every Grand Prix until 2003.
The full Formula 1 collection is inspired by the extreme performance of the F1 cars, using the same cutting-edge materials that are used in car manufacturing such as titanium and rubber.

TAG Heuer Formula 1 Watch

A classic from the Formula 1 collection, this watch ticks all the boxes for a professional sports watch.

FOOTBALL

TAG Heuer In Football

The world's best football teams run on TAG Heuer time, and the brand have forged new partnerships in one of the biggest sports in the world.

TAG Heuer are the first ever Official Timekeeper and Official Watch of the Premier League. The TAG Heuer Connected smartwatch is worn by all Premier League referees and the official's new high-tech boards are inspired by the curve of the TAG Heuer Carrera.
TAG Heuer are also the Official Watch and Timekeeper of the US soccer team and Major League soccer.
TAG Heuer are the Official Timekeeper and Global Partner of Manchester United, one of the most powerful teams of Premier League history.
---
TAG Heuer's Ambassadors
From athletes and actors to models and motor racing drivers, TAG Heuer's ambassadors all live and breathe the all-important motto #DontCrackUnderPressure.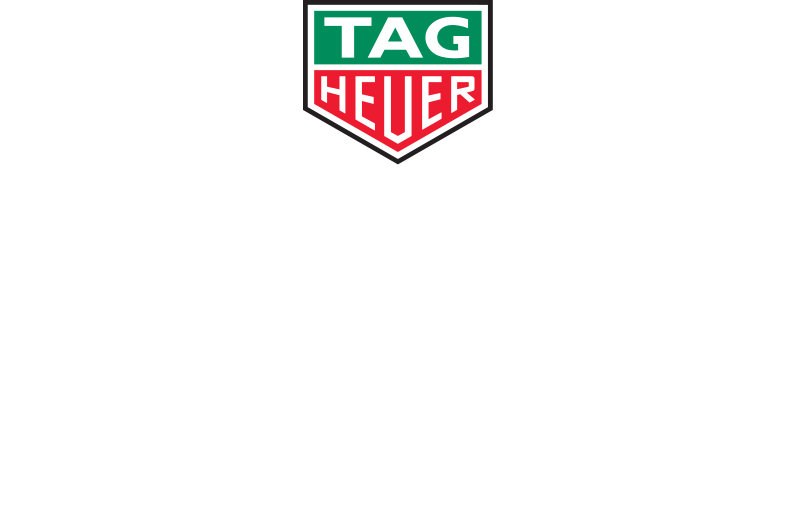 TAG Heuer Connected
TAG Heuer's new smartwatch is here. The first connected watch that is 100% digital and Swiss made, the TAG Heuer Connected Modular 45 is all about personalisation with its new modular design. This new model has many of the original TAG Heuer Connected features, such as specially designed chronograph counters showing information relevant to your app activity, voice command "OK Google", digital notifications straight to your wrist and access to thousands of different apps.
What's New
The modular design means you can truly personalise the watch to suit your personal style with interchangeable lugs, straps and buckles
Create your own custom face with 30 authentic TAG Heuer watchfaces. Interchangeable with a simple swipe, this digital collection is a window into TAG Heuer's watchmaking history
Choose the information you want to appear in each chronograph counter
Track even more sports sessions with the new 50m water resistance and embedded GPS
Pay with a simple flick of the wrist via Android Pay
Improved high resolution display with a new AMOLED display and Ambient Light Sensor
Powered by Android Wear 2.0, with significant improvements including the compatibility with iOS phones
Why Choose A TAG Heuer Watch?
1 - 150 years of Swiss watchmaking history. You can trace TAG Heuer's beginnings back to 1860, when it was founded by Edouard Heuer. It's a true Swiss heritage brand.
2 - A mainstay in the world of sport. TAG Heuer will forever be associated with the worlds of car racing, football and many others, producing highly collectable special edition timepieces. If you're a sports fan, it's the perfect watch for you.
Watch now
2 - A mainstay in the world of sport. TAG Heuer will forever be associated with the worlds of car racing, football and many others, producing highly collectable special edition timepieces. If you're a sports fan, it's the perfect watch for you.
3 - A TAG Heuer watch will last a lifetime and beyond. It's one to pass down the generations, and become a part of your family forever.
4 - Renowned for reinventing and revolutionising. Whilst staying true to its heritage and traditions, TAG Heuer also reinvent and revolutionise the industry – just look at the TAG Heuer Connected Modular 45.
5 - If they're cool enough for Steve McQueen, they're cool enough for us. The TAG Heuer Monaco was worn by Hollywood icon Steve McQueen in his 1971 film Le Mans, showing how TAG Heuer create true sports watches that are also fashion statements.
CLEANING TIPS

TAG Heuer Cleaning Tips

Clean your TAG Heuer watch every two to three months to maintain its appearance.
For metal bracelets and water-resistant cases, wash in lightly soapy water with a soft brush, without fully immersing it. Make sure the crown is fully pushed in (and screwed in, depending on the model). Rinse and dry with a soft cloth.
If you have any doubts about the water resistance of your watch, simply clean it gently with a soft brush.
For leather and fabric straps, avoid contact with water, perfume, cosmetics and any prolonged damp.

CARE TIPS

TAG Heuer Care Tips

Although all TAG Heuer watches are tested for impact resistance, you should still avoid violent shocks to your watch. Apart from damaging its appearance, this can affect the performance of the watch.
Avoid leaving your watch next to equipment that produces strong magnetic fields, such as speakers, refrigerators, mobile phones and handbag clasps.
We have 51 stores across the UK that stock TAG Heuer, including our very special TAG Heuer Boutique in Leeds. You can bring your TAG Heuer watch into any of these stores to arrange a service and get expert advice from our friendly team.